Current news and updates about the impact of the public health crisis on YWCA's programs. Last updated: July 20, 2020 at 3:26 p.m.
YWCA Seattle | King | Snohomish is closely following the news around COVID-19 and working quickly to address the impact of this public health crisis on our employees, program participants, and community partners.
Read the most recent guidelines for Washington State residents on the coronavirus outbreak.
The health and well-being of the whole community is our top priority, and we have created this page to provide news and updates from YWCA related to the COVID-19 virus.
Programs And Locations
YWCA is considered an "essential business" under Governor Inslee's current "Stay Home, Stay Healthy" order, as an organization that "provides necessities of life for economically disadvantaged individuals and shelter facilities."
This means most of YWCA's programs will continue to serve the community, with some changes to our operations to help protect the health of staff and clients. See below for the most current list of program updates.
All YWCA locations are closed to the general public; access is limited to only essential staff, program participants, residents, and service providers.
 
On-site staff are required to follow social distancing guidelines and must wear a protective mask in common areas and when meeting with others.
 
Protective shields and social distance markers have been installed around the front desks, personal protective equipment is being distributed across the agency, as well as supplies for cleaning and sanitization.
 
Volunteer services for all YWCA programs and locations have been temporarily suspended, and all community events scheduled for the spring have been canceled or rescheduled.
Here are some of the ways YWCA's programs have adapted to the immediate impact of COVID-19:
Basic needs: In response to the financial hardships caused by COVID-19, staff in all regions are distributing food, cleaning supplies, and grocery store gift cards for women and families in need across YWCA's programs.
 
Health: our health access navigators have helped uninsured residents get coverage during the state's special enrollment period, and continue to help them access care in the face of this extraordinary public health threat.
 
Housing: Because of COVID-19, many laid-off workers are now struggling to pay their rent, and YWCA staff are helping them negotiate payment plans with landlords, find rental assistance funds, and make sure they don't end up homeless when the eviction moratorium ends. We are also advocating for Governor Inslee to increase rental assistance for low-income residents.
 
Employment: YWCA has launched a new economic advancement program, Work$ Ready, a free online job readiness program delivered via Zoom and Google Classroom to help workers secure a job during this public health crisis.
Seattle & King County
YWCA has started offering two previous financial education classes online, Hope & Power and Money Mechanics.
 

Hope & Power for your Personal Finances is a series of free, non-traditional, trauma-informed, holistic financial education classes for women who have experienced an abusive or controlling relationship. Classes run July 6 to August 14. If someone is interested, they can contact Constance Francis at 206.336.6977 or cfrancis@ywcaworks.org to register. 
 
Money Mechanics is a series of financial workshops for anyone who feels like their finances could use a "tune-up," especially anyone who is low-income, unemployed, or currently or recently homeless. Classes run July 17 to August 12. These classes are open to anyone 18 and over. If someone is interested, they can contact Constance Francis at 206.336.6977 or cfrancis@ywcaworks.org to register. 
 

YWCA is now offering a new program, Work$ Ready. This online job training course is available to any job seeker who is interested in brushing up their soft skills and honing their job search techniques.To sign up, call 253.736.2301 or 206.823.5753 and answer a few basic questions to be enrolled in the course and learn about next steps.
 
WorkSource Affiliate Downtown Seattle at Opportunity Place: Job bank computers are available are Mondays and Wednesdays 8 a.m. – 1 p.m., strictly limited it to 10 people at a time. Staff will be on-site to assist people, ensure safety and socially distant protocol, and will clean the computer stations after each use). Staff are also available to assist with unemployment applications, job search, applying for benefits, or any other employment-related needs.
 
WorkSource Connections Site at Greenbridge Learning Center: Job bank computers are available Thursdays (1 – 4 p.m.) and Fridays (10 a.m. – 2 p.m.). Staff will be on-site to assist with job search, unemployment applications, filing taxes, applying for benefits and any other critical needs of residents. They will also provide remote support and instruction (ESL, digital literacy) through Zoom. Staff will also clean and disinfect each work station after use.
 
Femme2STEM: activities and recruitment for the program (formerly known as GirlsFirst) have been suspended until the start of 2020 – 2021 school year.
 
The YWCA Central Area Food Bank is scheduling home deliveries Wednesdays, noon to 3 p.m. Please complete this form to sign-up.
 
YWCA BABES Network weekly support group meetings are now being held virtually. 
 
Services are still being provided YWCA Angeline's Day Center, including access to food and hygiene products. To follow social distancing guidelines, the common spaces are sanitized twice daily, and services have been limited to roughly half the daily capacity.
Everett & Snohomish County
Community Events
Due to restrictions around public gatherings, YWCA has re-envisioned our community events scheduled for this spring.
Resources
News Coverage of YWCA & COVID-19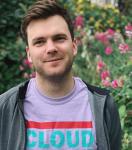 Eric Bronson is the Digital Advocacy and Engagement Manager at YWCA. He manages the Firesteel blog in addition to its social media streams and action initiatives. A graduate of Oberlin College, Eric focuses on the intersection of race and gender within the American political economy.
We share the stories of our program participants, programs, and staff, as well as news about the agency and what's happening in our King and Snohomish community.
Featured Image