Femme2STEM is a free program designed to help 17-22 year old young womxn of color, particularly Black womxn and girls, advance in STEM (science, technology, engineering, and mathematics) career and education opportunities. Femme2STEM pairs participants to STEM employers, mentors, and community.
Due to the COVID-19, we are postponing the Femme2STEM program until 2021. Please contact Tolu Taiwo (ttaiwo@ywcaworks.org) with any questions. For more information on how YWCA is navigating COVID-19, please see our YWCA COVID-19 Updates page.
---
YWCA Seattle King Snohomish's Femme2STEM program is designed to help young womxn of color; focusing on Black womxn and girls, advance in STEM (science, technology, engineering and math) career and education opportunities. 
Femme2STEM is a program redesign of the Girls First program which provided young girls in Seattle mentorship and career exploration since 1997. Femme2STEM has scaled the original model to focus specifically on STEM and career development. Students develop STEM skills and gain STEM internship opportunities for free! 
Despite Seattle having a robust STEM industry; women of color are underrepresented in STEM careers. The program focuses on increasing STEM opportunities for underrepresented women of color to thrive in STEM careers and pay it forward to their communities.  
This program is recruiting young women/girls of color for STEM internships! Please distribute the information below to young women/girls ages 17-22 you think would be interested in applying to be part of this cohort. If you have questions or interested applicants have questions, contact Tolu. The timeline for the program is as follows:
April 18th 2020 - June 20 2020 

Spring STEM Bootcamp (Workshops/Internship Preparedness)

End of June 2020 - August/September 2020 

Hosted Internship with Seattle-based STEM Employer Partner

September 2020 - March 2021

Bi Monthly Workshops/Cohort Meetings
During this time, each participant will create a STEM project, research question, or presentation for community members. Each participant will also have the opportunity to present their project to community members on March 20, 2021.
 Applications are now being accepted until March 20, 2020. 
Eligibility & Enrollment
Femme2STEM is open to women of color, specifically Black women, girls, or gender non-binary students, who are 17-22 and who have an strong interest and commitment to science, technology, engineering or math. Femme2STEM meets semi-regularly, so please check with Tolu (ttaiwo@ywcaworks.org) about the schedule!
Related Events
Find out how to get started as a YWCA volunteer.
Image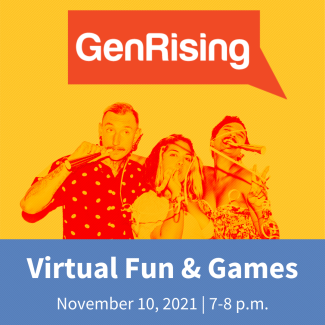 Join YWCA's GenRising for a Virtual Fun & Games Fundraiser to support the YWCA of Seattle | King | Snohomish! You'll have an opportunity to support your local community, collect local treasures, connect with fellow GenRisers, and raise funds for YWCA.