Femme2STEM is a free program designed to help 17-24 year old young womxn of color, particularly Black womxn and girls, advance in STEM (science, technology, engineering, and mathematics) career and education opportunities. Femme2STEM pairs participants to STEM employers, mentors, and community.
YWCA Seattle King Snohomish's Femme2STEM program is designed to help young womxn of color; focusing on Black womxn and girls, advance in STEM (science, technology, engineering and math) career and education opportunities. 
We meet one-on-one with participants to set goals, check in, and offer any resources they need to get over barriers in their way. We host workshops on career readiness like resume/cover letter help, interview tips, and employment soft skills. We also do informational interviews with women in STEM to hear their journey, challenges, and do Q&As. We also have workshops on protective factors like self-care, microaggressions at work, and implicit bias in the workplace. 
Despite Seattle having a robust STEM industry; women of color are underrepresented in STEM careers. The program focuses on increasing STEM opportunities for underrepresented women of color to thrive in STEM careers and pay it forward to their communities.  
This program is recruiting young women/girls of color for STEM internships! Please distribute the information below to young women/girls ages 17-24 you think would be interested in applying to be part of this cohort. If you have questions or interested applicants have questions, contact Carina Forsell (cforsell@ywcaworks.org).
Femme2STEM is a program redesign of the GirlsFirst program which provided young girls in Seattle mentorship and career exploration since 1997. Femme2STEM has scaled the original model to focus specifically on STEM and career development. Students develop STEM skills and gain STEM internship opportunities for free! 
YWCA Femme2STEM is funded by the City of Seattle Human Services Department.
Eligibility & Enrollment
Femme2STEM is open to women of color, specifically Black women, girls, or gender non-binary students, who are 17-24 and who have an strong interest and commitment to science, technology, engineering or math. Femme2STEM meets semi-regularly, so please check with Carina Forsell (cforsell@ywcaworks.org) about the schedule!
Related Events
Learn how to get started as a YWCA volunteer.
Henry M. Jackson Conference Center @ Everett Community College
Image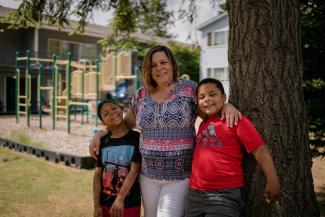 Join us for a community celebration of YWCA's Snohomish County programs, staff, and supporters!