Summary
Meet Maria Chavez-Wilcox, our Chief Executive Officer, in charge of overseeing all operations at the second largest YWCA in the United States, which serves over 7,000 people in the region each year.
How wonderful it is that nobody need wait a single moment before starting to improve the world. 
– Anne Frank
Maria Chavez-Wilcox joined YWCA in 2016 as the organization's first Latina Chief Executive Officer. She has over thirty years of experience as a nonprofit executive, social services advocate, community leader, and philanthropist. Previously, Maria was President and CEO at Childhaven, and spent 15 years as President and CEO of United Way of Orange County.
Maria currently serves on the board of YWCA USA and the Downtown Seattle Association, and has been a member of the International Women's Forum, NAFE, Seattle Rotary, Association of Fundraising Professionals, and Chair of Seattle University's Nonprofit School of Management. In 2018, she was named one of Puget Sound Business Journal's Women of Influence.
Maria graduated from Boston University with her Master's degree in Administration and Bachelor of Science in Education, with an additional certificate from the Nonprofit Management Institute at Harvard University.
Maria is fluent in Spanish, French, and English and grew up in Lima, Peru. When she's not at work, she enjoys reading biographies of inspirational leaders, long walks, and spending time with her husband Jeffrey and two cats Baxter and Bailey.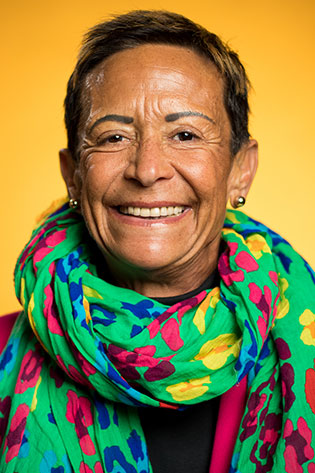 Maria Chavez-Wilcox is the Chief Executive Officer of YWCA Seattle | King | Snohomish. She is the organization's first Latina CEO and has over thirty years of experience as a nonprofit executive, social services advocate, community leader, and philanthropist