It's the final days of 2019, and we're celebrating the new year with a selection of our blog posts that we published over the last 12 months. Covering everything from Black LGBTQ icons to the incredible supporters of our programs, this list spans the many different kinds of work that YWCA does.
How a License Plate Can Send You to Jail
"I was targeted." Former YWCA program participant Mindy Woods shares her story of how a discriminatory license suspension led to huge fines and her arrest, all for buying a used car that only had one license plate on it.
 

Stormé DeLaverie

Meet The Black Lesbian Who Kick-Started the Gay Liberation Movement
2019 marked the 50-year anniversary of the Stonewall Uprising and, for Pride Month, we dove into the history of this event, its importance to the Gay Liberation movement of today, and the black woman who's been erased from the history of this critical turning point.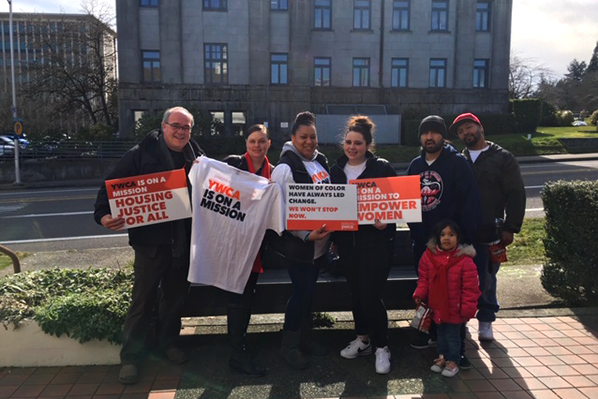 Legislative Wins and the Advocates Who Made Them
After some huge wins in Olympia, we showed our appreciation for the advocates, volunteers, and partners who made this year a success, and gave readers the chance to thank lawmakers for passing important bills to help Washington women and their families thrive.
 
How White Consumption Pollutes Black Communities
Consumption of products by White Americans is creating pollution that mostly impacts non-White communities. This disparity between who causes the pollution, and who suffers from it, is an example of environmental racism which occurs in Black neighborhoods in South Seattle.
 

 

Changing Lives through Movement
Learn more about YWCA volunteer Jeanna who works at Angeline's Day Center, teaching a weekly Nia Movement class to YWCA clients and staff since 2017. Jeanna uses Nia Movement as a mode of exercise and healing for the women we serve.
 
Building Financial Wellness & Opportunity
Meet Yusuf Hansia, a YWCA Activity Leader Volunteer at our Somerset Village Apartments. Yusuf's goal is for residents to gain a better understanding of money management, and he works towards that by teaching several financial topics.
 

​

A Future For Us, by Us
We sat down with thought leaders and female powerhouses, Sage Ke'alohilani Quiamno and Aparna Rae, co-founders of a new organization Future For Us, where women of color can network through community, career, and cause.

Black Women Heroes from Washington State History
In honor of Black History Month, we highlighted a few trailblazing women from Washington State who have strengthened our region through their economic, social, political, and civic work.
 

 

The Intersectionality of Women's Rights & Civil Rights
This week's blog focused on the intersectionality of women's rights, specifically black women and civil rights. At YWCA we know there's no racial justice without gender justice, and no gender justice without racial justice.
 
Donor Spotlight: Finding Community at GenRising
Meet one of our incredible GenRisers from YWCA's networking group for young professionals. Through GenRising, supporters are able to mobilize action around causes they're passionate about and lend their talent to supporting marginalized communities.
Want to read the best of our blogs in 2020? Sign up for our newsletters to get blogs and other updates delivered right to your inbox: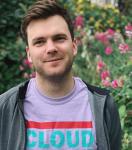 Eric Bronson is the Digital Advocacy and Engagement Manager at YWCA. He manages the Firesteel blog in addition to its social media streams and action initiatives. A graduate of Oberlin College, Eric focuses on the intersection of race and gender within the American political economy.
We share the stories of our program participants, programs, and staff, as well as news about the agency and what's happening in our King and Snohomish community.
Featured Image