"I was targeted." Former YWCA program participant Mindy Woods shares her story of how a discriminatory license suspension led to huge fines and her arrest, all for buying a used car that only had one license plate on it.
Mindy Woods is a military veteran, a mom, and a fierce advocate with YWCA and the Resident Action Project fighting for housing and tenant protections in Washington State. She was also once the victim of license suspension discrimination, all because she had bought a used car.
It was a '97 Toyota Camry that she named Betty Blue, after its baby-blue paint job. The car ran great, all of its lights worked, and it had one license plate on the back bumper. Mindy didn't think much of that at the time, after all, she saw lots of late-model luxury cars on the road in her hometown of Edmonds with only a back license plate.
One day, she was driving through Brier, Washington on her way home, when a police car pulled her over. Not because she'd been speeding, or driving dangerously, but because her car only had a back license plate. "I had no idea that there was this law," Mindy recalls, but the Brier police not only gave her a ticket, but wouldn't let her drive the car home. Thankfully, a friend of hers was able to come pick her up, and the police impounded her car.
After paying off the impound fee, Mindy paid the ticket she received in the mail within the 15 days required. "I thought I was good to go, so I went to the DOL [Department of Licensing] and got license plates and put it on the car right away." The car manufacturer hadn't even installed bolt holes for the front license plate, so Mindy was forced to zip-tie it on.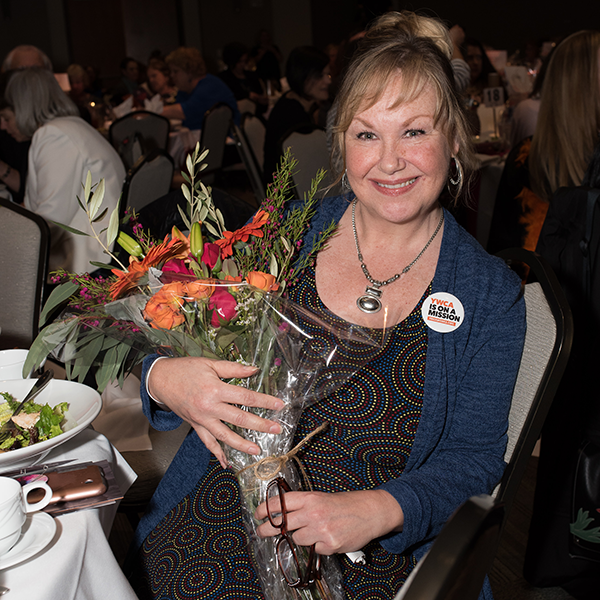 A week later, she also got a notice in the mail of a court date. She remembers thinking that it was only if she wanted to contest the ticket, as is the case with parking fines. She wouldn't have been available to appear anyway due to needing to pick up her son from medical care. "Why would I need to go to court? I wasn't contesting the ticket," she said.
Without her knowledge, the court issued a so-called "bench warrant" for her arrest and revoked her license. While they had sent her the ticket and notice in the mail, they never sent her any notice that she was now wanted or that her license had been suspended.
Eight months later, while driving to volunteer at her church's harvest festival, Mindy was pulled over for unknowingly driving with just-expired tabs. As she sat wondering what was happening, a police officer yanked her out of the car, bent her arm behind her back and put handcuffs on her. It wasn't until she was being driven to jail that the police informed her she had a warrant and a suspended license. This was the first time the legal system had informed Mindy of it, eight months after the original court date.
Mindy is hardly alone though. Our justice system in Washington is set up to fail working people by requiring court dates during most people's work days. Thousands of people have their licenses revoked over small petty crimes like parking tickets each year in Washington, due not to the nature of the offense, but simply because they can't afford the ticket or to miss work to attend a court hearing. So instead of revoking driver's licenses for the things that matter; people who are a danger to others on the road, our broken justice system is too busy discriminating by wealth.
Mindy's bail was $250, and her new license was $90, plus the cost of the ticket. Which, for someone on social security income, is money that Mindy didn't have. If her friend hadn't been in the car with her during her arrest, she would have had to pay a second impound fee. Her friend, who ironically had just graduated from Seattle's police academy, drove Betty Blue home for Mindy.
Mindy was certain that owning an older car was part of the crime too, and she set out to prove it. "I went to the Mountlake Terrace Police Department, and I drove through their parking lot, and I found three employee cars in the lot with no front license plate. All of them were new luxury or sports cars." Mindy says her original ticket was just "another opportunity to penalize the poor" by police, who clearly weren't ticketing their coworkers' luxury cars.
But Washington's justice system doesn't have to be this way. License suspensions are rigged against people living paycheck to paycheck, but YWCA, alongside incredible advocates like Mindy, are fighting to change that. We're pushing for the Washington State Legislature to pass a law making license suspensions only for the things that matter, like reckless driving. You can join us, by taking action below: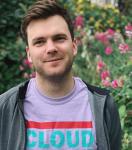 Eric Bronson is the Digital Advocacy and Engagement Manager at YWCA. He manages the Firesteel blog in addition to its social media streams and action initiatives. A graduate of Oberlin College, Eric focuses on the intersection of race and gender within the American political economy.
We tell the stories of those with lived experiences of racism and sexism and invite supporters to take concrete actions to correct the root causes of disparity in our communities.
Featured Image