After some huge wins in Olympia, we're showing our appreciation for the advocates, volunteers, and partners who made this year a success, and giving you the chance to thank your lawmakers for passing important bills to help Washington women and their families thrive.
Here at YWCA, we began this year's Washington Legislative session by supporting eight different bills to make Washington a state where women and their families can thrive. Those bills spanned our three pillars of housing, economic empowerment, and health and safety.
Of the eight bills, five of them passed the legislature. They include two eviction reform bills, the bill letting cities keep a portion of the state sales tax for building affordable and supportive housing, the Keep Washington Working Act to protect immigrants and all of us from surveillance, and the historic $175 million invested in the Housing Trust Fund through the capital budget.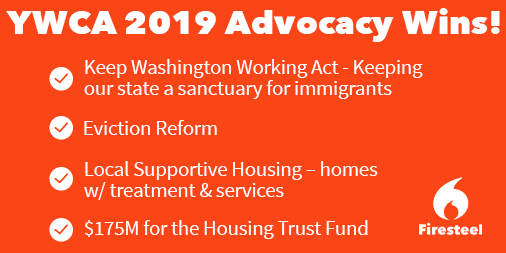 Unfortunately, both houses of the legislature failed to pass three bills we endorsed, including secure schedules for workers, criminal justice sentencing reform, and reforming the discriminatory license suspension laws that target low-income people. We'll be following up with legislators this summer to find out why these bills weren't passed, and we'll be supporting them again next legislative session.
These wins were made possible by all of you, the dedicated advocates! So thank you, from all of us at YWCA, for all the messages you sent to lawmakers. They form the core part of our pressure on the legislature to pass the bills that matter most to women in Washington. We also want to send a special shout out to our super-advocates, who took action on many of those bills this year.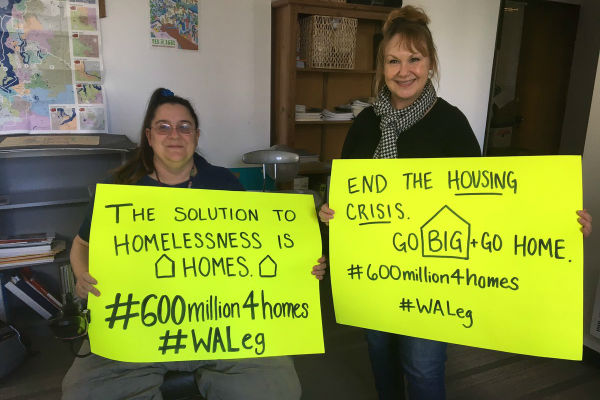 Furthermore, our collective advocacy wouldn't be nearly as powerful without the brave women who tell their stories to lawmakers in hopes that the laws will be changed. Mindy Woods told her story of how she was targeted by police in license suspension discrimination, and inspired over 100 new messages to lawmakers to change the law!

Finally, we want to recognize some of our partners in our advocacy work, whose collaboration made this year not only successful, but fun! Thank you to the Washington Low Income Housing Alliance for hosting Housing and Homelessness Advocacy Day, and to Seattle University's Project on Family Homelessness program assistants Connor and Anneke, for their wonderful message board they created for the event.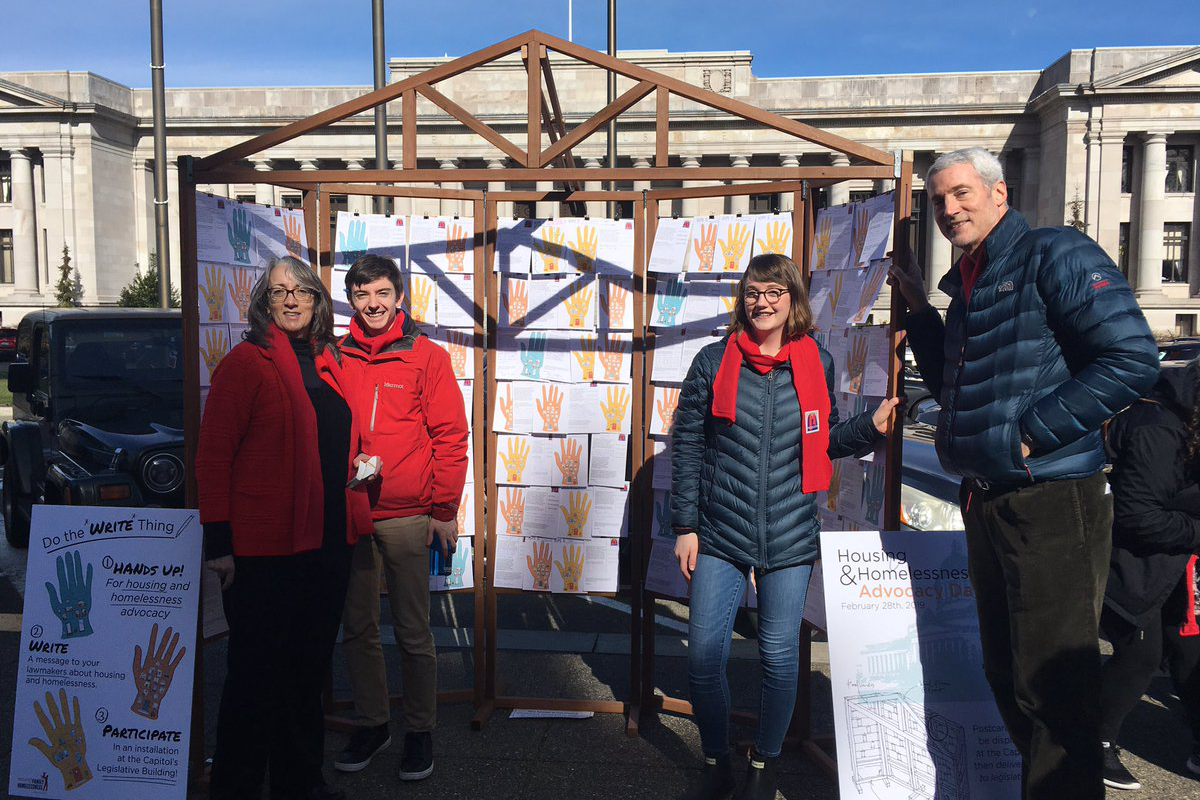 Want to help us carry these wins into next year? Take action today to thank your legislators who passed these important bills, and to let them know we'll be back next year for even more policies that eliminate racism and empower women: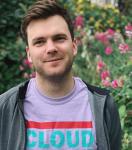 Eric Bronson is the Digital Advocacy and Engagement Manager at YWCA. He manages the Firesteel blog in addition to its social media streams and action initiatives. A graduate of Oberlin College, Eric focuses on the intersection of race and gender within the American political economy.
We tell the stories of those with lived experiences of racism and sexism and invite supporters to take concrete actions to correct the root causes of disparity in our communities.
Featured Image