The 2019 Washington State Legislative session starts next week, with legislators convening to begin tackling the issues facing our state. YWCA will be working hard to pass strong policies to improve the lives of women and communities of color across three areas of focus: housing, justice system reform, and economic empowerment.
The 2019 Washington State Legislative session starts next week, on January 14, when legislators will convene in Olympia to begin a 105-day session to tackle the issues facing our state. YWCA will be working hard to pass strong policies to improve the lives of women and communities of color here in Washington. To make our society fairer and more inclusive, we'll need your help as advocates to pass these bills!
Housing For All
Our goals to end homelessness and build affordable housing are advanced in three bills this year:
The Housing Trust Fund and HB 2437 both help communities across the state invest in the best solutions to homelessness, and address the serious lack of supply in housing for folks with low incomes. Ending the decades of under-building housing is the first step to undoing the racial disparities in housing.
Eviction reform is important not only for ensuring the rights of tenants, who are unfairly penalized under current Washington law, but also for its role in pushing people into homelessness. Matthew Desmond, Pulitzer Prize author of the book Evicted: Poverty and Profit in the American City, says that "eviction isn't just a condition of poverty; it's a cause of poverty." Desmond's evictions database, Eviction Lab, demonstrates the pervasive and predatory nature of evictions in America.
Justice System Reform
Our legal system shouldn't treat people differently based on their wealth, but Washington State still has statutes that penalize residents living in poverty while giving breaks to the rich. To build a fairer system that doesn't discriminate, YWCA is supporting two bills:
Ending the criminalization of poverty, such as when people have their driver's license taken away because they can't afford a parking ticket, is hugely important to YWCA's mission to eliminate racism. Treating poor defendants differently than rich ones is a key way that our justice system traps black women and communities of color into cycles of poverty and mass incarceration.
Likewise, sentencing reform is an important first step to undoing the injustices of mandatory minimum sentences, which have locked up generations of young black men for victimless crimes like selling cannabis, which is now a legal industry dominated largely by white men. Beginning to right this institutional wrong can unlock great potential for young people currently forced into the prison pipeline.
Economic Empowerment
The best way to ensure that children succeed in school, women can protect themselves from abusers, and communities can maintain stability is to make sure that every woman has a livable income. To ensure that all Washingtonians can support their families and thrive, we're fighting for:
The Keep Washington Working Act protects all residents from illegal surveillance programs, and specifically protects the rights of workers who are undocumented. Fear of being deported, or losing their job has led to a horrifying drop-off in the number of immigrant women who report sexual assault. Without the autonomy of a job to support themselves or family, some women are forced to rely on their abusers, putting them in further danger.
Giving women certainty and stability in their work schedules is also critical in helping them grow and thrive. This is especially important for retail and restaurant workers, who are largely black women and women of color.
Join Us!
Want to join YWCA to fight for housing, economic fairness, and justice reform in Washington State? Scroll through the feed below to take action on the issues that matter to you! Our community of advocates had a huge impact in 2018, and we're going to build on that success in 2019!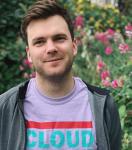 Eric Bronson is the Digital Advocacy and Engagement Manager at YWCA. He manages the Firesteel blog in addition to its social media streams and action initiatives. A graduate of Oberlin College, Eric focuses on the intersection of race and gender within the American political economy.
We tell the stories of those with lived experiences of racism and sexism and invite supporters to take concrete actions to correct the root causes of disparity in our communities.
Featured Image