This year we celebrated 20 years of our Snohomish County Luncheon. In this week's blog, we recap our Everett event, share photos, and discuss the takeaway from our keynote speaker Naomi Tutu.
For more than 20 years, YWCA's Luncheons have brought people together across Snohomish County. This year's theme, "Women and Girls Across Decades," was a great way to see how we have served the Snohomish community for the last 20 years. "Twenty years ago, we offered five units of affordable housing. Since then, we've increased the number fifty-fold, to 250 units of housing," said CEO Maria Chavez Wilcox.
Everyone who supports our mission plays a critical role in helping us provide services to clients.To date, we have raised $181,119! And we couldn't have done it without all the incredible support from the community.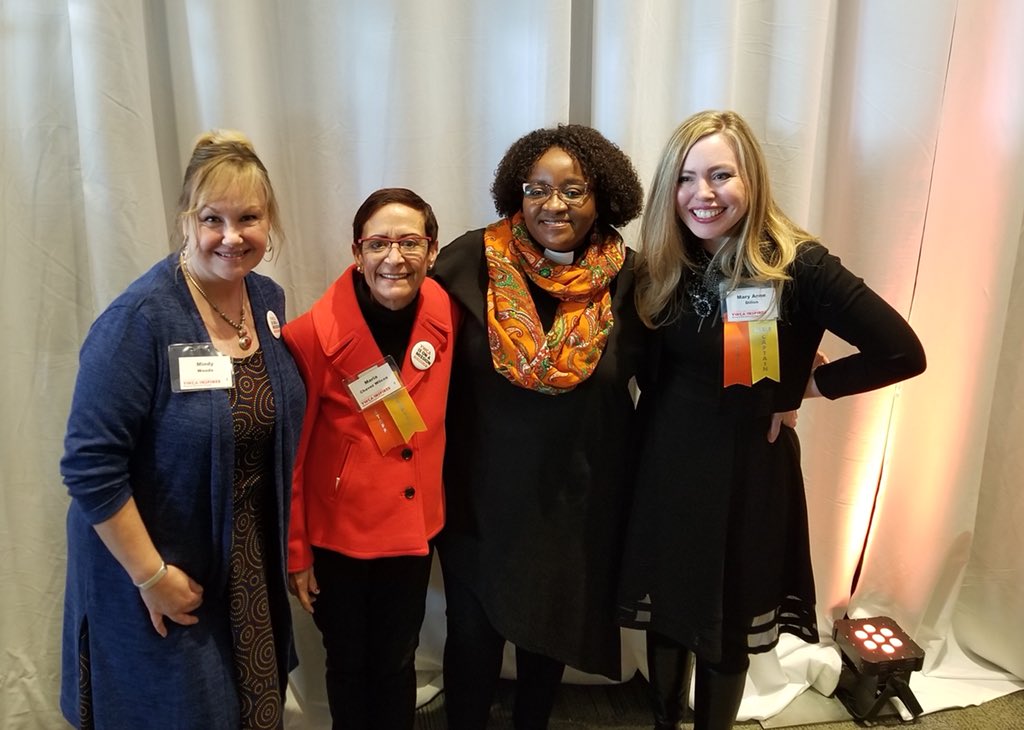 Wednesday's event hosted 600 guests at the Angel of the Winds Arena. Executive Director for Snohomish County programs, Mary Anne Dillon reminisced about how much YWCA has grown in Snohomish County.
"We were pretty grassroots in the early days. We actually didn't have a maintenance crew, so most of the work on our sites was done by volunteers.Over the years, we've grown a lot, and now provide more services than ever before to a growing number of women, girls, and families."
Mary Anne went on to introduce a video of program graduate Mindy Woods, who first spoke at our Snohomish County Luncheon five years ago.  Mindy's video illustrated how YWCA's programs have influenced her life, solidifying that YWCA's approach and impact is more than just getting people out of a crisis.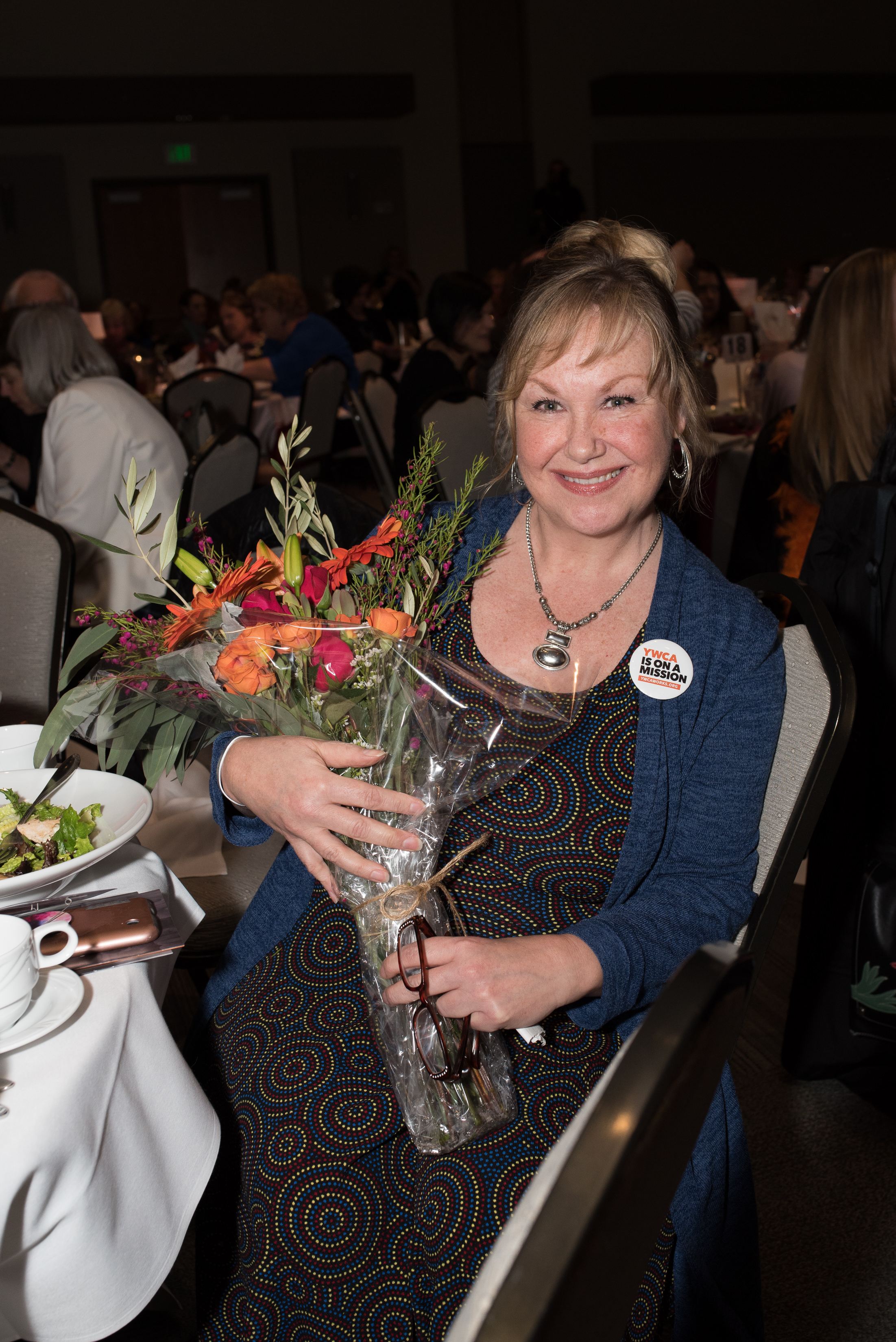 Mindy first came to YWCA in 2013 with her son and was placed in Transitional Housing Program.  Mindy has become an avid advocate, fighting for safe and affordable housing throughout Washington state.
"I am a Navy Gulf War veteran, have a year of college and am pretty resourceful, but none of that knowledge or experience could save my son and I from becoming homeless. Out of all the dozens of places I called looking for help, YWCA's Pathways for Women was the only place that could help us. YWCA lifted me up when I needed it the most. They helped me find my voice and realize my full potential. I am so grateful to them."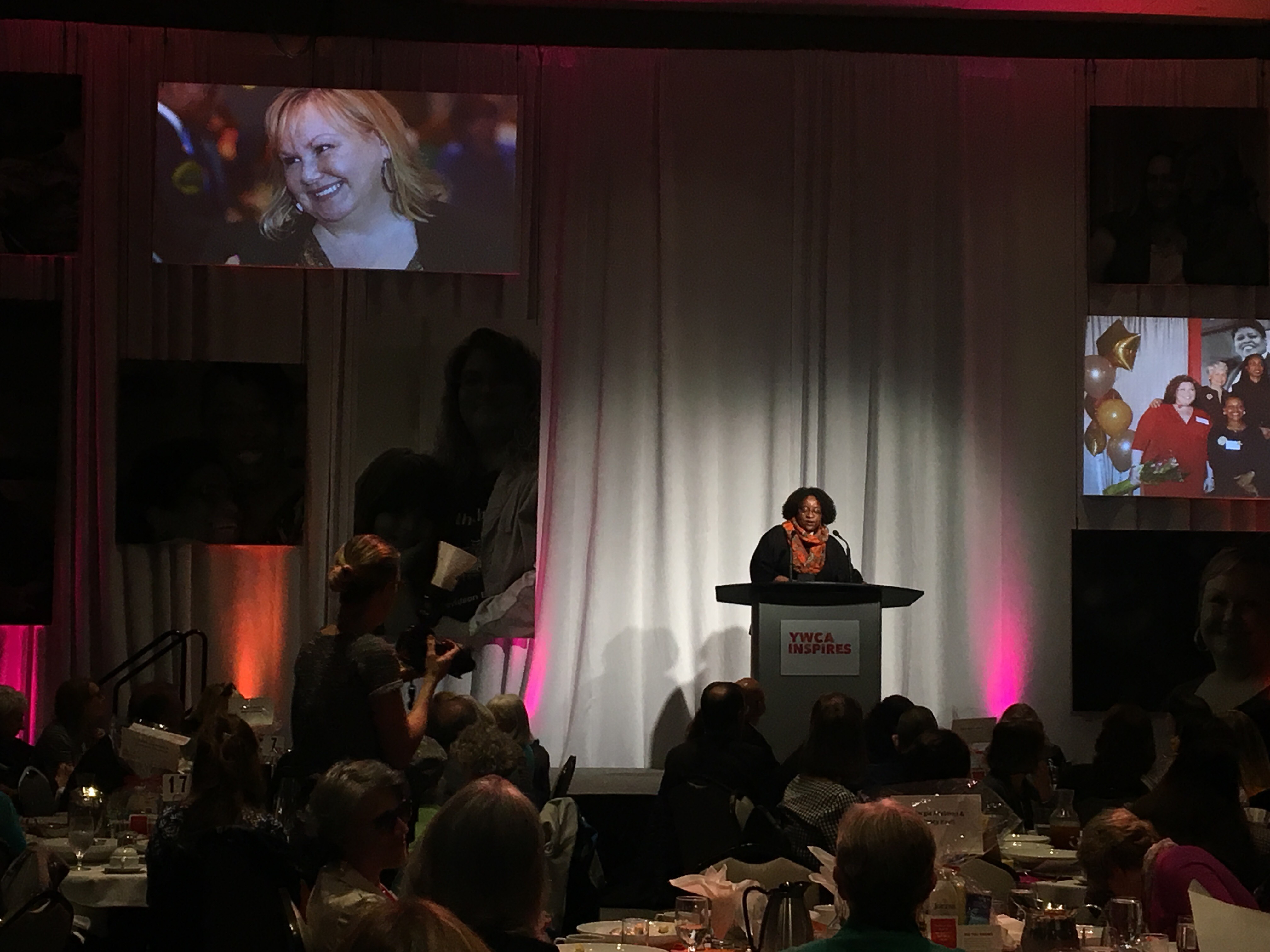 We were honored to have Reverend Naomi Tutu as our keynote speaker this year. Her speech had us in stitches and then in tears as she spoke about growing up in apartheid-era in South Africa. She talked about how YWCA's mission closely aligns with her own and that we work better together when tackling systemic oppressive ideologies. Naomi left us with this takeaway:
"Do your little bit of good where you are; it's those little bits of good put together that overwhelm the world."
Let's continue to be accountable and impactful in our mission of empowerment and the dismantling of racism. Please join us at our King County Luncheon and check out pictures from our Snohomish County event.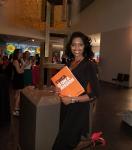 Salma Siddick is the Social Media & Content Manager at YWCA Seattle | King | Snohomish. An immigrant from Zimbabwe, Salma has lived, worked, and attended school on three continents.
We share the stories of our program participants, programs, and staff, as well as news about the agency and what's happening in our King and Snohomish community.
Featured Image