Hours
Sunday
Closed
Monday
9:30 am-5:00 pm
Tuesday
9:30 am-5:00 pm
Wednesday
1:00 pm-5:00 pm
Thursday
9:30 am-5:00 pm
Friday
10:00 am-4:30 pm
Saturday
Closed
This emergency shelter has provided safe housing and resources for single women and mothers with children experiencing homelessness in Snohomish County for more than two decades.
YWCA Pathways for Women is a 45-day emergency shelter for single adult women and mothers with children. We strive to give all clients the opportunity to find decent, affordable, and safe housing for themselves and their children.
Clients have their own room and meet regularly with an advocate to develop and execute a Housing Stability Action Plan.
Eligibility & Enrollment
Pathways for Women is open to women 18-years and older and mothers with children experiencing homelessness
For eligibility and intake details, please call 425.774.9843 x226.
Related Events
Image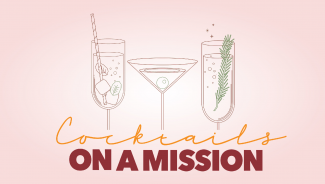 Attend Cocktails On A Mission and join a group of community members dedicated to raising the bar for women and girls on the Eastside.
Edward D. Hansen Convention Center
Attend our Inspire Luncheons and join thousands of community members in experiencing stories of strength and perseverance from women who have overcome seemingly insurmountable challenges.