Permanent Affordable Housing
Contact
King County
Monique Hansell
YWCA Permanent Housing Communities available in King and Snohomish Counties ranging in size from studio to 4 bedroom apartments. Income limits apply on all LIHTC communities.
Services may include family advocacy, case management, in-home mental health counseling, special classes and more. Each property also offers Project Based Voucher (PBV) units dedicated to serving very low income families.
Related Events
Image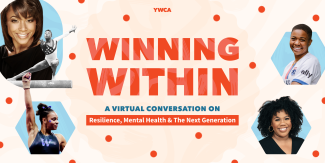 A virtual conversation with Olympian Dominique Dawes (May 24).
Learn how to get started as a YWCA volunteer.