GenRising Virtual Fun & Games
GenRising Virtual Fun & Games
Summary
YWCA's GenRising is hosting this virtual night of fun on Thursday, February 24.
More details and registration info coming soon.
YWCA's GenRising is a diverse network of professionals between the ages 21-45, dedicated to promoting and supporting YWCA's mission of eliminating racism and empowering women.
Events
Find out how to get started as a YWCA volunteer.
Join YWCA and the Washington Low Income Housing Alliance at 2022's virtual HHAD, February 1-3
Image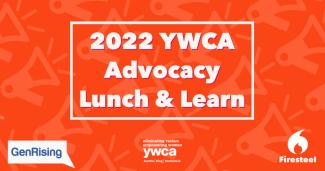 Join YWCA's GenRising for a virtual lunch & learn session on YWCA's 2022 public policy priorities.
Event Node's Related Program