Over the course of YWCA's 2019 Luncheons, more than 1,300 supporters raised over a million dollars in support of eliminating racism and empowering women. This year's theme was "All In for Washington Women" and we thank our community for showing up in force, changing the lives of women and families in our region.

Snohomish County Luncheon keynote, Nikki Giovanni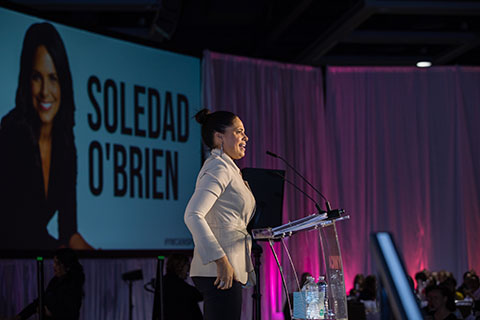 King County Luncheon keynote, Soledad O'Brien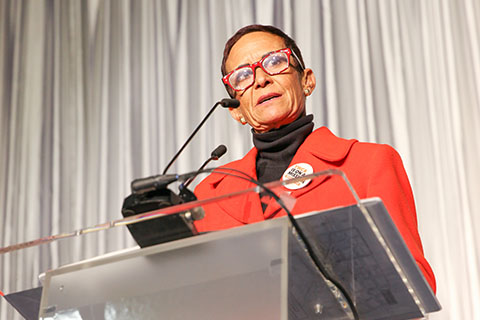 YWCA CEO, Maria Chavez Wilcox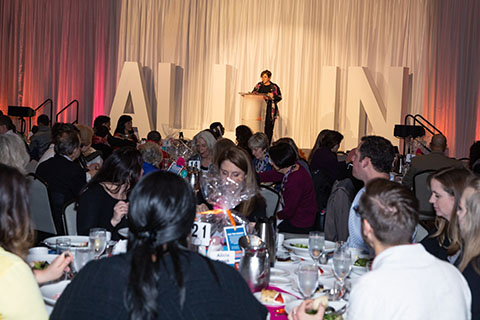 Snohomish County Luncheon emcee, KOMO's Elisa Jaffe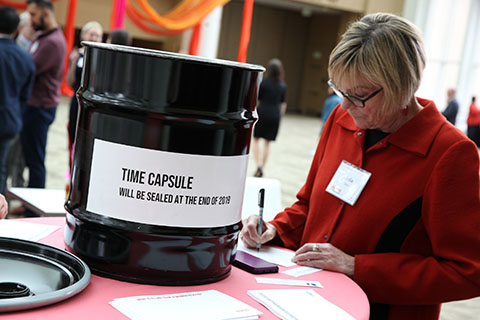 Luncheon attendee adding to our 2144 time capsule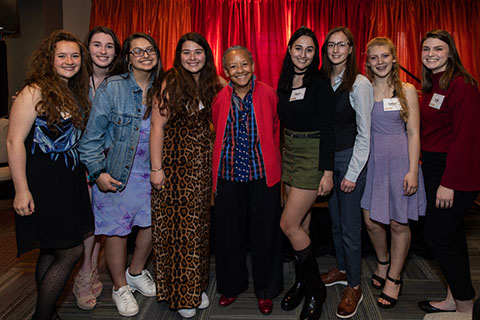 High school students meeting NikkI Giovanni in Everett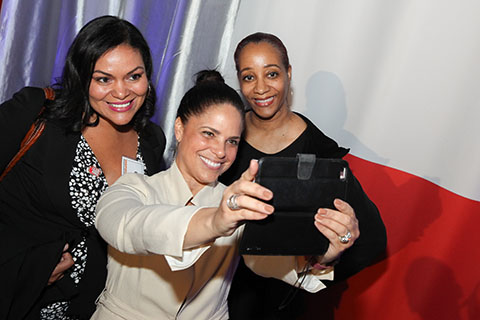 Selfies in Seattle with Soledad O'Brien
Just as we have for the last 125 years, YWCA is all in for Washington women.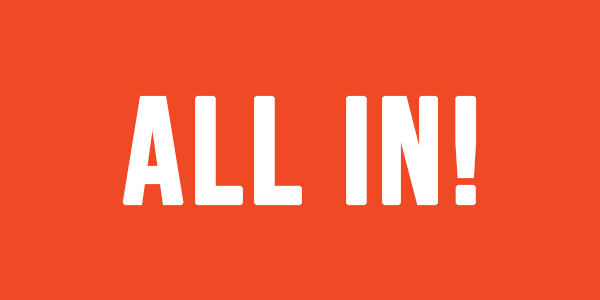 To learn more about our program participant speakers, read the blog posts about Jennifer's and Rebecca's stories. Make sure to sign up for YWCA's newsletter for the latest updates about our ongoing 125th anniversary events.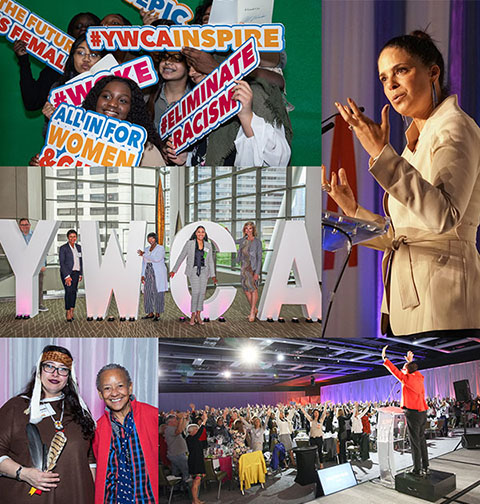 Check out our full photo galleries from our 2019 Snohomish County and King County Luncheons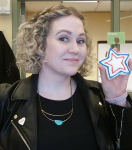 Annalee Schafranek is the Marketing & Editorial Director at YWCA. She contributes agency news, press releases, and media coverage to the website. Annalee's educational and professional experience has always focused on the place where gender equity and media meet.
We share the stories of our program participants, programs, and staff, as well as news about the agency and what's happening in our King and Snohomish community.
Featured Image