The first YWCA in Washington was founded in 1894 – just five years after being named a state – by a small group of women committed to helping girls working in Seattle build stability and self-sufficiency.
ALL IN FOR WASHINGTON WOMEN
In 1894, our founding sisters created a new kind of organization dedicated to supporting local women in need. 125 years later, our YW continues to provide critical services, including economic, health, and housing support, to any and all women who come through our doors.
Thank you for joining us in celebration of our past, present, and future.
Washington Women Who Dare
A series celebrating our collective strength as women.
#ALLIN4WAWOMEN ON SOCIAL
To show your support for girls and women in our state, download the graphics below and share on social media.
Follow YW's social media profiles for the latest news and see profiles of women doing amazing things in our communities and across the state.
WE STAND FOR WASHINGTON WOMEN
March 8, 2019
On this International Women's Day, we are offered the chance to look at the past, present, and future of women across Washington State. The question – who will rise to the occasion, and what will you do?
On International Women's Day, we celebrate and applaud everything that women have achieved in the push for equality. On this day, we also shine a spotlight on the barriers that stand in our way of achieving even more and envision what will make for a brighter, more equitable future for all women. Contrary to popular belief, small gestures matter too.
As the leader of a local YWCA, Washington's oldest and largest organization dedicated to serving women, my vision of the future is focused on people--not problems. I look to the women who walk through our doors to tell us what support they need. In helping them, I can imagine what progress could look like for the women of Puget Sound.
Take, for example, a mom who recently came to one of our centers. She had fled an abusive relationship and had to live in a car with her kids while searching for stable housing and employment.
Her plight is one we are very familiar with at the YW. Many of the women we serve aren't just facing one challenge; they face multiple challenges – poverty, racism, gender discrimination -- that reinforce one another. Together these barriers make it difficult for our program participants to gain a foothold on the path to realizing their full potential.
To help these women, we don't judge. We listen and empathize. We meet them where they are, so we can efficiently help them get where they want to go.
What did we do for the mother who came to us? First we addressed her immediate needs: we got her into stable housing and secured reliable childcare. Then we started to think about her future. To improve her long-term prospects, we are helping her address the trauma of abuse. She is also taking advantage of job training and other employment services.
We focus on jobs not only because the women we serve need to make ends meet, but also because having a stable job can be a source of pride, fulfillment, and purpose. Time and again, women tell me how wonderful it feels to have someone value their contribution.
What we do works. We have seen thousands of women overcome almost unimaginable hardships and make a better life for themselves and their families. At the same time, for every woman who walks through our door and achieves success, there are so many more that need all of our help.
As we celebrate International Women's Day 2019 and contemplate the future, I have both groups of women in mind – those who have overcome and those who still need our support.
Right now, we stand at a critical juncture in the fight for gender and racial equity. Thanks to the inspired work of people across the country, the issues of gender and race are at the forefront of our national conversations. Yet at the same time, groups interested in sowing discord and division are shouting loudly too.
What can you do about all of this? Start small. It doesn't only take grand political gestures to usher in a more just future for women in our region. Talk to your neighbors about what women in Puget Sound are facing. Take time to volunteer. There are so many great organizations and the women of YW always welcomes a smiling face and helping hand.
Above all, believe that together we can and must do better.
We must do better because, as brave women like Michelle Obama have said for years, "The measure of any society is how it treats its women and girls…."
When I take the measure of our region, I see tremendous possibility. I see great reservoirs of hope and love. Thank you for supporting YWCA on a mission to eliminate racism and empower women on this day, and every day for 125 years.
As we honor International Women's Day, let's pledge to share this hope and love and give all women and girls every opportunity to enjoy a safe, stable, and fulfilling life.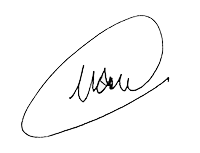 Maria Chavez Wilcox
Chief Executive Officer
YWCA Seattle | King | Snohomish
YW125 Campaign Committees
Many thanks to the notable women and men who are leading this campaign and supporting YW's work to provide the resources that ALL women deserve and fight for change that ALL women can benefit from.
Honorary Co-Chairs
Beth McCaw & Yahn Bernier
Jeannie Nordstrom & Bruce Nordstrom
Constance Rice & Norm Rice
Mary Snapp & Spencer Frazer
Bobbe Bridge & Jon Bridge
Steering Committee
Katharine Fitzgerald, Co-Chair
Seattle Children's (ret), YWCA Board 

Robyn Corr, Co-Chair
Nintendo, YWCA Board (Immediate Past Chair)

Charlene Blethen
Community Volunteer, YWCA Board Alum

Martha Choe
MC Choe, LLC

Stephanie Ellis-Smith
Phila Engaged Giving, YWCA Board 

Molly Hanlon
Hanlon Consulting, YWCA Board Alum 

Joanne Harrell
Microsoft, YWCA Board Alum

Kalen Holmes
Community Volunteer, YWCA Board Alum

Jonelle Johnson
Nordstrom, YWCA Board
Sandra Madrid, PhD
University of Washington (ret), YWCA Board 

Carol Nelson
KeyBank, YWCA Board Alum

Ellen Rush
Thomasville, YWCA Volunteer

Yvonne Terrell-Powell
Edmonds Community College

Mary Anne Dillon
Snohomish County Executive Director, YWCA 

Kizha Davidson
Chief Communications Officer, YWCA
YW125 Campaign Lead

Ashley Leasure
Orange Gerbera
YW125 Campaign Support

Maria Chavez Wilcox
Chief Executive Officer, YWCA