Supportive Services For Veteran Families
Hours
Sunday
Closed
Monday
8:30 am-5:00 pm
Tuesday
8:30 am-5:00 pm
Wednesday
8:30 am-5:00 pm
Thursday
8:30 am-5:00 pm
Friday
8:30 am-5:00 pm
Saturday
Closed
The SSVF program was established after Section 604 of the Veterans' Mental Health and Other Care Improvements Act of 2008, Public Law 110-387, authorized it by Veteran Affairs. This program is funded by the U.S. Department of Veteran Affairs.
The YWCA received the supportive services grant to assist Veterans towards housing stability. The VA awards this grant only to non-profits or consumer cooperatives. The goal of the SSVF program is to promote housing stability among very low-income Veteran families who reside in or are transitioning to permanent housing.
Eligibility & Enrollment
The YWCA Supportive Services for Veteran Families (SSVF) Program provides a set of required services:
Served active duty  
Any discharge status other than dishonorable 
Household income below 50% of Area Median Income OR $37,450 annually for a single person Have exhausted other resources 
Currently homeless with a desire to find and maintain permanent housing within 90-days OR have lost housing within the past 90-days
Related Events
Find out how to get started as a YWCA volunteer.
Image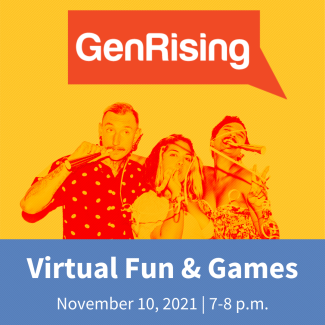 Join YWCA's GenRising for a Virtual Fun & Games Fundraiser to support the YWCA of Seattle | King | Snohomish! You'll have an opportunity to support your local community, collect local treasures, connect with fellow GenRisers, and raise funds for YWCA.