Permanent supportive housing program in Lynnwood works to help parents experiencing homelessness and engaged in chemical dependency treatment reunite with their children.
Project Reunite provides permanent supportive housing for women and men experiencing homelessness and in treatment for addiction, so they can reunite with children who were temporarily removed from their custody.  
Residents are supported by on-site family advocates and meet with them weekly to create plans for self-sufficiency, identify and overcome barriers to permanent housing, and set goals for education, employment, financial security, legal issues, mental health, and more.  
Participants in this program live at Trinity Place Apartments, an innovative community partnership between YWCA, travel guru Rick Steves, and Rotary Club of Edmonds. Steves purchased the 24-unit apartment building in 2005 and donated it to YWCA in 2016; Edmonds Rotary members volunteer and contribute to building maintenance.
Watch this KING5 video about the partnership, "Travel guru Rick Steves donates housing complex."
Eligibility & Enrollment
To be eligible for Project Reunite participants must meet the following requirements: 
Currently homeless 
Engaged in chemical dependency treatment 
Have children involved with Child Welfare Services, with a reunification plan in place 
To enroll in Project Reunite, applicants must be connected through Snohomish County Coordinated Entry through North Sound 211. Please call 1.800.223.8145 or 211 for details. 
Related Events
Image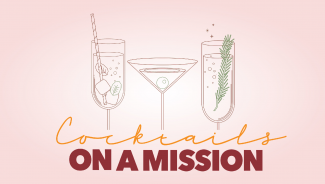 Attend Cocktails On A Mission and join a group of community members dedicated to raising the bar for women and girls on the Eastside.
Edward D. Hansen Convention Center
Attend our Inspire Luncheons and join thousands of community members in experiencing stories of strength and perseverance from women who have overcome seemingly insurmountable challenges.