Housing Access and Services Program
Hours
Sunday
Closed
Monday
9:00 am-5:00 pm
Tuesday
9:00 am-5:00 pm
Wednesday
9:00 am-5:00 pm
Thursday
9:00 am-5:00 pm
Friday
9:00 am-5:00 pm
Saturday
Closed
YWCA, in partnership with King County Housing Authority, coordinates a consortium of service providers for people with disabilities. Consortium partners receive a small allocation of Section 8 housing vouchers for their program participants.
Eligibility & Enrollment
Participation is limited to people who have received Section 8 housing vouchers through one of the consortium members.  YWCA provides a long-term connection to providers and support services.
Related Events
Image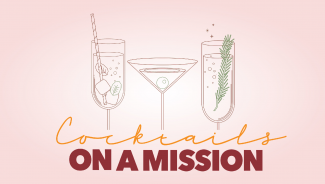 Attend Cocktails On A Mission and join a group of community members dedicated to raising the bar for women and girls on the Eastside.
Edward D. Hansen Convention Center
Attend our Inspire Luncheons and join thousands of community members in experiencing stories of strength and perseverance from women who have overcome seemingly insurmountable challenges.