GenRising Virtual Fun & Games
GenRising Virtual Fun & Games
Summary
Support YWCA by joining GenRising for virtual fun & games! You'll have an opportunity to support your local community, collect local treasures, and connect with fellow GenRisers.
More details and registration info coming soon!
Events
Find out how to get started as a YWCA volunteer.
Join YWCA in supporting the Powerful Voices annual luncheon, Taking Root, on October 9.
Image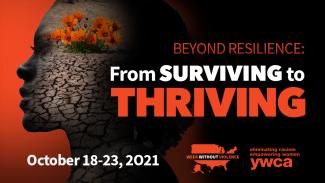 For more than 20 years, YWCA has set aside one week in October to hold events, share information and stories, advocate, and more with a common goal in mind: together, we can end gender-based violence.
Event Node's Related Program