VIRTUAL ORIENTATION FOR NEW VOLUNTEERS
VIRTUAL ORIENTATION FOR NEW VOLUNTEERS
Summary
Find out how to get started as a YWCA volunteer.
You can make a difference in your community through YWCA volunteer opportunities. There are many ways you can support women and families, including ongoing tasks, one-time events and group projects.
On October 28, 2021 at 5:30 p.m., click this link to access our virtual orientation.
Events
Image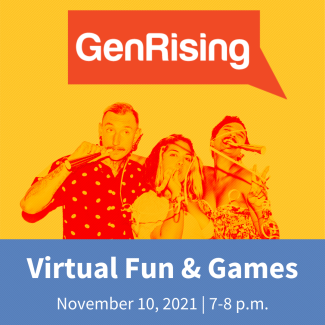 Join YWCA's GenRising for a Virtual Fun & Games Fundraiser to support the YWCA of Seattle | King | Snohomish! You'll have an opportunity to support your local community, collect local treasures, connect with fellow GenRisers, and raise funds for YWCA.
Event Node's Related Program