Open House – Vote to preserve YWCA's building
Open House – Vote to preserve YWCA's building
Seneca
Summary
Stop by our open house to enjoy music and refreshments, learn about our 125-year history of serving women, and VOTE to help us win funds to renovate our lobby.
Featured Image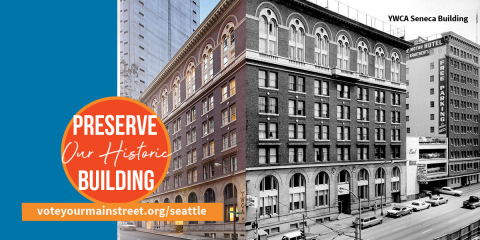 YWCA Seattle | King | Snohomish is participating in a national competition called Partners in Preservation to renovate spaces that celebrate the contributions of women in communities across the country. Out of the twenty organizations participating, we are one of only three on the West Coast and the only one in Washington State.
Most of the Partners in Preservation campaign involves an online vote, where supporters can vote five times a day, every day, until October 29. However, there will be the opportunity to vote in-person on October 10, and the organization with the most in-person votes wins additional funding!
Our project is a renovation of our iconic Seneca building, YWCA's headquarters since 1914! Today, the building provides shelter, housing, and a gateway where women can find safety and support. Your vote will transform our heavily-used lobby into a warm, welcoming community space.
Invite your friends and stop by during your lunch break to learn more about our rich history in Seattle.
Events
Image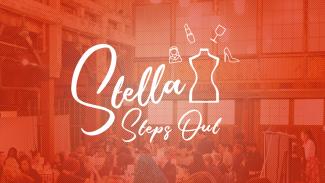 Enjoy a lively evening of dancing, food & drinks, remembrance, and celebration.
Image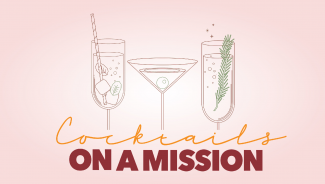 Attend Cocktails On A Mission and join a group of community members dedicated to raising the bar for women and girls on the Eastside.
Edward D. Hansen Convention Center
Attend our Inspire Luncheons and join thousands of community members in experiencing stories of strength and perseverance from women who have overcome seemingly insurmountable challenges.
Event Node's Related Program