Meet Rafael Grijalva, YWCA Board Member and GenRising Committee Member. Read on to learn why YWCA's mission matters to him, as well as how you can get involved with GenRising, YWCA's diverse group of professionals under the age of 45.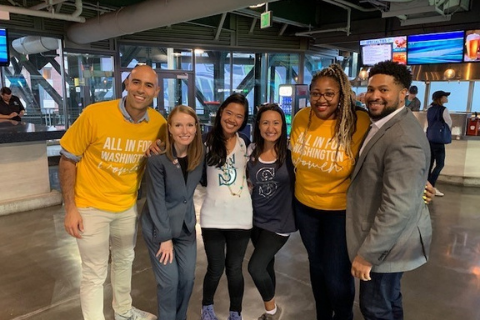 Tell us about yourself!
Rafael Grijalva, he/him. I moved to Seattle in the mid-90s after spending time growing up in Tokyo, San Francisco, and Florence, Italy (my parents taught at international schools) and now live in Crown Hill.
I'm a father of two young boys who, along with my wife, are my favorite people to spend time with. Outside of time with the family, I'm the Head of Online Marketing for the FireTV business at Amazon, where I lead a team responsible for launching and driving sales and engagement of FireTV devices across the U.S., Canada, and Mexico.
Why did you first get involved with YWCA and what keeps you engaged?
I became involved in YWCA because I believe YWCA's mission of empowering women and eliminating racism is one of the most important causes of our times. With two young boys, I'm committed to setting an example for them and hopefully inspiring them to someday be part of this important work.
What do you like to do in your free time?
When I'm not hanging with my family at a neighborhood park, I love to cook (Italian is a favorite). Hosting dinner parties has been one of the things I've missed most during COVID times, and I'm looking forward to being able to resume those soon.
Tell us something you've enjoyed reading, watching, or listening to recently.
I recently finished Deacon King Kong by James McBride on audio, which I really enjoyed.
---
Find out more about GenRising by signing up for GenRising's quarterly newsletter, Connext.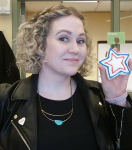 Annalee Schafranek is the Marketing & Editorial Director at YWCA. She contributes agency news, press releases, and media coverage to the website. Annalee's educational and professional experience has always focused on the place where gender equity and media meet.
We share the stories of our program participants, programs, and staff, as well as news about the agency and what's happening in our King and Snohomish community.
Featured Image