For nearly 130 years, YWCA has provided critical resources for women and families experiencing gender-based violence. Thanks to our team, our community, and our commitment to equity and welfare, today we are the largest service provider in the region for people experiencing this kind of trauma.
Addressing Domestic Violence
During the peak of the COVID-19 pandemic, domestic violence rates rose 25 - 33% globally – such a significant degree that the United Nations labeled it as a "shadow pandemic".

Pre-COVID, over 245 million women and girls from age 15 - 49 experienced sexual and/or physical violence from an intimate partner in the past year. In the United States, 1 in 4 women, 1 in 9 men, and more than half of all transgender people surveyed experienced sexual and/or physical violence from an intimate partner. During lockdown, victims of domestic violence were left in isolation with their abusers, and many incidents went unreported.
The pandemic has exacerbated many existing problems and societal inequities that contribute to domestic abuse, and as we move forward while working to resolve these issues, it is critical that we seek ways to mitigate risks for people who continue to be threatened by it.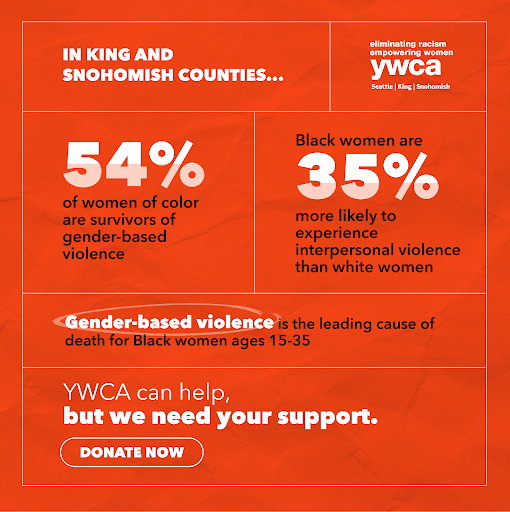 Our Commitment to Serving Survivors
YWCA offers Gender-Based Violence Specialized Services that utilize a trauma-informed care approach and survivor-centered model in order to best serve and support victims of abuse.
Our Survivors FIRST program supports survivors of gender-based violence who have been accused of a domestic violence-related crime. In order to reduce the racial disproportionality in the criminalized legal system, we focus on underserved communities and link criminalized survivors with resources that meet a variety of needs: housing, legal services, job readiness programs, and more.
In our ongoing fight to end gender-based violence, it is critical that we center survivors in our advocacy work and address the challenges they face on their path to safety, healing, and freedom from further violence. Listen to the voices of these Survivor's FIRST participants and staff members as they share their stories with us.
How you can help
You can support YWCA's efforts to create a more equitable future by making a recurring or one-time donation today.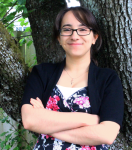 Ana Rodriguez-Knutsen is the Content Specialist for YWCA's Marketing & Editorial team. From fiction writing to advocacy work, Ana works with an intersectional mindset to uplift and amplify the voices of underrepresented communities.
We share the stories of our program participants, programs, and staff, as well as news about the agency and what's happening in our King and Snohomish community.
Featured Image