The 2018 Washington legislative session is over, and YWCA advocates achieved amazing success by passing EVERY bill we set out to get turned into law!
Last Thursday, the Washington State Legislature adjourned for its 2018 session after 60 days of voting on bills and government appointees. Earlier in the week, we chronicled the inspired work of our advocates at Housing and Homelessness Advocacy Day fighting for housing justice. Those efforts, along with the sustained pressure by advocates emailing their legislators, have led to an incredible series of victories for women and communities of color in Washington.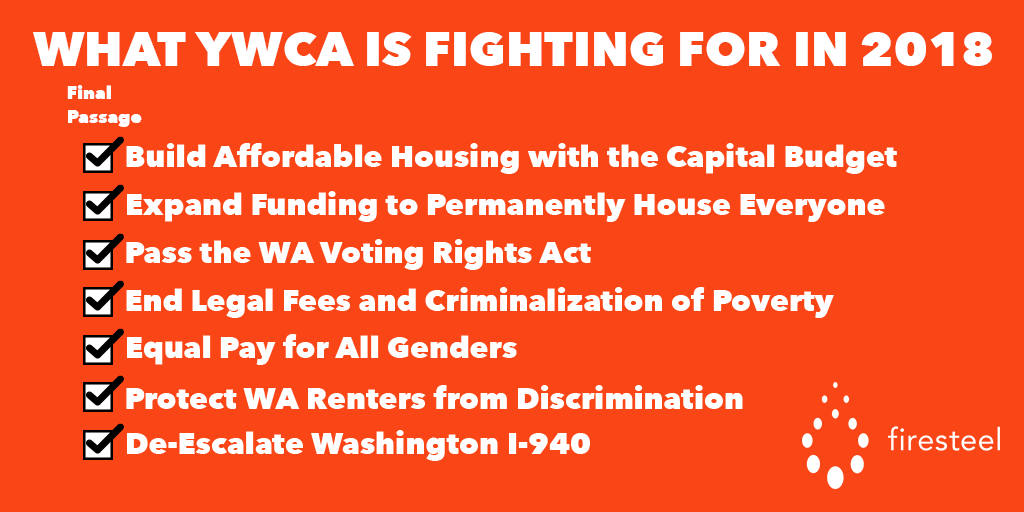 This year, we're happy to report that every single bill we supported at the beginning of this session has now passed! We're incredibly proud of the hard work our advocates did this year pushing their lawmakers to vote for needed policies to undo structural oppression and build a society where women and girls thrive. The bills we successfully fought for this year are:
Funded the Washington Housing Trust Fund within the Capital budget – after the legislature abandoned their duty of passing a capital budget last year, shovel-ready affordable housing projects were cancelled or delayed. Passing the budget this year ensured that no additional projects were lost.
Washington Housing Opportunity Act (SHB 1570) – this bill, introduced by Representative Nicole Macri, makes the document recording fees permanent and opens up flexibility for municipalities to increase the fees to fund even more services to move folks off the street and into housing. 
Ended source of income discrimination (HB 2578) – stops greedy landlords from discriminating against renters for having social security insurance or a Section 8 voucher. This will keep families in their homes and stop them from being pushed out of their communities.
The Equal Pay Opportunity Act (HB 1506) – allows all employees to discuss their salaries to know if they're being paid fairly, as well as requiring that employees in comparable positions are offered the same training and advancement opportunities.
Reduce Non-Restitution Legal Financial Obligations (HB 1783) – ends the practice of courts charging a number of fines on people who've served out their sentence, putting many of those people into debt immediately upon release.
The Washington State Voting Rights Act (SB 6002) – prevents political gerrymandering from watering down voter representation, which is critical to electing public officials that reflect the diversity of the cities in Washington State.
De-Escalate Washington (Initiative 940) – this initiative passed the legislature at the 11th hour this session, after community advocates and police officers agreed to compromise language changing the definition of unlawful force. This language removes the immunity police officers currently have from prosecution. The initiative also requires de-escalation training for police officers to reduce the number of people killed by police every year in our communities.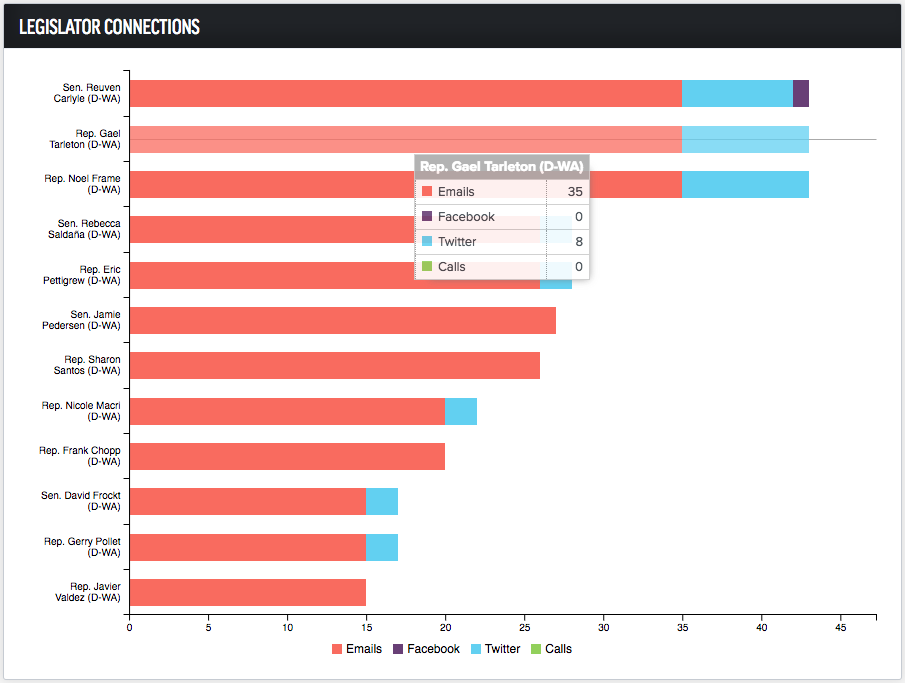 The graph above shows just how we were able to pass every single bill; with unrelenting digital activism fostered by Firesteel. Our expanded tools to contact legislators by tweets and Facebook posts (the blue and purple bars, respectively), as well as traditional emails, led to an explosion in grassroots advocacy by folks seeking to eliminate racism and empower women in Washington State.
Congratulations to all our supporters on these victories!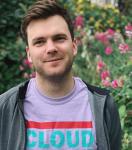 Eric Bronson is the Digital Advocacy and Engagement Manager at YWCA. He manages the Firesteel blog in addition to its social media streams and action initiatives. A graduate of Oberlin College, Eric focuses on the intersection of race and gender within the American political economy.
We tell the stories of those with lived experiences of racism and sexism and invite supporters to take concrete actions to correct the root causes of disparity in our communities.
Featured Image