WorkFirst Employment Programs for TANF Parents
WorkFirst Employment Programs for TANF Parents offers a variety of transitional jobs programs that provide a bridge to unsubsidized employment for Temporary Assistance for Needy Families (TANF) participants.
Transitional jobs provide a supportive work environment to build job skills and help make connections to other services. These programs operate on the premise that the most effective pathway out of poverty is a well-paying job, and that the best place to learn workplace skills is in the workplace.
The Community Jobs Program supports participants who want to work, but lack skills or work history and have employment barriers. This program provides up to six months of paid job training. YWCA Employment Specialists help resolve issues and overcome barriers, provide employment-focused case management, and provide access to resources. A YWCA Instructor provides job skills training which allows participants to begin preparing and searching for employment before a job training position ends.
The Career Jump Program offers employment opportunities with an employer who has agreed to hire the participant when the training period ends. Career Jump also offers an opportunity to build references, develop networking connections, and demonstrate work skills directly through employment within a chosen field.
Benefits for participants
Learn marketable employment skills
Reinforce soft skills for job retention
Gain confidence and employment history
Enhance résumé and develop references
Gain valuable work experience in a chosen field
Gain valuable work experience while completing a GED or vocational training
 
Eligibility & Enrollment
If you receive TANF and would like more information about participating in one of these programs, please talk with your local DSHS worker or contact the YWCA Workfirst Program Director.
Related Events
Find out how to get started as a YWCA volunteer.
Image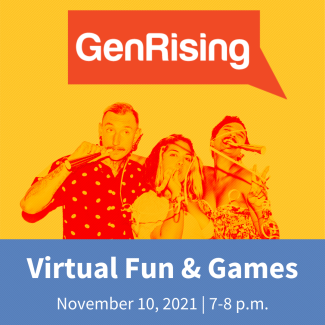 Join YWCA's GenRising for a Virtual Fun & Games Fundraiser to support the YWCA of Seattle | King | Snohomish! You'll have an opportunity to support your local community, collect local treasures, connect with fellow GenRisers, and raise funds for YWCA.