Technology Center at Seola Gardens
Access to computers and free technology tools to residents of Seola Gardens and the surrounding community in White Center and Highline.
YWCA's Technology Center at Seola Gardens offers education, job, and computer training for adults and youth in the neighborhood, including King County Housing Authority public housing and Section 8 residents.
This program provides free access to computer and technology tools for:
Internet access and e-mail setup
Resume and cover letter writing, self-directed job search
Basic computer and typing skills
Online GED classes and certification
Online ESL courses
From January to April, this location also offers free tax prep assistance from the United Way of King County. Community partners for this program include King County Housing Authority and Neighborhood House.
Services Offered
Career Centers
Job Training
Related Events
Interested in learning how you can advocate for women and families in our community? Join GenRising as we explore YWCA's legislative priorities for 2020.
Image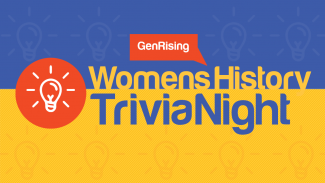 Join GenRising for a family friendly trivia night celebrating Women's History Month! The Lounge by AT&T on Capitol Hill is hosting us for an evening full of fun and interesting facts about women who have made an impact locally and globally