Technology Center at Seola Gardens
Access to computers and free technology tools to residents of Seola Gardens and the surrounding community in White Center and Highline.
YWCA's Technology Center at Seola Gardens offers education, job, and computer training for adults and youth in the neighborhood, including King County Housing Authority public housing and Section 8 residents.
This program provides free access to computer and technology tools for:
Internet access and e-mail setup
Resume and cover letter writing, self-directed job search
Basic computer and typing skills
Online GED classes and certification
Online ESL courses
From January to April, this location also offers free tax prep assistance from the United Way of King County. Community partners for this program include King County Housing Authority and Neighborhood House.
Services Offered
Career Centers
Job Training
Related Events
King County & Snohomish County
Image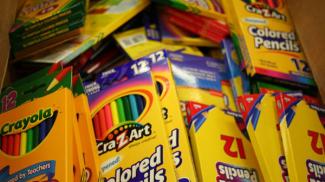 YWCA's School Days is an annual back-to-school program that equips children and teens who live in our emergency shelters, transitional housing, or supportive housing with the school supplies they need to be successful at the start of the new school year.
Attend Cocktails On A Mission and join a group of community members dedicated to raising the bar for women and girls on the Eastside.