Contact
Program Coordinator
Ayan Warsame
Program Coordinator
Muntaha Omar
Program Manager
Debra Monroe
An educational home visiting program for families with children between 16 months and 2 1/2 years old.
Help your child learn through play! YWCA's Parent Child + offers the opportunity to bring school readiness to your child in the comfort of your home.
Our early learning specialists will visit with you and your child twice a week for 30 minutes. Each week your child will receive a free book or toy.
Parent Child + specialists speak English, Somali, and Tigrinya.
Related Events
Henry M. Jackson Conference Center @ Everett Community College
Image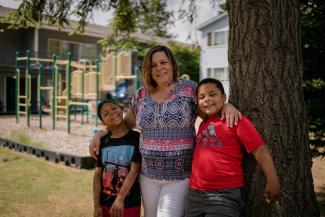 Join us for a community celebration of YWCA's Snohomish County programs, staff, and supporters!
Save the date for our in person Inspire Luncheon on Thursday, September 14!