Family Homelessness Prevention
Hours
Sunday
Closed
Monday
9:00 am-5:00 pm
Tuesday
9:00 am-5:00 pm
Wednesday
9:00 am-5:00 pm
Thursday
9:00 am-5:00 pm
Friday
9:00 am-5:00 pm
Saturday
Closed
Provides supportive services to help families facing homelessness overcome multiple barriers, regain stability and maintain their current housing.
Referrals to the YWCA Family Homeless Prevention program are accepted directly from the King County Housing Authority Section 8 program and from YWCA South King County Transitional Housing.
Related Events
Image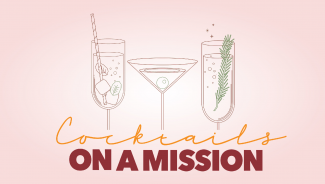 Attend Cocktails On A Mission and join a group of community members dedicated to raising the bar for women and girls on the Eastside.
Edward D. Hansen Convention Center
Attend our Inspire Luncheons and join thousands of community members in experiencing stories of strength and perseverance from women who have overcome seemingly insurmountable challenges.