Bertha Pitts Campbell Equity Awards
Celebrating champions in the fight for justice
Save the Date: Thursday, June 10
YWCA is celebrating and elevating the work of individuals and companies that are working every day to help make equity and justice a reality through the Bertha Pitts Campbell Equity Awards.
These awards will honor people taking action to eliminate racism and empower women; who are breaking down systemic barriers and promoting opportunities for women and girls to thrive and lead, particularly in Black, Indigenous, and People of Color (BIPOC) communities.
Registration for the virtual awards celebration will open next month. Stay tuned!
About Bertha Pitts Campbell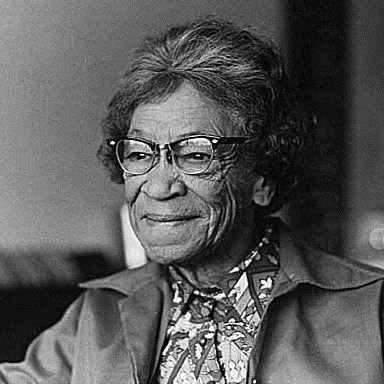 These awards honor the life and legacy of Bertha Pitts Campbell (1899 – 1990), a woman who dedicated her life to championing racial and gender equity. She made a difference from the start – while attending Howard College in 1913, she co-founded Delta Sigma Theta, a national service sorority for Black women.
She was also chair of the YWCA Phillis Wheatley Branch from 1932 to 1936, which delivered critical services for thousands of African American women and youth in the Central District.
Asked to represent the branch at YWCA board meetings, but denied a vote because of racial segregation, Pitts-Campbell fought to be recognized as a full board member. Because of her actions, Seattle's YWCA was the first nationwide to desegregate the board of directors in 1936.
We are currently seeking nominations for individuals and businesses in King County or Snohomish County that are actively working to advance equity. Nominations for the 2021 Bertha Pitts Campbell Equity Awards are due by end of day on Monday, April 19. To make a nomination, please fill out the form below or download and complete this PDF.