Bertha Pitts Campbell Equity Awards
Celebrating champions in the fight for justice
YWCA is celebrating and elevating the work of individuals and companies that are working every day to help make equity and justice a reality through the Bertha Pitts Campbell Equity Awards.
These awards honor people taking action to eliminate racism and empower women; who are breaking down systemic barriers and promoting opportunities for women and girls to thrive and lead, particularly in Black, Indigenous, and People of Color (BIPOC) communities.
About Bertha Pitts Campbell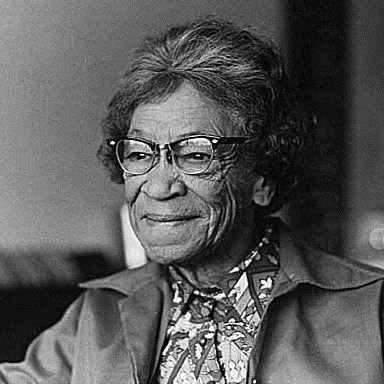 These awards honor the life and legacy of Bertha Pitts Campbell (1899 – 1990), a woman who dedicated her life to championing racial and gender equity. She made a difference from the start – while attending Howard College in 1913, she co-founded Delta Sigma Theta, a national service sorority for Black women.
She was also chair of the YWCA Phillis Wheatley Branch from 1932 to 1936, which delivered critical services for thousands of African American women and youth in the Central District.
Asked to represent the branch at YWCA board meetings, but denied a vote because of racial segregation, Pitts Campbell fought to be recognized as a full board member. Because of her actions, Seattle's YWCA was the first nationwide to desegregate the board of directors in 1936.
2021 Honorees
THE SEATTLE STORM
As their nomination explained, "The Seattle Storm has been on the frontlines of the fight for equal opportunities in sports business and social change in the region." The four-time WNBA champions created Force4Change, a WNBA platform focused on racial, gender, and civil rights. And over the past year, they've partnered with other groups to amplify and invest in women, BIPOC, and LGBTQ+ communities and businesses across the Puget Sound.
DEBBIE BIRD
As current board chair of the Northwest African American Museum, Debbie Bird works to challenge racial injustice and dismantle systemic barriers to equity, while also celebrating Black history. She's also a dedicated mentor who sacrifices her time to support others, particularly BIPOC women. As her nominator stated, "With over 10 years advocating for equity, Debbie's heart and soul are immersed in the fight for equity and justice."
KAVYA VARKEY
As her nominator said, "Youth must see themselves in the movements that affect them." Kavya Varkey was in high school when she co-founded International Peer Education on Climate Change to remove barriers for youth participation on this critical issue. Now an undergrad at Stanford University, she's studying the impact of ecological restoration on marginalized communities and hopes to inspire other young women and BIPOC students to become leaders in the climate movement.
2022 Honorees
STARBUCKS
Starbucks has demonstrated its commitment to equity as an employer, retailer, and community partner. "They have been a leader in diversity and inclusion with goals and data to support their success," their nominator wrote. The Starbucks Foundation has provided grants for organizations serving BIPOC youth across the country, and the company has invested significantly in the Community Resilience Fund to support the economic growth of under-served communities. The company has also closed the race and gender wage gap for employees, advocated for eliminating barriers to employment for those with a criminal record, and focused on leadership and mentoring programs for BIPOC partners.
INTERNATIONALIST
Over the past four years, Laura Clise has built Intentionalist into the most comprehensive directory of brick-and-mortar small businesses owned by women, people of color, veterans, Indigenous people, members of the LGBTQ community, and disabled people in the Pacific Northwest. Their nominator shares, "Thanks to Intentionalist, we are better able to put our collective thumb on the scales of economic justice. Intentionalist makes it easy to find, learn about, and spend in support of small businesses whose existence and growth are critical to a more inclusive regional economy."
COURTNEY WOOTEN
Founder of Suburbia Rising
Courtney Wooten has made waves in the Edmonds and larger Snohomish County community by serving as an equity consultant with a focus on educational systems, family engagement, and faith communities. Her business, Suburbia Rising, has developed programs and training events to educate businesses, citizens, and school children about racial and gender equity. Her nominator shares, "Because of Courtney Wooten's creativity, work, and optimism, hundreds of us are ready to work for a more just world with equity for women and BIPOC communities."
ROSALIE FISH
Athlete & Activist
Rosalie Fish is a member of the Cowlitz Tribe and of Muckleshoot heritage and a gifted athlete. In high school, she took a stand to honor missing and murdered Indigenous women by painting a bold red handprint over her mouth for every race she ran. She chose to continue her track career at the University of Washington on the condition she could continue her tradition. Her nominator says, "She has raised awareness for women who have no voice and brought attention to the disgraceful neglect of Indigenous women who are missing or murdered."