Location
11215 Fifth Ave. S.W.
Seattle, WA 98146
United States
313 37th St SE
Auburn, WA 98002
United States
BankWork$ is a free training program for job seekers to gain the skills and knowledge needed to start a career in financial services. Women and men graduate from this program each year, ready to launch a successful new career.
BankWork$ is an eight-week career training program that prepares job seekers for entry-level positions in financial services. Participants learn the service, sales, and industry-specific skills needed to be a teller, personal banker, or customer service representative. 
The benefits of this program include an educational setting that duplicates the workplace, weekly class visits from executives and recruiters with our partner banks, job placement help, and ongoing mentoring for career advancement.  
YWCA BankWork$ classes are offered in King County and Pierce County and are supported by numerous banks, credit unions, and partners in the community.
Eligibility & Enrollment
Participants should have a general interest in banking; prior experience with cash handling and customer service is preferred. Basic requirements for enrollment include:
18-years or older
High school diploma or GED
Basic computer skills
English proficiency
Must pass a background check
Additional eligibility requirements may apply
New classes start throughout the year; please call or email the contacts listed above for more information.
Related Events
YWCA Greenbridge Learning Center
CareerWork$ Medical program provides students with intensive career development training and ongoing support.
Image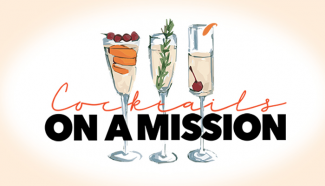 Come together for women and girls in our community, have a 'cocktail on a mission', and visit BAM's latest exhibition.