YWCA Seattle | King | Snohomish to Open New Apartment in Capitol Hill
Affordable housing development and supportive services will address housing barriers for low-income residents in Seattle
Seattle, WA -- YWCA Seattle | King | Seattle has acquired a brand-new apartment building at 800 East Denny Way in Capitol Hill, with resident move-in scheduled to start by June 2023. This is YWCA's first housing development in Capitol Hill and brings the total number of YWCA-owned units to nearly 1,000 across the region.
YWCA is on a mission of eliminating racism and empowering women, and delivers services to help all people overcome barriers to housing, economic advancement, health access, and safety. The unhoused population in Washington is growing faster than the national average, and more than 30,000 students are identified as homeless statewide. BIPOC communities are significantly over-represented in the homeless population, and low-income families will continue to be displaced from Seattle and King County as the cost of living continues to rise.
This apartment building is sited in a vibrant and accessible neighborhood near multiple public transit options, and will feature 91 units of affordable housing and supportive services for households that are very-low or low-income, facing housing instability, or experiencing homelessness. Residents will have access to a network of services tailored to their needs and goals, and the opportunity to flourish in a community that supports their growth. 
This acquisition was made possible with $20 million in funding from the City of Seattle, matched by $20 million in Rapid Capitol Housing Acquisition (RCHA) funds from the Washington State Department of Commerce, which help quickly increase access to affordable housing by transforming existing structures into permanent supportive housing.
"Thanks to Mayor Harrell, the Office of Housing, and Department of Commerce for their partnership and funding for critically needed housing in Seattle," says Maria Chavez-Wilcox, Chief Executive Officer of YWCA Seattle | King | Snohomish. "We look forward to the opening of these apartments and making progress toward YWCA's overall strategic goal of increasing access to affordable permanent housing in the community."
Half of the units will be for households earning 30% or less of area median income (AMI), and half for households earning 50% or less of AMI. 54 units will provide permanent supportive housing (PSH), which combines housing placements without time limits with wrap-around services, and PSH residents will receive individual case management services from a Resident Life Coach.
To help break the cycle of homelessness, all residents will have access to culturally-specific and individualized supports to navigate structural barriers to housing stability and economic independence. This can include referrals to employment training, job search support, transportation resources, food bank vouchers, assistance with applications for benefits, and access to health care services, including mental health counseling. 
"When we prioritize the populations facing the most barriers to permanent housing, we create a housing system that works better for everyone," says Patricia Hayden, Chief Program Officer of YWCA Seattle | King | Snohomish. "YWCA is honored to be a catalyst for this work, and for the opportunity to partner with local residents, companies, and service providers in collectively breaking down systemic barriers to racial and gender equity in housing."
"People who are facing homelessness don't have time to wait," says Laurie Olson, Capital Investments Director, Seattle Office of Housing. "This project is a great example of how the City and nonprofit partners can work together and find effective solutions to the housing crisis faster than we ever imagined."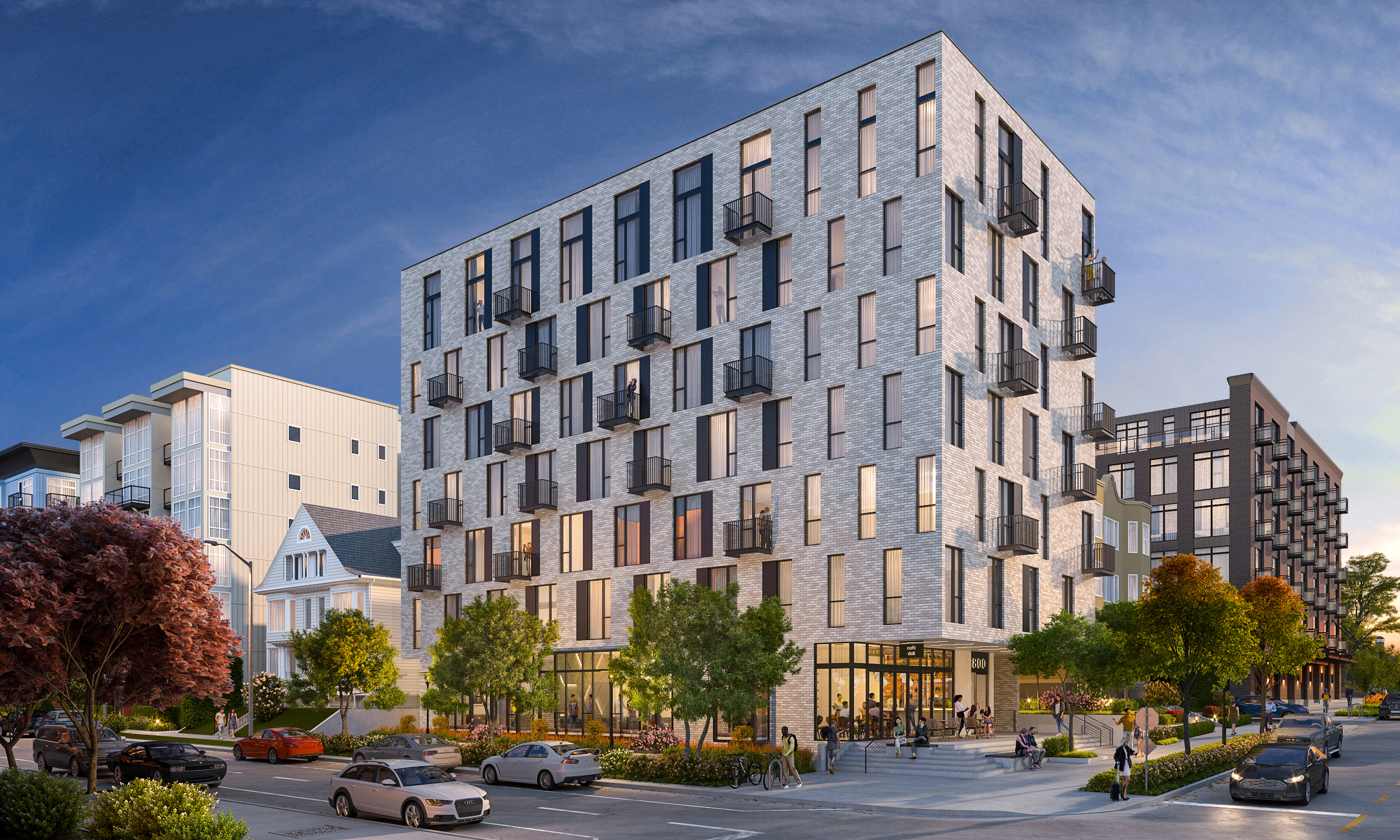 About YWCA Seattle | King | Snohomish:
YWCA is the region's oldest and largest organization focused on the needs of women, and provides services and advocacy to support stable homes and economic advancement, reduce violence and improve health, and promote racial equity and social justice. With programs that serve more than 7,000 people each year, YWCA is on a mission to eliminate racism, empower women, stand up for social justice, help families, and strengthen communities. To learn more, please visit our website: ywcaworks.org.