LATE APRIL VIRTUAL ORIENTATION FOR NEW VOLUNTEERS
LATE APRIL VIRTUAL ORIENTATION FOR NEW VOLUNTEERS
Summary
Learn how to get started as a YWCA volunteer.
You can make a difference in your community through YWCA volunteer opportunities. There are many ways you can support women and families, including ongoing tasks, one-time events and group projects.
On April 27, 2023 at 5:30 p.m., click this link to access our virtual orientation.
Events
Henry M. Jackson Conference Center @ Everett Community College
Image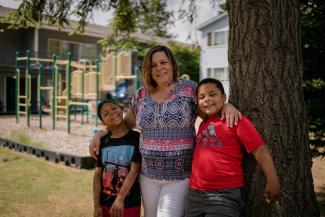 Join us for a community celebration of YWCA's Snohomish County programs, staff, and supporters!
Save the date for our in person Inspire Luncheon on Thursday, September 14!
Event Node's Related Program