Cocktails & Connection – YWCA's GenRising Happy Hour
Cocktails & Connection – YWCA's GenRising Happy Hour
Summary
Come unwind after work with a hosted happy hour and YWCA's relaunch of the GenRising program at Cathedral in Ballard.
Featured Image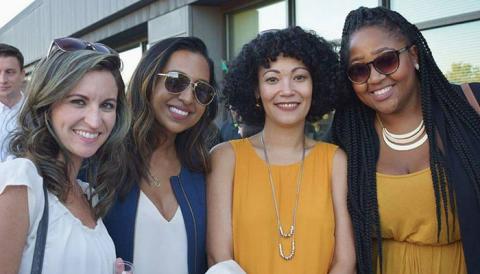 YWCA's GenRising is a diverse group of socially conscious professionals under the age of 45, dedicated to promoting and supporting YWCA's mission of empowering women and eliminating racism.
If you are a young professional looking for an opportunity to connect your time and talent with a cause, we invite you to join us for drinks and food and information on unique and collective ways to get involved in YWCA's community. We're hosting the bar, covering the appetizers, and looking forward to reintroducing GenRising to our community!
*Must be 21+ to attend this event. 
Events
Come together for women and girls in our community, have a "cocktail on a mission," and enjoy the Bellevue Arts Museum.
Other Location
5449 Ballard Ave NW
Seattle, WA 98107
United States
Event Node's Related Program