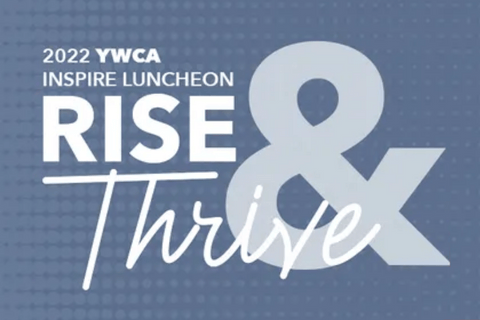 YWCA held our third virtual Inspire Luncheon on September 15 with over 1,000 supporters in attendance. Thank you for helping us raise over $700,000 in support of women and families in our region.
At our 2022 Virtual Inspire Luncheon: Rise and Thrive, we gathered together to hear stories from our extended YWCA community, co-hosted by Angela Poe Russell and Roberta Romero.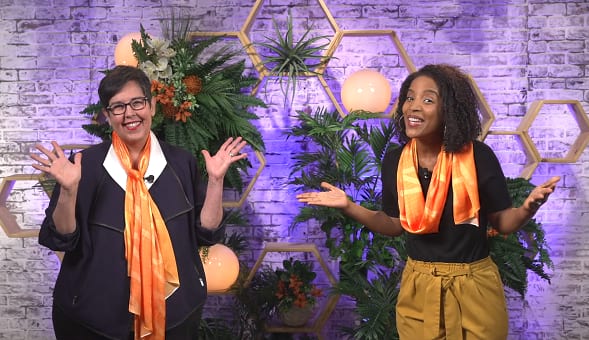 Our Luncheon Speakers
Together, we enjoyed a performance from Verbal Oasis, and watched a Q&A with our keynote speaker, Anita Hill.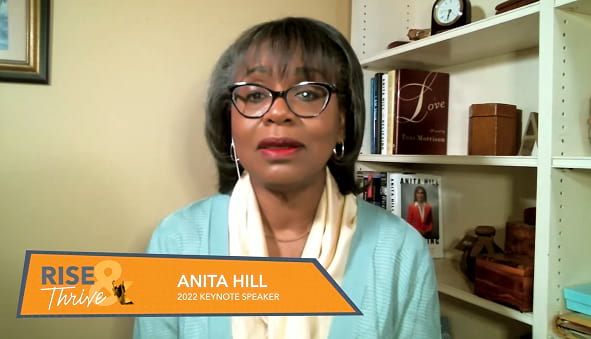 We've raised a generation — almost two generations — who know [sexual harassment] is wrong and illegal, and we're moving the culture forward. [...] Young people inspire me, they want a different world [...] and I think they're going to fight for it, but we need to give them the tools and the encouragement to fight.

- Anita Hill, YWCA 2022 Virtual Inspire Luncheon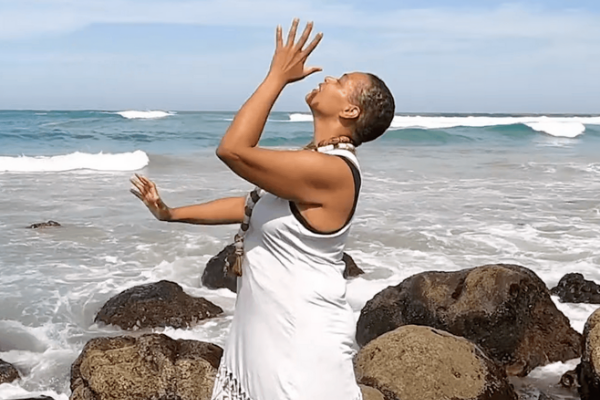 The YWCA has supported me as a single mother and as an artist. About 15 years ago, I embarked on a journey to become a professional artist, and the YWCA supported me through its program Dress for Success at a special event called "A Queen for a Day." At this event, I received clothing that I can use as a spoken word artist as well as a makeover and a photo shoot. These photos represented my first artist headshots, and helped make real the life that I live.

Thank you to the YWCA for supporting women and girls to thrive!

- Monique Franklin, Verbal Oasis
YWCA's Impact
The event also featured remarks from our Chief Executive Officer, Maria Chavez-Wilcox.
We are proud to deliver responsive and relative services that reach thousands of people each year, but YWCA's commitment to eliminating racism and empowering women requires us to do more. [...] Collectively, we have the knowledge, experience, and tools to address the biggest challenges facing our region today.

Working together, we can transform our community into a place where all people have the freedom, dignity, opportunity, and equity they deserve.

- Maria Chavez-Wilcox
Additionally, we were lucky enough to hear from YWCA's Work$ Ready program graduate Ericka Walker.
Before the Work$ Ready program, I was unemployed. I was almost homeless. I think the virtual program was great [...] working with the staff was amazing, they are so great in every way, in every way, they're always there when you need them, it doesn't matter what you're going through they're very understanding, they're caring, and they're supportive.

YWCA has opened doors and was able to put me in a position to achieve my goals, and to keep accomplishing and keep pushing.

- Ericka Walker
Missed the Luncheon but still want to show your support? Donate today to help YWCA provide critical resources to women and families. We're grateful for your continued partnership in this work!
Sign up and stay informed with YWCA's monthly newsletter to make sure you hear about our upcoming news and events.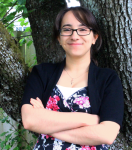 Ana Rodriguez-Knutsen is the Content Specialist for YWCA's Marketing & Editorial team. From fiction writing to advocacy work, Ana works with an intersectional mindset to uplift and amplify the voices of underrepresented communities.
We share the stories of our program participants, programs, and staff, as well as news about the agency and what's happening in our King and Snohomish community.
Featured Image