Ever met someone who just has "feel good vibes?" Those are vibes community activist and storyteller Sharon Nyree Williams exudes. Like soul food, she fills you up with goodness, enriched in history, activism, and social justice. She is as captivating as her stories, as real as the issues facing black communities and as rich in essence as the stories she tells. I asked Sharon some questions about her work, having a dream, where her passions lie, and the responsibility that comes with storytelling.
My story is your story, your story is my story, your story is our story. - Sharon Nyree Williams
 
Why do you feel storytelling is important?
When I first started writing, a lot of it was about my family and I still write about my family. It's about that legacy of your family's history that can be told through stories. It's also about giving people perspective. I often say when I dive into social issues like say, the plight of black men, or racism, that I am trying to tell a story that can make people who have never been in that situation empathize with those who have. You may have heard it before in a different way, but through my stories, you can see it clearer, continue the conversation, and dig deeper into it for yourself.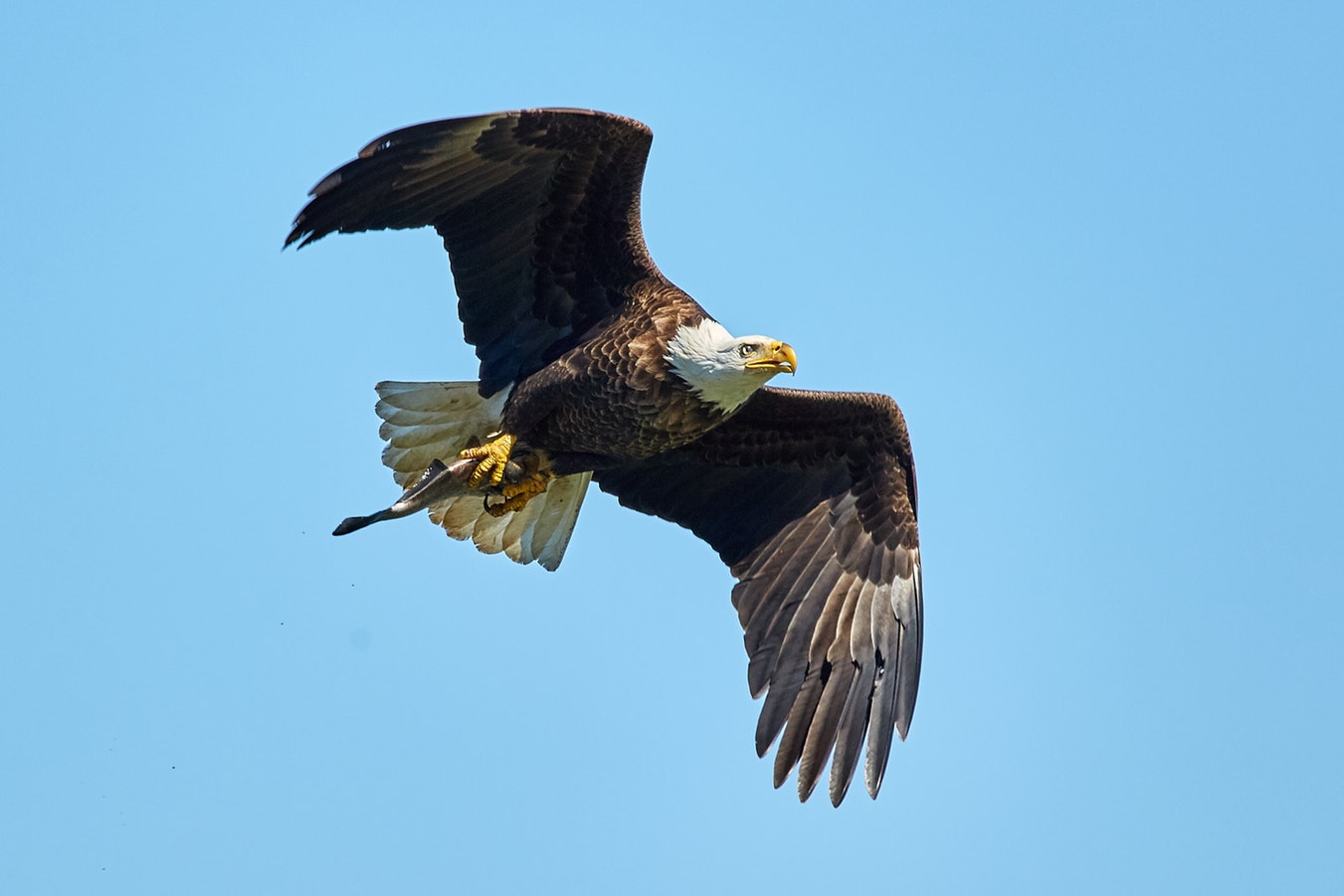 In your poem, "American Dream," you talk about the importance of creating a platform for black voices to be heard. How important is the American Dream for you and what is it? 
I wrote that piece out of questioning what the American Dream was.  If the American Dream is supposed to make people so happy, why do we have all of these things that are breaking people down? My American Dream would be the ultimate acts of kindness and happiness with people being able to thrive. It's so, so hard to come by and so you have to find your nuggets of joy to live a little bit of it. My little nugget right now is being able to tell stories, being able to work for a Black Arts organization, but ultimately when I look outside of my nuggets there is still a lot of pain and struggle and work to be done with the constant trauma we are asked to relive day in and day out. My American Dream is less Pleasantville-looking and more to do with our society being more understanding and community oriented in a way that supports each other.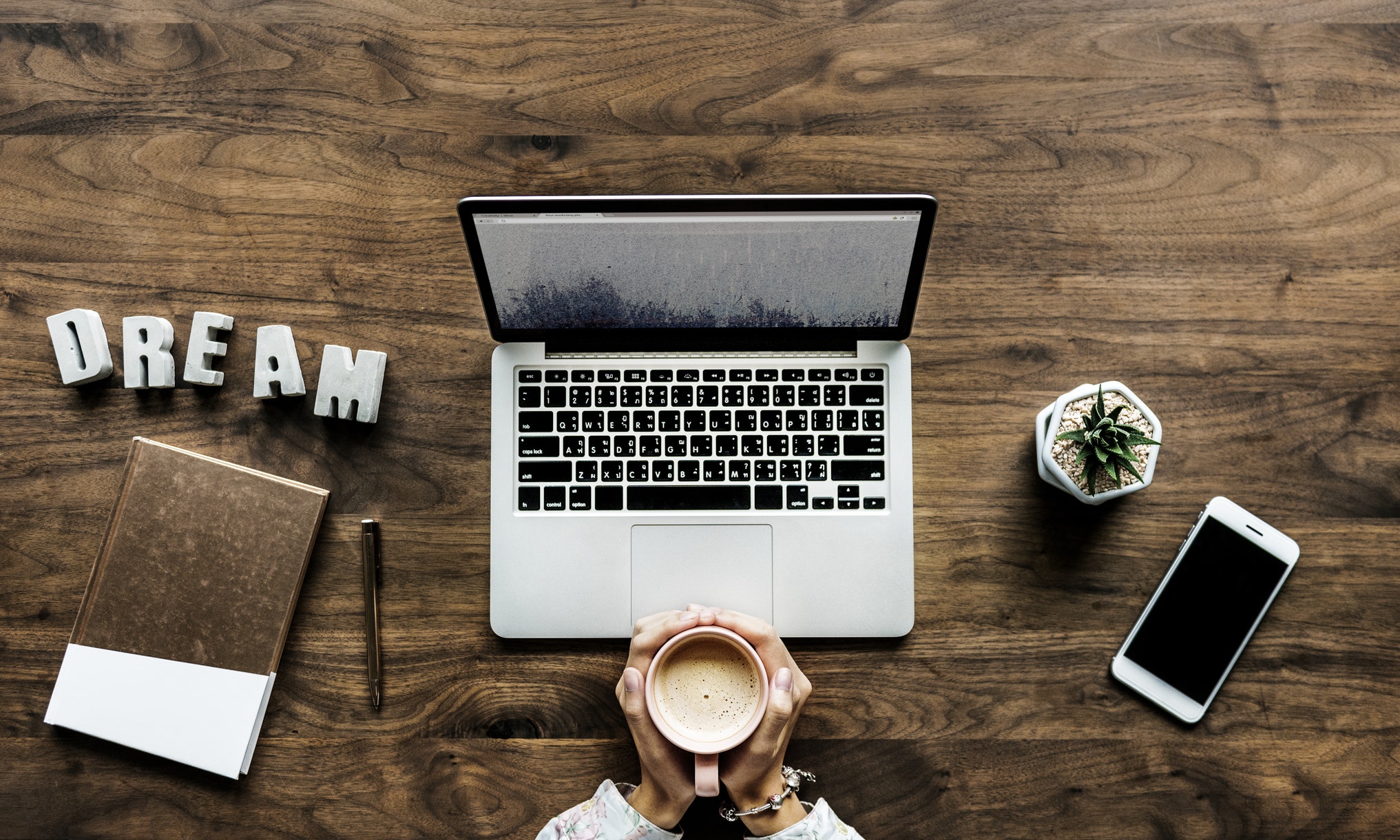 What is the power in a dream and how do you feel we can harness it?
I didn't know how important it was until I wrote that piece. Because as a child, as I say in the piece, I didn't really think I had any dreams. I didn't know what or who I was going to be. It wasn't until I was here in Seattle, and I've been here 18 years now, that I knew how much I loved the Arts. I knew then that I wanted to run an organization where I could help the black voice be heard. It actually happened then and I thought, "Okay, what's the next dream?" So the dream is never-ending. Once you accomplish one, you keep building on it and that's what keeps us alive and what keeps us thriving. It doesn't ever have to stop.
One of the biggest treats I ever had as a storyteller was going to Rwanda and working with women over there, many of whom had been raped and/or mutilated. I performed "American Dream" where it clicked for these women that I was not only telling myself to dream, but I was telling them they could dream. For what they had been through, it was a revelation because nobody had ever told these women that they could dream. No matter where you are or what you are doing, you can dream of something and work towards that dream.
Sometimes people think you're a failure if your dreams don't come true. No! The best part of life is adapting to change. So if your dreams or circumstances shift, shift with it. You might get back on track or you might continue on in a different way, but don't ever stop dreaming no matter what that is for you. Try to hold onto it, because it's so important for your sanity and for your place in this world.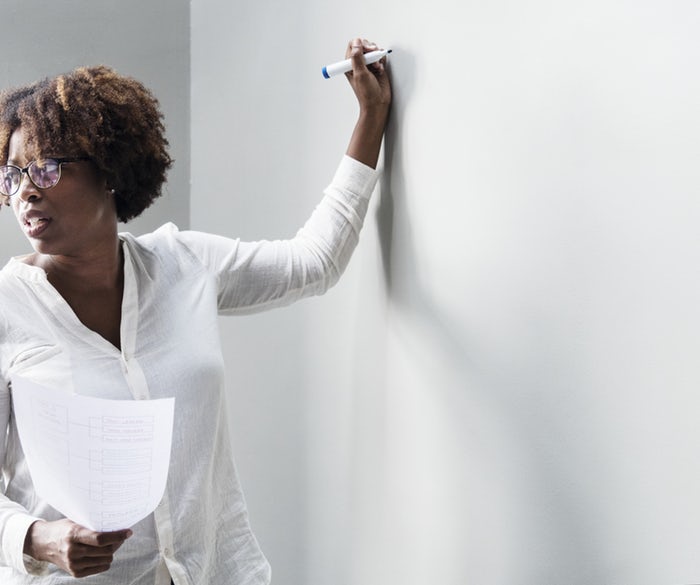 Storytelling is a special skill set and responsibility. When did you know or realize it was your calling?
When my therapist told me it was the only time I lit up. It's funny because we are sitting across from Seattle University and it was there in a class I was taking for my Masters in Humanities and Fine Arts (MFHA) and Arts Leadership that the President of the University came in and started talking about time. Not time as in a clock, time as in what you need to be doing in your life and not waiting for someone else to be doing the work you were put on this earth to do.
It was in that class that I wrote my first solo piece, " Plight: I Am My Brother's Keeper." What I figured out from his talk was that I can't wait for someone body else to tell the stories that I know and I have in my heart because they can't tell them like me. And if I am going to be part of the solution in helping to change the world and how people see things, I can't sit on the sidelines, I have to tell my stories. So that first story was about the plight of black men in regards to drugs, incarceration, and black men as targets, but in my story, I spoke about my cousin who was killed, that most thought of as that guy on the news who was found in the trunk of a car,  but when I think of him, I think him at Christmas, him with his daughter, he and I playing as kids when were growing up.
That was the beginning of it and being in the MFHA program, people would always compliment me on my ability to speak, so classmates would compete to get me on their team and that made me start thinking about how I could use this gift I had. A combination of all those moments brought me to where I am today. How it comes out just depends. Sometimes it's poetry, sometimes it's a play, sometimes it's a song. The best thing about being an independent artist is that you can do it your way. I just self-published my first book! I had no idea I wanted to do that, it wasn't on my radar.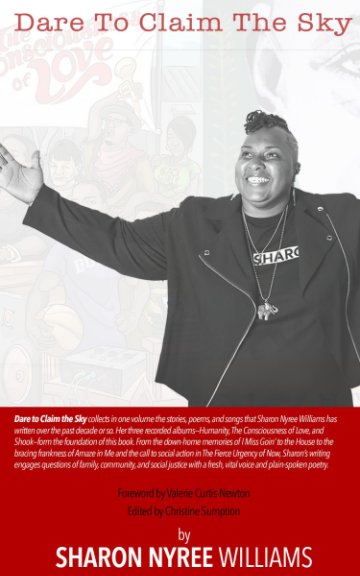 Let's talk more about your book. What is it about and where did your inspiration come from? 
It's called Dare to Claim the Sky and it is based on Maya Angelou's poem Caged Bird. It's an anthology of my work, so it's my "Humanity" album, my "Consciousness of Love" album, the upcoming "Shook" album. So it's really a hodgepodge of everything from homelessness and America's homelessness issue, the plight of black men, family situations, depression, my cousin with autism, and how this world has shaken me up and how I can no longer hold back in speaking my truth about these situations that impact me as a black person and how my relationship with my family and work play into that.
So the book is about my journey. It is an evolution of my strength and power. With each piece that I write, I gain more confidence and tell more difficult stories, I gain more strength to feed my soul. When I listen to my previous albums, I can recall exactly what I was going through at that time. But that is the power of art.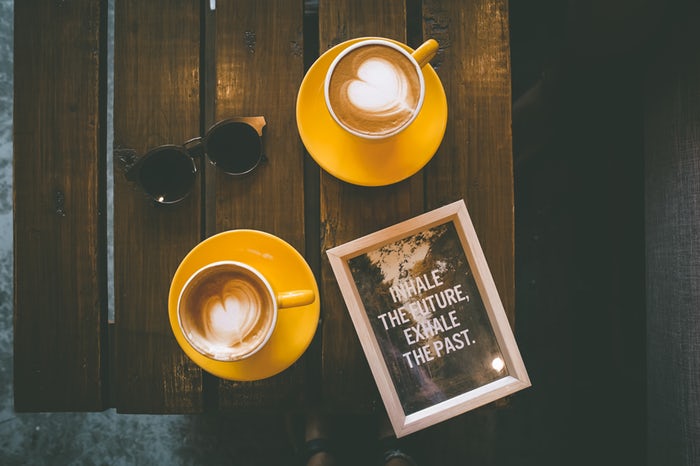 Given that you carry a lot of stories, how important is self-care and how do you indulge in it?
After I shared the story about my cousin who was killed, people who I had spoken to before, but maybe only a surface level, sat down with me and opened up about their loved one who had been killed and shared more personal, in-depth stories. I had to figure out hold these stories without having them weigh me down. As a writer, I had to learn how to protect myself emotionally and let all of it go. It is such an important position to be in and I am humbled by it.
After all, people just want to be able to relate to each other and that is why storytelling is so important. How different is our world when we know we have something in common with someone else and how does that help us be better neighbors to one another? We may not have gone on the same path, but we cross some of the same hurdles in different ways. Sometimes we need to hear these stories to realize how much we have in common because we are all connected.
Self-care is being able to acknowledge when you need that moment. I take a day off after every major event to make sure that I am centered. I never used to take days off, but now I recognize I need that time to just be and do something for myself. I also have Team Sharon, made up of mentors, supporters, my family, friends, and the community and there are people within that group who check in on me.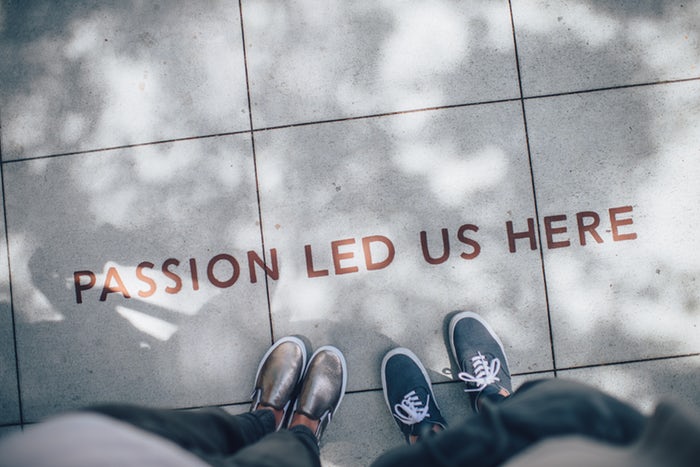 As a transplant from North Carolina, did you feel there was a black community you could connect to when you moved here?
No. Let me explain. I grew up in North Carolina and went to Delaware State which is a Historically Black College or University (HBCU). In North Carolina, I was born into a black community, I had a black church, and was around black people all the time. Then I went to Delaware State and again I was around a lot of black people. When I moved to Seattle, my first six friends were of Asian descent and my family would always ask me if I had any black friends. I did what every black woman does when she moves to a new place - I found a hairdresser and made connections that way, but still didn't feel like I was part of the community.
Then I found Langston Hughes Performing  Arts Institute and I felt like I was home. In Seattle there is a black community, but you have to seek it out and want it and I found it. It took years to build it. Seattle is the place to share stories because there are so many people from all over the world. I'll return to North Carolina when my stories take me back there.
Sharon will be performing: "Dare to Claim the Sky" at Nights at the Neptune on Thursday, July 12.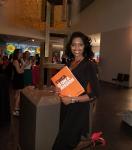 Salma Siddick is the Social Media & Content Manager at YWCA Seattle | King | Snohomish. An immigrant from Zimbabwe, Salma has lived, worked, and attended school on three continents.
We share the stories of our program participants, programs, and staff, as well as news about the agency and what's happening in our King and Snohomish community.
Featured Image