We often refer to little known facts as trivia. However, sometimes these facts are unknown simply because they've been ignored culturally, not because they actually are trivial. Here is a roundup of some underappreciated accomplishments by women throughout history and in our present day.
There's a tapestried history out there filled with women at the helm of change. This patchwork of lively, groundbreaking, and relevant stories has often been overlooked in our culture's recounting of how we got to where we are. We have real-life superwomen among us, among our ancestors, our peers, and among those laying the foundation for the future. They are everywhere. Here are a few.
Trailblazers
Did you know that the first two Black employees at Boeing were women? In 1942, Florise Spearman and Dorothy West Williams were hired in the wake of many young male employees leaving to serve the country during World War II. These women picked up where they left off, Spearman as a stenographer and West Williams as a sheet metal worker assembling airplanes. West Williams was the first black production worker at Boeing and a union member of Local 751. Many have since followed the trail they blazed with over half of Boeing's wartime workers being women, and 10% of those women being Black.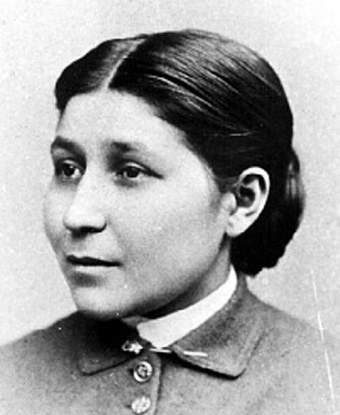 Another pioneer spurred by injustice, when Susan La Flesche was a little girl on the Omaha reservation, she saw a white physician refuse the medical needs of a Native American woman. Witnessing this moved La Flesche to become a physician. In 1889, at the age of 24, La Flesche became the first Native American woman to earn a medical degree in the United States.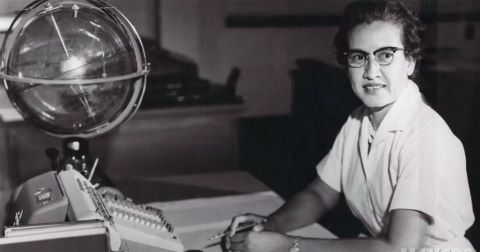 Katherine Coleman Goble Johnson, born in 1918 to a teacher and a farmer in West Virginia, graduated high school at the age of 14 and headed to West Virginia State, graduating at the age of 18. Overcoming a ladder of racial struggle during her education, including being one of three Black students (and the only woman) selected to be the first to integrate the graduate program at West Virginia University in Morgantown, West Virginia, Johnson eventually played a critical part in the success of NASA's first crewed spaceflights. Her work ranged from calculating trajectories to the beginning of plans for a mission to Mars. In 2015, President Barack Obama awarded Johnson the Presidential Medal of Freedom. In 2019, one year before her death at the age of 101, she was awarded the Congressional Gold Medal. 
Carolyn Downs joined the Seattle Chapter of the Black Panther Party in 1971 at the age of 19, where she worked tirelessly in all of the chapter's survival programs for the following six years. Downs' compassion and organizational skills led her to raise funds for and collect data on the dire need for medical services for the community after Seattle Central District's free clinic, a clinic that primarily served Seattle's Black community, closed. Downs' work ended only when she lost her life due to medical issues, just as the freestanding clinic she'd fought for was opening. Today, the Carolyn Downs Family Medical Center continues the legacy of providing services in the Central District.
Warriors for Gender Equity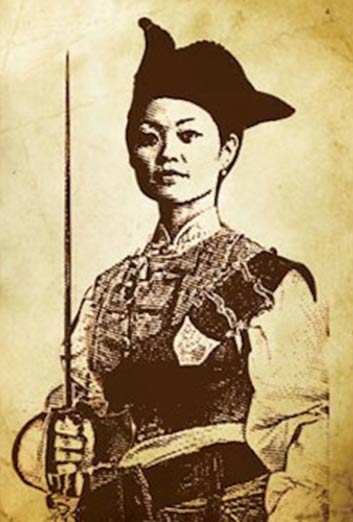 Ching Shih, born in 1775 in the Guangdong province of China, worked as a prostitute until a powerful pirate noticed her and took her as his wife. Not to be possessed, Ching Shih built a relationship with him, learned his plundering ways, and fought beside him, eventually taking over his fleet, profits, and business after his death. Shih created a strict manner of conduct among the pirates, from the inventory of loot to the fair treatment of captured prisoners, particularly women prisoners. 
Stormé DeLaverie is the too-often forgotten force behind the Stonewall Uprising that laid the groundwork for the gay liberation movement. DeLarvarie, bullied and often unaccepted as a child, found her place in entertainment as a gay civil rights icon and entertainer. DeLarvarie referred to the word "riot" as a misnomer in the Stonewall incident, believing it was instead a rebellion and an uprising in the name of gay rights and gender equality.
Putting Women's Voices Back in the Story
Meet a different kind of Bond Girl. Did you know that the first James Bond producer Harry Saltzman enlisted the help of his secretary Johanna Harwood on 1962's "Dr. No," 1963's "From Russia with Love," and 1965's "Goldfinger?" The male-saturated Bond franchise has not had another woman writer involved since then. Until now.
The forthcoming Bond film, "No Time to Die," features the London-born Lashana Lynch, an actor of African-Jamaican descent, as the new 00 agent. Furthermore, when writer, producer, and actor Phoebe Waller-Bridge joined the production, she became the first woman writer in the Bond franchise since Harwood's contribution five and a half decades ago. 
Standing Up For Change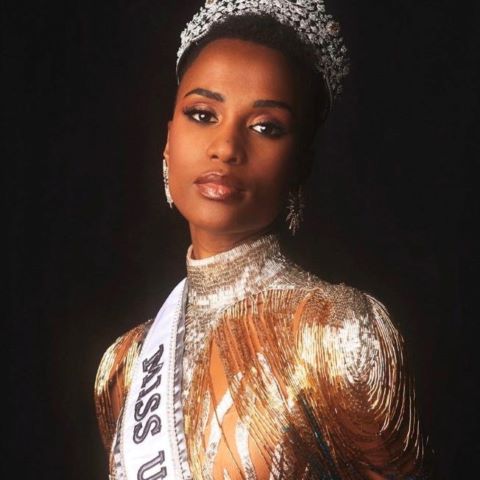 Did you know that South American model Zozibini Tunzi, who was crowned Miss Universe in 2019 after being crowned Miss South Africa that same year, is also a passionate activist against gender-based violence? She speaks about her realization that femicide and gender-based violence are universal struggles, referring to the Me Too and Time's Up movement with fellow South African Trevor Noah.
Bonus fact: 2019 marks the first year that the winners of all four United States-based pageants were Black. In addition to Tunzi's win, Nia Franklin took Miss America, Kaliegh Garris took Miss Teen USA, and Cheslie Kryst took Miss USA.
When asked what the most important thing is that we should teach young girls today, Tunzi replied, "…Leadership…It's something that has been lacking in young girls and women for a very long time, not because we don't want to, but because of what society has labelled women to be."
An example of a young woman responding to the call of leadership, 18-year-old Jamie Margolin is a climate change activist and co-executive director of Zero Hour, a Seattle-based climate action organization. Named one of People Magazine's 25 Women Changing the World at the age of 16, Margolin, who identifies as Jewish and Latinx, is an inspirational role model for the young women of those communities and beyond.
---
To help support the future generations of change making women, girls, and nonbinary folks, support YWCA through making a donation, attending our upcoming Seattle Luncheon, advocating for policies that benefit our community, or volunteering your time with one of our programs.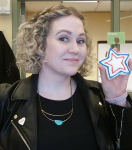 Annalee Schafranek is the Marketing & Editorial Director at YWCA. She contributes agency news, press releases, and media coverage to the website. Annalee's educational and professional experience has always focused on the place where gender equity and media meet.
We share the stories of our program participants, programs, and staff, as well as news about the agency and what's happening in our King and Snohomish community.
Featured Image