YWCA has a long history of serving the women and girls of our region, and nowhere else is the history more felt than at our Seneca building, YWCA's Seattle headquarters since 1914. Read on to learn more, as well as how you can help preserve YWCA for future generations.
BUILDING A FLAGSHIP IN SEATTLE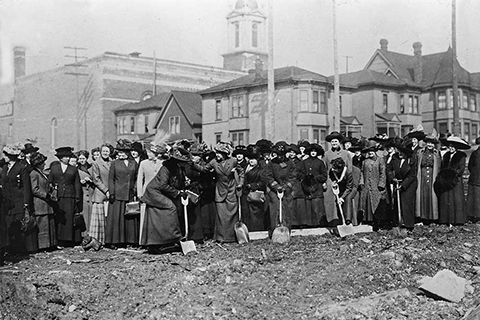 YWCA members breaking ground on a new headquarters at Fifth and Seneca, 1913

In the early 1900's, the women of YWCA undertook an ambitious fundraising drive by canvassing downtown businesses and working women for contributions. Their "Buy-a Brick" campaign - selling individual bricks for a dollar – sold all 93,000 bricks required to clad the new building.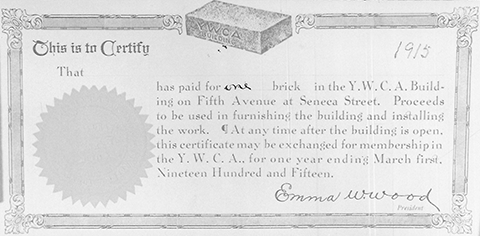 When construction was completed in 1914, it was the largest and most ambitious YWCA branch outside of New York. The Beaux-Arts Italian Renaissance building was designed by Edouard Frere Champney with hotel accommodations for 180 guests, a public tea room, two private dining rooms, a chapel, a theater, a two-story gymnasium, a basement-level swimming pool, and a rooftop tennis court.
KEEPING PACE WITH COMMUNITY NEEDS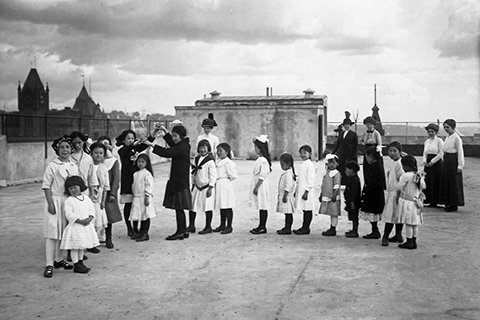 Playtime on the roof of Seneca, ca 1920s
By 1921, the Seneca building was used annually by 22,000 persons. On average, 1,000 girls were housed there each month, and 126,305 meals were served annually. The Seattle YWCA branch alone has 5,000 members.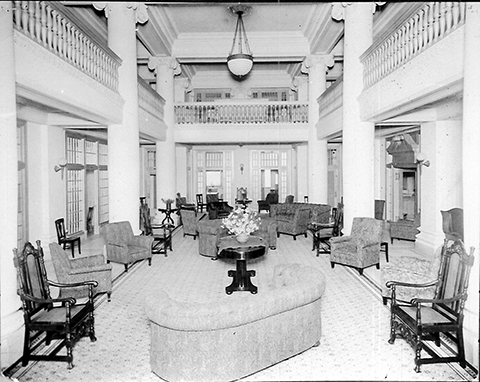 During World War I, YWCA was one of the few social service agencies that provided assistance and programs to all persons regardless of race. In World War II, YWCA created a 24-hour-a-day activity schedule in response to the large numbers of single women who came to Puget Sound to work in war industries, filling jobs traditionally held by men who were in the armed forces. The Seattle YWCA provided recreational opportunities at all hours of the day and night, which benefited women who worked night or graveyard shifts. In 1940, the Seattle YWCA was one of the six agencies that organized United Service Organizations (USO) programs, providing numerous USO events throughout the war.
 
RENOVATED AND REDEDICATED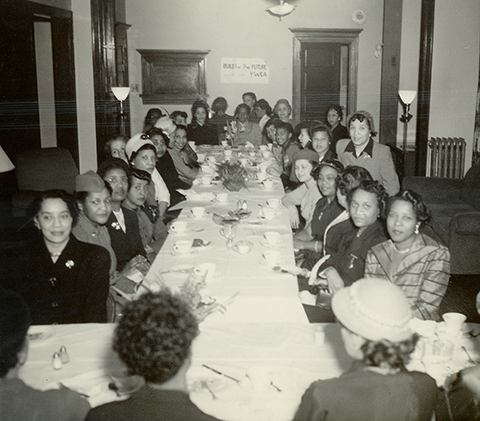 YWCA launched a capital campaign in 1950 to fund renovations of Seneca and a new home for the Phillis Wheatley Branch. Campaign materials highlighted a widening gap between community need and the number of women YW could serve. In 1950, YWCA served more than 36,000 girls and women at the downtown location, plus an additional 17,000 in the Central Area.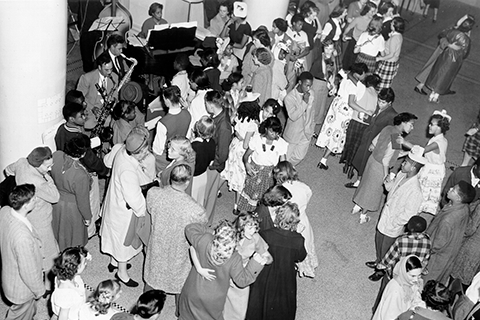 After a successful fundraising campaign, renovations on Seneca started in 1951 and the building was re-dedicated in 1954.
Understanding that the only way to eliminate racism and empower women was to address the root causes of injustice, YWCA continues to advocate at the city, county, state, and federal level. As YWCA began to acquire and build additional perm anent housing units for low-income women and families in the 1980s and 90s, the organization committed to fair housing practices that reject discrimination based on race and other factors.
For the next two decades, YWCA opened regional service centers in Renton and Everett, Opportunity Place in downtown Seattle, YWCA Family Village in Redmond, and Greenbridge Learning Center in White Center. Each new facility reflected the growing needs of the community and the shift in the diversity of the region. Culturally appropriate employment, counseling and family services were offered including programs to support girls of color as the next generation of successful women leaders.
 
PRESERVE YWCA'S FUTURE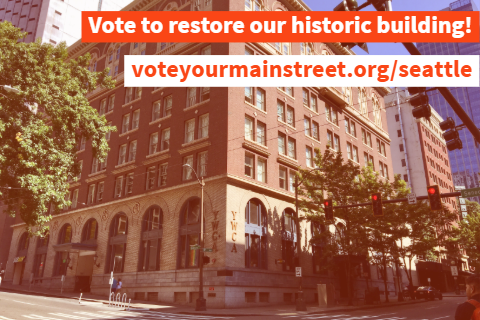 You can help us preserve our Seneca headquarters and update the building to match the high quality services clients experience every day. Visit voteyourmainstreet.org/seattle and vote for YWCA every day until October 29.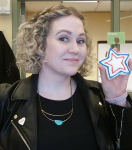 Annalee Schafranek is the Marketing & Editorial Director at YWCA. She contributes agency news, press releases, and media coverage to the website. Annalee's educational and professional experience has always focused on the place where gender equity and media meet.
We share the stories of our clients, programs, and staff, as well as news about the agency and what's happening in our King and Snohomish community.
Featured Image