YWCA held our second virtual Luncheon on September 14 with over 1,200 supporters in attendance. Thank you for coming together to reclaim our power and help us raise over $1 million in support of women and families in our region.
At our 2021 Virtual Inspire Luncheon: Reclaiming Our Power, we raised over $1.2 million to support YWCA Seattle | King | Snohomish programs. Over 1,200 community members tuned in for the live program which featured co-hosts Angela Poe Russell (KING 5) and Roberta Romero (YW Board & Peer Washington).
We were lucky enough to enjoy a performance from Nic Masangkay, and watch a Q&A with our keynote speaker, Stacey Abrams.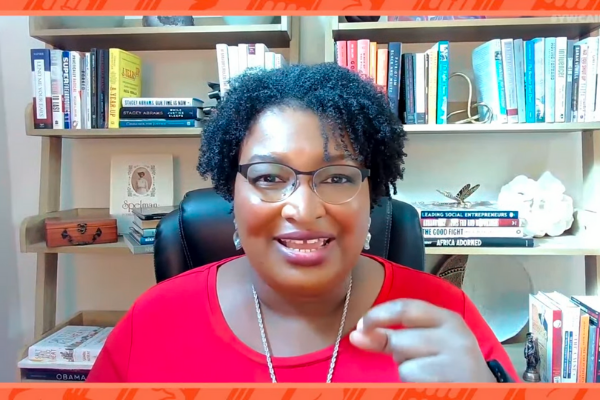 "My power is seated in my responsibility to be not only who I am but to create space for others to be who they are. My power is grounded in my ability to be wholly who I am. To know I'm enough. I can always be better. But I am enough right now. And that most of all I'm creating space for others to dream about what they can be."
The event also featured remarks from our Chief Executive Officer, Maria Chavez-Wilcox.
"YWCA meets women at every age and stage and delivers high quality services to support them through these new beginnings."
Additionally, we were lucky enough to hear from YWCA's CareerWork$ Ready program graduate, Qiutrina Miller.
"The shine that I felt, the time that I was given, the reassurance and the confidence that was put back inside of me, I've seen [YWCA] do it to every last single person, every last single day, the whole day through."
---
Sign up for YWCA's monthly newsletter, Onwards, to make sure you hear about our upcoming news and events.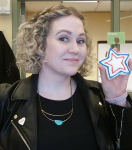 Annalee Schafranek is the Marketing & Editorial Director at YWCA. She contributes agency news, press releases, and media coverage to the website. Annalee's educational and professional experience has always focused on the place where gender equity and media meet.
We share the stories of our program participants, programs, and staff, as well as news about the agency and what's happening in our King and Snohomish community.
Featured Image