YWCA's volunteers were ALL IN for this year's Luncheons. From the centerpiece party to the day-of details, our volunteers made both events a huge success and supported the women and families served by YWCA.
THANK YOU!
To all the volunteers who made the 2019 Inspire Luncheons possible, thank you. It is with your time and support that we could make this event a success. YWCA relies on this annual giving event to run programs that reach over 11,000 people each year.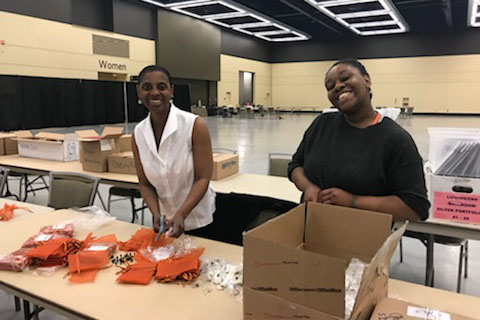 At the centerpiece party, our volunteers handmade over 200 gift baskets to be used as centerpieces for the King County Luncheon. Bartell Drugs provided health and wellness items to go in the baskets such as shampoo, conditioner, deodorant, oral hygiene products, tampons, socks, and beauty products. The baskets will be distributed to YWCA women and families in King and Snohomish Counties.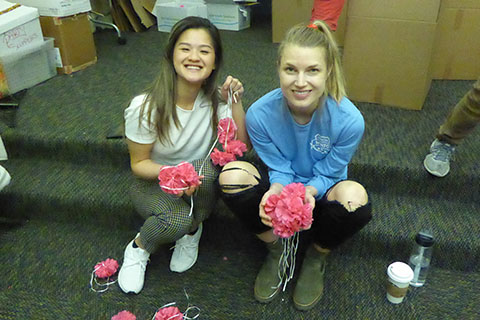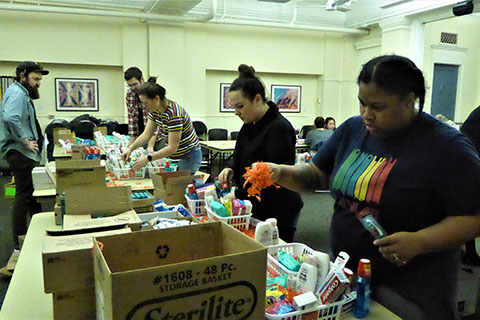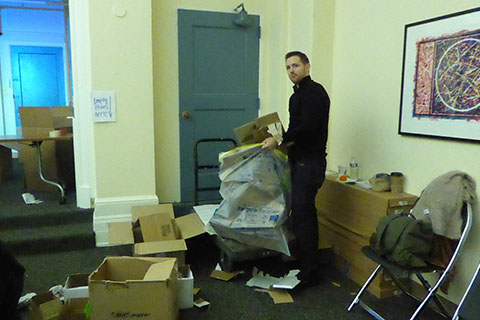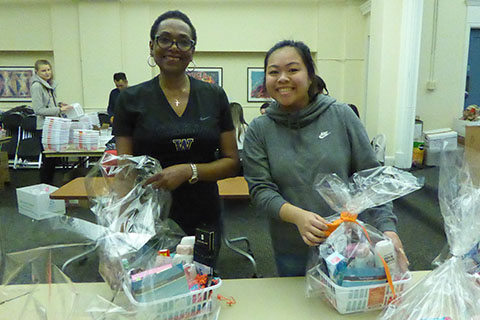 The day before the Seattle Luncheon, 20 YWCA volunteers gathered at the Washington State Convention Center to help set-up the dining area. To create the beautiful dining space, volunteers set the table materials by fluffing and placing the centerpieces, as well as setting out table runners, pens, programs, and pledge cards.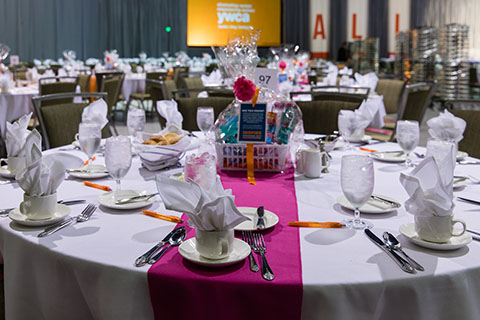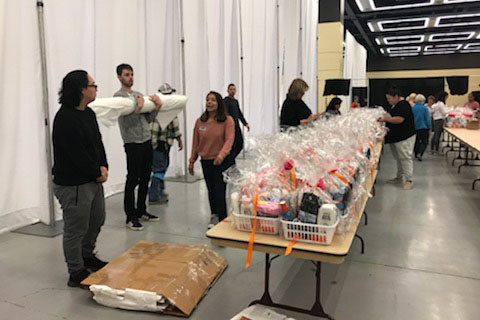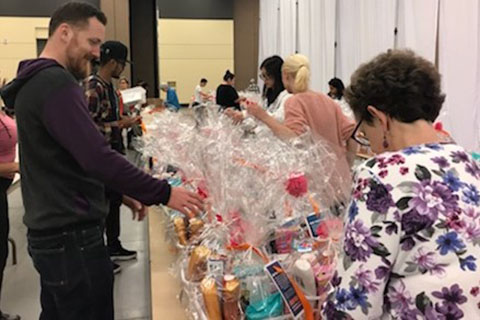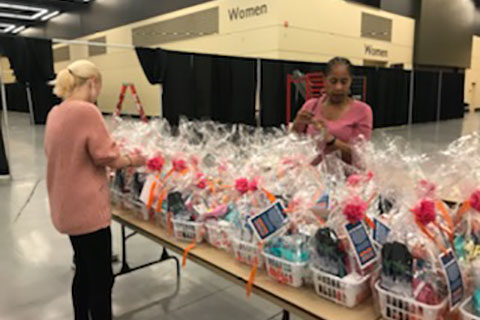 Volunteer Services would like to give a sincere thank you to our volunteers and everyone who helped to put this event together. We raised over one million dollars for women at the King and Snohomish County Luncheons.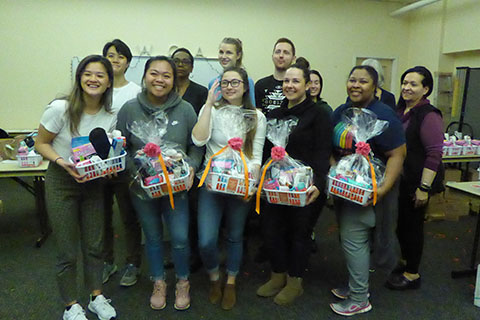 Loved the luncheon? Find out how to get more involved with YWCA Seattle | King | Snohomish as a volunteer. Visit ywcaworks.org/volunteer to sign up for a volunteer orientation today!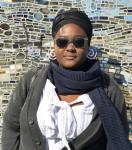 Kendyl Hardy is the Volunteer Services Coordinator at YWCA Seattle | King | Snohomish. As an avid volunteer herself, Kendyl finds volunteering is a way to grow personally and as a community. Kendyl graduated with a degree in Public Relations with a concentration in nonprofit management. Throughout her college career, she worked to highlight the importance of civic service to sustain society and feature dialogue about issues affecting our communities.
We share the stories of our program participants, programs, and staff, as well as news about the agency and what's happening in our King and Snohomish community.
Featured Image