Olympic gold medalist Dominique Dawes is a trailblazing inspiration to generations of Black athletes and the featured speaker of YWCA's upcoming event, Winning Within: Resilience, Mental Health & the Next Generation.
Dawes is famous for her gymnastic accomplishments, particularly as a member of the gold medal-winning "Magnificent Seven" team at the 1996 Summer Olympics in Atlanta. There, she became the first Black woman of any nationality to win an Olympic gold in gymnastics.
 
She's been setting records ever since her first Olympic appearance in 1992 where she also became the first African-American woman to win an individual event medal in gymnastics with a bronze for her floor routine.
A Legacy of youth development
Even after her retirement from professional gymnastics, Dawes has continued inspiring young people, serving as the youngest president of the Women's Sports Federation in history from 2004–2006, and as co-chair of the President's Council on Fitness, Sports and Nutrition after she was appointed by President Barack Obama.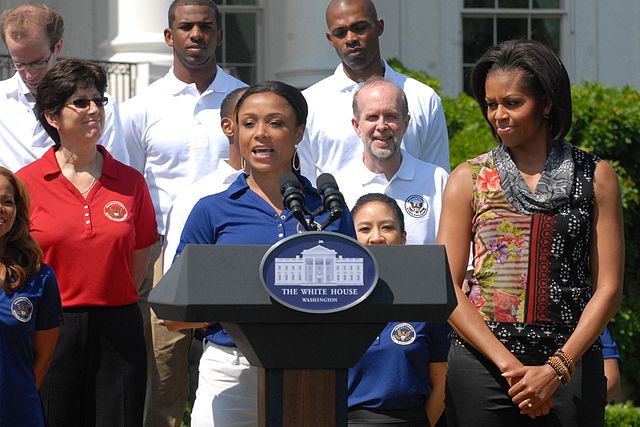 Today, Dawes leads the Dominique Dawes Gymnastics Academy, a supportive gymnasium with the mission to empower a new generation with self-confidence. Dominique says:
"I couldn't be more proud to build a community to empower and positively encourage today's generation of gymnasts and beyond. Words leave a lasting impact on the self esteem of a young child, which is why it's beyond gold medals here at Dominique Dawes Gymnastics Academy. Every child that walks through our doors will know that they are valued."
Join the Conversation on May 24
On May 24 at YWCA's Winning Within, Dominique Dawes will be in conversation with Emmy award-winning journalist Jenna Hanchard to discuss her childhood as a top athlete, her experience navigating the world of elite athletics as a Black woman, and how she has dedicated her life to nurturing youth as founder of the Dominique Dawes Gymnastic Academy.
She will also be joined by local star athletes Tziarra King (Forward, OL Reign) and Amara Cunningham (Gymnast, University of Washington) for an intergenerational dialogue at the intersection of identity, social justice, wellness, and healing.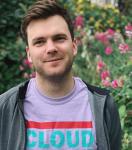 Eric Bronson is the Digital Advocacy and Engagement Manager at YWCA. He manages the Firesteel blog in addition to its social media streams and action initiatives. A graduate of Oberlin College, Eric focuses on the intersection of race and gender within the American political economy.
We share the stories of our program participants, programs, and staff, as well as news about the agency and what's happening in our King and Snohomish community.
Featured Image