For decades, Eye Eye and Brian Fountain have devoted their time and resources to bring critical vision care to low-income community members.
Vision is a gift many of us take for granted. Though some are lucky enough to wake up every day with 20/20 vision, others depend on visual aids – whether a pair of prescription glasses or contacts – to navigate their day-to-day lives. For those of us with imperfect vision, putting glasses on in the morning is simply another part of our daily routine, an automated integral part of our life, yet it's something we absolutely cannot fathom living without. Seeing clearly is not only optional; it's an utter necessity.
Barriers to Accessing Care
Around 16 million people in the US alone have problems with their vision, so it might be easy to assume getting glasses is a simple straightforward process. Visit an optometrist, get a prescription, order some frames – and done! Sadly, even in 2022, the gift of sight is one not afforded to everyone. For low-income, marginalized, and vulnerable community members, sight comes at a much greater price.
The average retail cost for a single pair of glasses can total $343, and that's without including the cost of an eye exam, which varies anywhere from $50 to $250. Apart from the financial obstacles to clear vision, there are physical, psychological, and emotional hardships that may prevent someone from arriving to an appointment, following up with their doctor, or even going to the office to pick up their glasses. Each additional step in the process is another opportunity for retraumatization.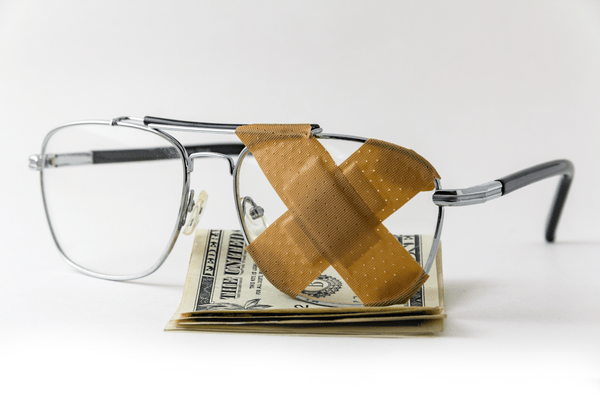 In Spring of 2022, YWCA honored Eye Eye Clinic and Fountain Optical, two of our healthcare partners who provide vision care to members of our communities most in need. Eye Eye and Fountain Optical go above and beyond the expected path to 20/20 vision because they realize just like prescription lenses, there is no one-size-fits-all plan for every Washingtonian.
Modeling Community Care
For over 40 years, Brian Fountain of Fountain Optical has operated his shop out of his own garage, filling eyeglass prescriptions free of charge for thousands of people. Reneé Wallace, YWCA's Lead Community Health Worker says, "He has provided the gift of sight to so many in our community who would otherwise go without eyeglasses."
For the last 20 years, Fountain has collaborated with Capitol Hill's Eye Eye clinic and optical shop to provide vision care access to even more people. Eye Eye performs vision exams covered by public health insurance and Fountain fills those prescriptions – all free of charge.
But Eye Eye doesn't just perform free vision exams; like Fountain, they work to provide authentic, community-building acts of service that extend beyond their office walls. Eye Eye provides an all-encompassing treatment approach, recognizing that financial limitations to 20/20 vision intersects with physical, emotional, and behavioral barriers that prohibit patients from accessing the care they require and deserve.
Trauma-Informed Care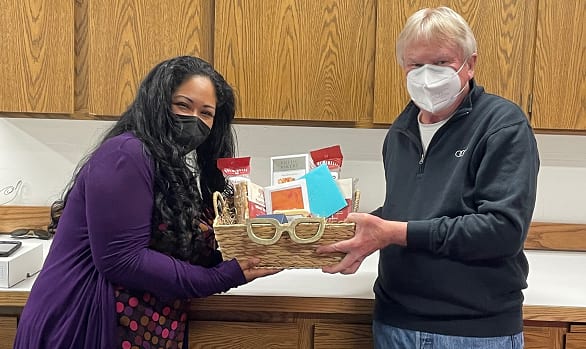 While some clinics may refuse to serve a patient after they miss an appointment, Eye Eye chooses to look beyond the surface of traditional care. They keep their doors open and understand patients may face possible hardships when trying to attend appointments. Eye Eye staff have even arranged eyewear deliveries to people experiencing barriers such as homelessness.
"Eye Eye sets the bar for what trauma-informed care looks like." - Reneé Wallace, YWCA's Lead Community Health Worker
Eye Eye and Brian Fountain represent the standard for community care that isn't limited to medical expertise, but one that incorporates a shared human experience. Through the practice of trauma-informed care, these healthcare providers acknowledge barriers to care that are both visible to the human eye and those that aren't immediately perceivable.
By recognizing the seen and unseen barriers each person may face, these providers are actively participating in harm reduction, refusing to compound the difficulties any person may be facing by denying or minimizing their access to care.
We are grateful for Eye Eye and Brian Fountain's commitment to empowering their patients and their community, and we celebrate them for their continued Washington-wide efforts!
Learn more about YWCA's Health Care Access program, and sign up for our newsletter to stay informed with YWCA's work.
Featured Image