Have you gotten your Democracy Vouchers in the mail yet? Now that we've had them for two elections, we decided to dive into how the vouchers have improved economic equity for BIPOC voters and the representation of those communities among candidates.
A History of Honest Elections
Democracy Vouchers are the result of grassroots advocacy, after the Honest Elections Seattle coalition fought to pass Initiative 122 (I-122) in 2015 with the goal of getting big money out of politics. Alongside Democracy Vouchers, the law limited the influence of big money actors and required greater transparency of financial holdings and personal conflicts of interest.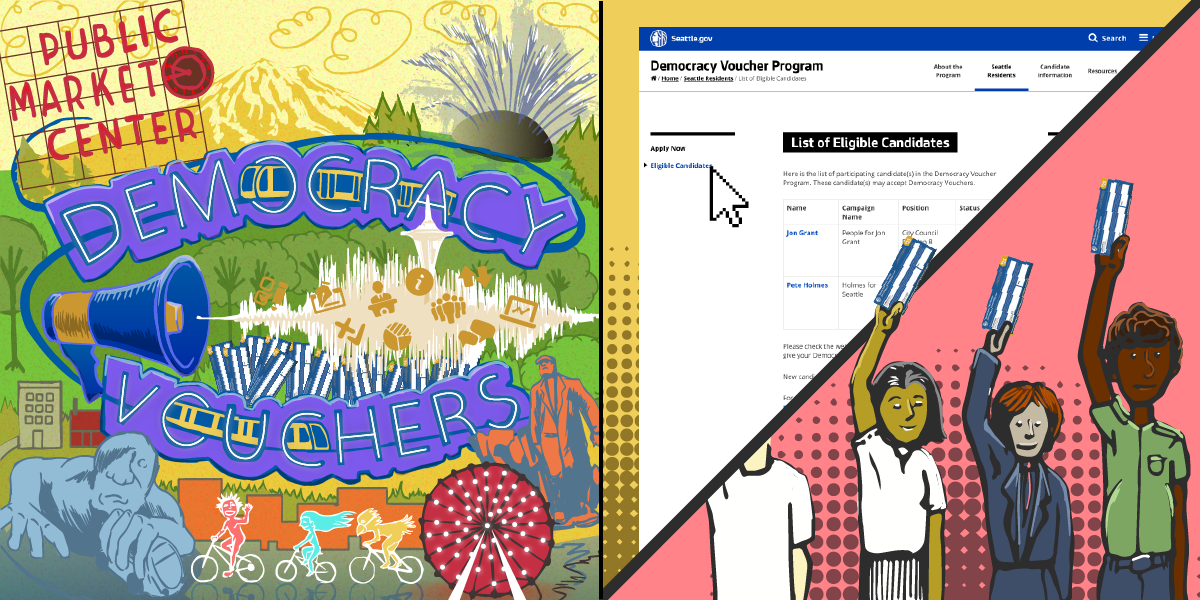 Note that I-122 did not set spending limits for those candidates who did not apply for the vouchers. Nor could it restrict the spending of outside money from "Independent Expenditure" campaigns, as those are protected by the same U.S. Supreme Court ruling in Citizens United v. FEC that gave rise to "Super PACs". 
Small Dollar Democracy
While Democracy Vouchers cannot prevent the expansion of money in politics by themselves alone, they have given a voice to those who did not already have the funds necessary to support their preferred candidate. Supporting candidates for city elections is now more economically accessible for everyday people. Families no longer have to choose between giving $25 to a candidate who they believe in, or spending that money on groceries.
This is especially true in the midst of a pandemic that has decimated household budgets, and where BIPOC women are the most likely to have lost their jobs over the past year due to COVID-19. By providing Democracy Vouchers, Seattle lets these women save their money for the necessities, while still having a voice in the local elections that will have major impacts on their lives such as in housing costs, health clinics, and police accountability. 
Diversifying candidate choices
Democracy Vouchers don't just reduce the barriers for average Seattleites, they also reduce them for the candidates who are running for office. Public funding for elections allows for candidates who don't have access to the traditional sources of money like big-dollar donors to still afford a serious, full-fledged campaign.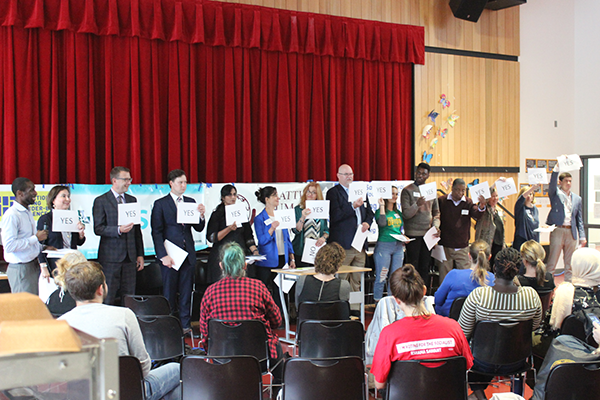 Compared to cash donors, Democracy Voucher users are more likely to be younger, racially diverse, and low-income, which are also the demographics of those most likely to support candidates from marginalized communities.  
Another way that Democracy Vouchers help diversify the candidate pool is by including immigrants. Since vouchers are available to all residents of Seattle, regardless of their registration status, it is inclusive of permanent resident immigrants. For candidates who represent the goals of immigrants in their platforms, this means they can receive financial support from their community, even from those who can't vote.
This doesn't just benefit immigrants though, as anyone who's had their right to vote stripped away while on community custody or parole can also participate in the voucher program.
Use your Democracy Vouchers Today
2021 is the first year that Seattleites will have the opportunity to use the $100 of Seattle's publicly-funded money to donate to a candidate for the Mayoral election. You can still use them for city council candidates as well, but now you have the option to use them for either or both.
If you're registered to vote, you should have received your vouchers in the mail already. If you're not registered, or can't register, you can fill out the application to receive yours. If you haven't gotten yours in the mail, or you accidentally recycled them, you can request replacements on the city's website, or even opt to always receive yours digitally at the online portal.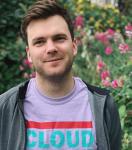 Eric Bronson is the Digital Advocacy and Engagement Manager at YWCA. He manages the Firesteel blog in addition to its social media streams and action initiatives. A graduate of Oberlin College, Eric focuses on the intersection of race and gender within the American political economy.
We tell the stories of those with lived experiences of racism and sexism and invite supporters to take concrete actions to correct the root causes of disparity in our communities.
Featured Image