Hours
Sunday
Closed
Monday
9:00 am-5:00 pm
Tuesday
9:00 am-5:00 pm
Wednesday
9:00 am-5:00 pm
Thursday
9:00 am-5:00 pm
Friday
9:00 am-5:00 pm
Saturday
Closed
Housing support for disabled adults and families facing homelessness in Snohomish County.
Shelter Plus Care responds to the need of a hard to reach population - homeless adults and families with disabilities - with permanent housing and long-term support services. This program is operated through the U.S. Department of Housing and Urban Development (HUD) and allows the YWCA to offer homeless individuals and their families a variety of housing choices, rental assistance and a range of supportive services provided by partner agencies.
Partner agencies include: Bridgeways, Catholic Community Services, Compass Health, DSHS - Developmental Disability Administration, Sea Mar Behavioral Health and Sunrise Services.
This program is closed until 1p.m. the first Tuesday of every month.
Eligibility & Enrollment
To be eligible, applicants must be experiencing literal homelessness and have a qualifying disability.
Applicants for Shelter Plus Care must be connected to the program through Snohomish County Coordinated Entry. Individuals and families can enroll in Coordinated Entry by contacting North Sound 211. Dial 211 or 800.223.8145. 
Direct applications will not be accepted.
Related Events
Learn how to get started as a YWCA volunteer.
Henry M. Jackson Conference Center @ Everett Community College
Image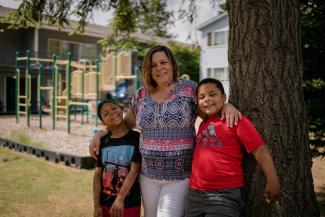 Join us for a community celebration of YWCA's Snohomish County programs, staff, and supporters!