Local artist Constanza Romero helps YWCA celebrate the women and girls across decades in advance of our anniversary Luncheons.
In celebration of our 20th and 30th anniversaries of Luncheons in Snohomish and King Counties respectively, YWCA is lucky to have collaborated with artist Constanza Romero for our event poster design.
Constanza is a Tony-nominated costume designer, producer, and artist. She serves as the literary executor of the estate of playwright August Wilson, her late husband. Constanza has served as a producer on two Broadway productions of August Wilson's plays, "Jitney" and "Fences," both winning Tony Awards for Best Revival.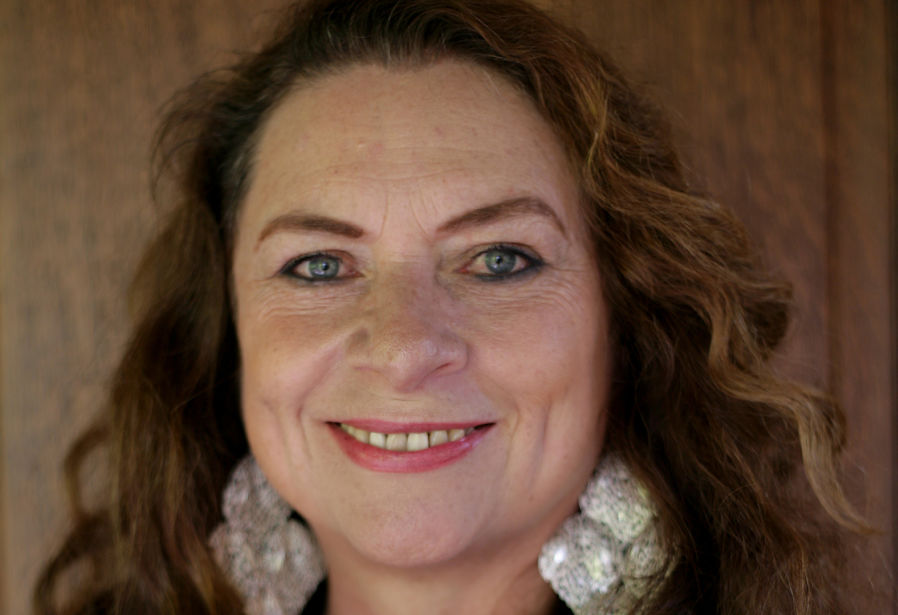 Her idea for the poster for this year's Luncheons, themed Women & Girls Across Decades, came from a pyramid diagram her daughter showed her of the "support that must be in place for an individual to prosper." Constanza began to think of two layers, adults and children, one layer sustaining the other. 
"The most important thing for us as women and mothers is that our children are flourishing and healthy," says the artist. Constanza was inspired by the fortitude of YWCA's clients, many of whom take on jobs, pursue job interviews, seek housing, and return to school so that their children will have a more stable and thriving future.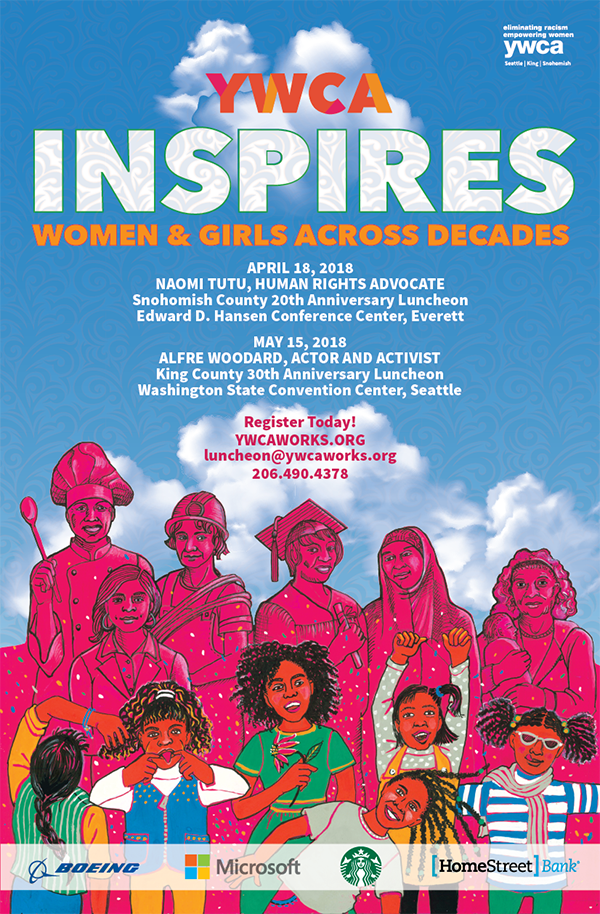 The front layer of the poster is painted in the vibrant YWCA brand colors, with some pen and ink drawing elements. The background is a big sky, making these women larger than life, and marks "the infinite nature of this pyramid, one generation sustaining the next across decades."
In creating the poster, Constanza was supported by her business partner and graphic designer, Sarah Schuyler. Sarah holds a Ph.D. in English with specialties in multiculturalism and postmodern theory.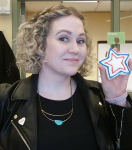 Annalee Schafranek is the Marketing & Editorial Director at YWCA. She contributes agency news, press releases, and media coverage to the website. Annalee's educational and professional experience has always focused on the place where gender equity and media meet.
We share the stories of our program participants, programs, and staff, as well as news about the agency and what's happening in our King and Snohomish community.
Featured Image