On Juneteenth of this year, our staff at the Pathways for Women YWCA location in Lynnwood unveiled a Little Free Library dedicated to race and social justice literature as well as uplifting Black women and girls as authors.
The purpose of this Little Free Library is to make free resources easily accessible for our community members.
While our education system is increasingly filled with teachers dedicated to incorporating race and social justice into their curriculum, the lack of perspectives and depth on issues like racism can perpetuate systemic and institutional inequities.
For example, many of us never learned about Juneteenth in school. Important moments in U.S. history like the Tulsa Massacre of 1921 or Katherine Johnson's work for NASA are glossed over, and are instead taught through pop culture like film and TV (for the examples above, in Watchmen and Hidden Figures).
For many, our understanding of race and social justice in the United States begins with watching the Roots miniseries and ends with learning about Martin Luther King, Jr. The Civil Rights Movement is framed as something that successfully completed, not ongoing work across generations.
These gaps in our education translate to us not learning from our history, which, as the adage goes, leaves us vulnerable to repeating history. 
That's why we made this library available for the community outside of our YWCA Pathways for Women location in Lynnwood. Not only does the content of this library help flesh out our country's history, we also prioritized Black women and girl authors, as they are the voices least often elevated, especially in classrooms.
"This will maybe start some courageous conversations over the traumas of racism," Kresha Green, regional director of the YWCA's Snohomish County housing services, said at the library's ribbon cutting.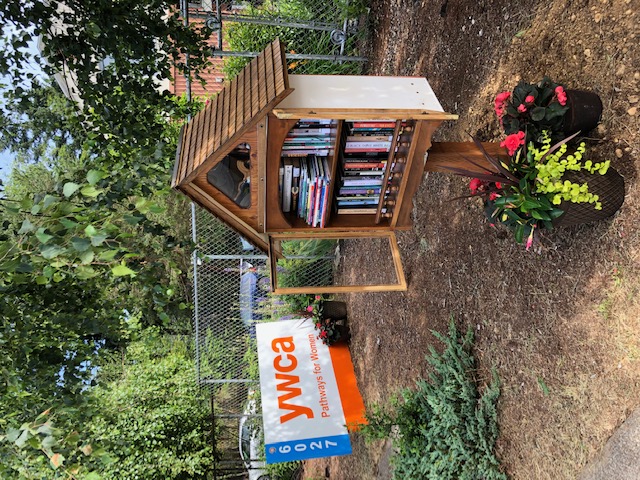 The idea of creating such a library was first raised in YWCA Race and Social Justice committee meetings about two years ago. Built by a now-retired YWCA staff member, the library includes books like Becoming by Michelle Obama, Paradise and Home by Toni Morrison, So You Want to Talk About Race by Ijeoma Oluo, The Sea is So Wide and My Boat is So Small by Marian Wright Edelman, and The New Jim Crow: Mass Incarceration in the Age of Colorblindness by Michelle Alexander.
In this time of social distancing, the Little Free Library is easy to access. Stop by and pick up a book today.
Don't live nearby? Check out this list of books by Black and African American women and girls.
Read more: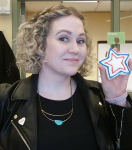 Annalee Schafranek is the Marketing & Editorial Director at YWCA. She contributes agency news, press releases, and media coverage to the website. Annalee's educational and professional experience has always focused on the place where gender equity and media meet.
We share the stories of our program participants, programs, and staff, as well as news about the agency and what's happening in our King and Snohomish community.
Featured Image