As YWCA embarks on our 130th year of service, we are doubling down on our mission to eliminate racism and empower women by addressing the lack of stable and affordable housing options through downstream program services and upstream advocacy work during this year's legislative session.
Current Realities 
Now more than ever, Washington women and families face unprecedented challenges in accessing safe, stable, affordable housing. The increases to Washington's minimum wage have not been enough to offset rising rent prices in our region. Some sobering facts:
To afford a typical one-bedroom apartment, minimum-wage workers in our state would need to work 72 hours each week – and this number stretches past 90 hours in King and Snohomish counties. 
An average renter in Snohomish County makes about $22 an hour but would need to make $33 to afford a one-bedroom and $39 to afford a two-bedroom. 
High rents are squeezing minimum wage workers, with many in our state paying more than 30% of their income on rent.
Clearly, this is an affordable housing crisis –and we need to do more.
Housing Inequality & Intersectionality 
At YWCA, we're dedicated to ensuring women in our community, and especially women of color, have the opportunity to build a safe, healthy, and stable life of their choosing. Like with so many issues, it's critical we approach housing and homelessness work through an intersectional lens because we know gender and race have huge implications when it comes to wage earning and homeownership. 
The burden of housing payments impacts people of color much more than our white neighbors. A recent study from Forbes shows that women of color are among the lowest-paid workers in rural areas, with rural Black and Hispanic women making just 56 cents for every dollar that rural white, non-Hispanic men make. Additionally, Homeownership among Black, Indigenous and people of color is lower at every income level than white homeownership, and renters are significantly more likely to be cost burdened than homeowners.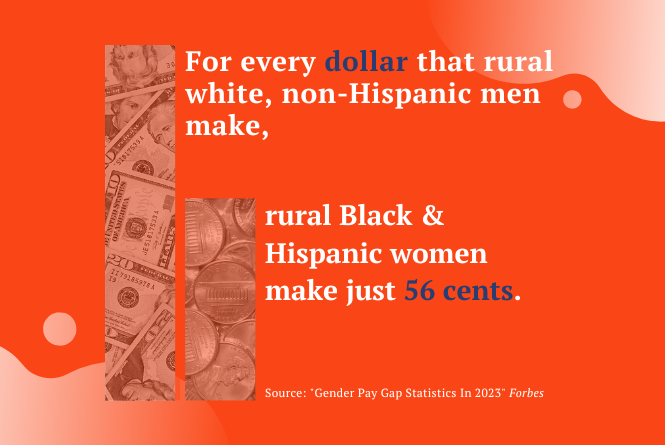 Because it's more difficult for women of color to access affordable housing, it's also more difficult to maintain stability. This lack of stability bleeds into so many other areas of life –  health, education, and overall quality of life. Here at YWCA, we believe that we cannot obtain gender justice without racial justice – and vice versa. That's why we as a community, county, and nation must look at all social issues through a lens of intersectionality. 
YWCA's Impact
YWCA is committed to leveraging our platform, experience, history, and resources to push for transformational change. Advancing equity means advancing solutions that dismantle both the root cause and everyday symptoms of systemic injustice, including housing. We are proud to own over 900 units of affordable housing and in 2021, we served over 4,700 people through our housing programs. Through high-quality and culturally-competent program services, we connect low-income women and families to emergency, transitional, and affordable housing with supportive wrap-around services to ensure everyone has what they need. 
Rooted in the voices of our program participants, we increase our impact at the legislative level by advocating for housing affordability and tenant rights policies so that all families in our region can access safe, stable and healthy homes. 
This year, we are primarily focused on balancing our regressive, upside-down tax code which causes our low-income neighbors to pay a disproportionate share of the tax burden and keeps people trapped in the cycle of poverty. That's why we are supporting House Bill 1437 and  Senate Bill 5486. These bills will apply a small 1% tax on intangible, excessive wealth above $250 million in the state. If passed, the projected $6.4B tax revenue could be used to fund critical community services and programs we all need including housing, schools, affordable health care, and childcare.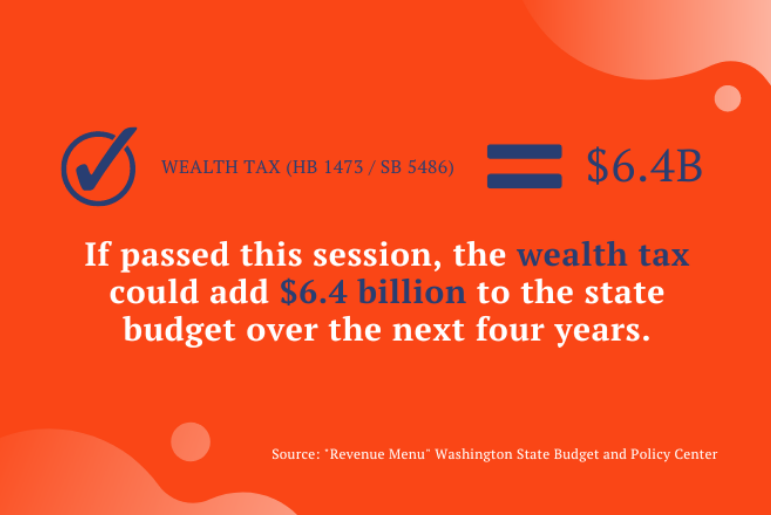 What's Next? 
The greatest measure of who we are is what we do to uplift all our women and girls at every stage of their lives. As a community, we cannot truly live our values until we work together to tackle the economic and housing injustices that make it harder for women – and BIPOC women, in particular — to thrive. 
We sat down with YWCA's Snohomish County Executive Director Mary Anne Dillon to talk about her hopes for the future. For Mary Anne, transformational change on these issues might take time, but is entirely possible through collective action. "We need to work together to address the impacts of redlining and other racist policies that continue to force people of color to do more with less. Inaction isn't an option, and we can't treat equity as a distant goal. The time to act is here and now."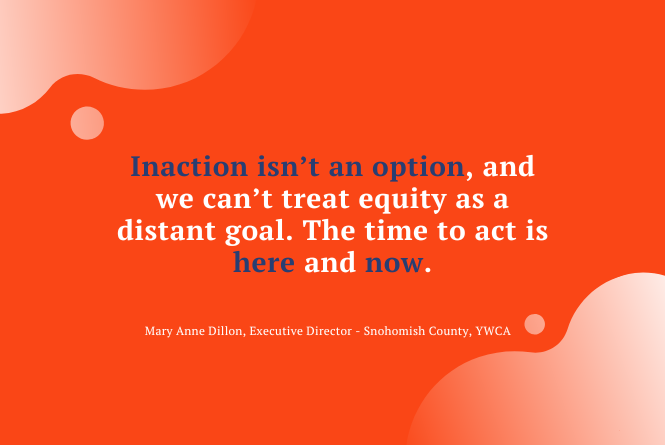 Sign up for our newsletter and stay up to date with our advocacy work and upcoming events.
We share the stories of our program participants, programs, and staff, as well as news about the agency and what's happening in our King and Snohomish community.
Featured Image