Building more houses isn't the only solution to bringing affordable housing to all – community building is required alongside it.
A National Housing Crisis
Americans are enduring a devastating and largely unaddressed national housing crisis. Currently, there is no county or state in the U.S. where someone working full time at minimum wage can afford a 2-bedroom rental unit at market rate. With skyrocketing costs and a lack of affordable housing, we risk seeing housing crises perpetuate every generation. But for an issue that impacts so many, insight and discourse into the complexity of housing remains at a standstill.
Anna Preyapongpisan, YWCA's Regional Director of Permanent Housing in King County, understands the importance of addressing this critical issue. With seven years at YWCA and five years as regional director under her belt, Anna's perspective gives us insight on what true affordable housing fully entails.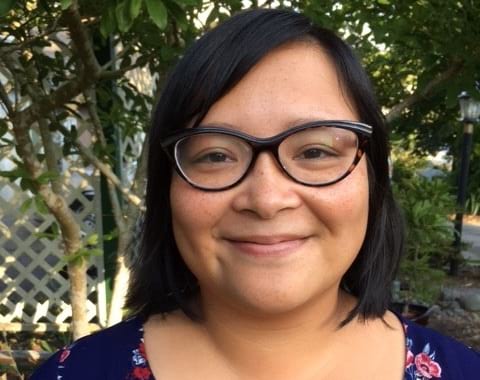 Anna began her career working as a housing advocate for a local, confidential emergency shelter for women fleeing domestic violence. She has since worked in supportive services, property management, and asset management with various affordable housing organizations, including a permanent supportive housing program in Pioneer Square and affordable housing in the Seattle Chinatown International District, prior to coming to the YWCA. In her line of work, an average day is never boring. "Each day has a lot of problem solving, a lot of meetings, collaboration and coordination with many different teams and departments […] supporting resident needs, fulfilling our contracts, keeping our units occupied and our properties maintained, as well as maintaining our relationships with community partners," Anna says.

At this, some may ask: Isn't that the goal – putting residents in houses, maintaining properties, and moving on from there?
This was something Anna herself questioned. Her perception has shifted over the years, bringing her to the ultimate realization that housing is not about a roof over your head, but about where that roof is within a community.
Community Building
"In the same way our lives and the barriers to housing are complex," Anna explains, "simply having a roof over your head is not the solution to housing for all." Many people mark permanent housing as the end goal, and once you reach it, you can go on living your life. But that's not always what successful housing looks like. "Here's how successful housing does work: it requires community building."
So what does community building look like, and why is it so integral to ensuring everyone has the housing they deserve? While discussing overcoming COVID-related housing challenges, Anna mentions some YWCA housing locations have 24-hour desk coverage they maintained even through the pandemic. This team acts as a first point of contact for residents and anyone walking through the door. "They represent immediate access to community support." Staff who are familiar with resources and services in their respective communities are brought on to provide residents with information, tools, and referrals at any time. This same staff can also provide de-escalation skills to support residents in crisis.
"We have such amazingly strong and committed staff, I feel so honored and fortunate to be able to work with a team like that."
While overseeing YWCA properties in Seattle, Bellevue, Issaquah, and Redmond, Anna also oversees programs involving permanent supportive housing – in other words, housing with supportive services where each tenant receives an advocate, like a life coach or case manager. "We address their goals, any barriers they may face, or direct them to any service they need to maintain stable housing. What kind of housing do they need? Where do they want to be? And what plan do we need to get them there?"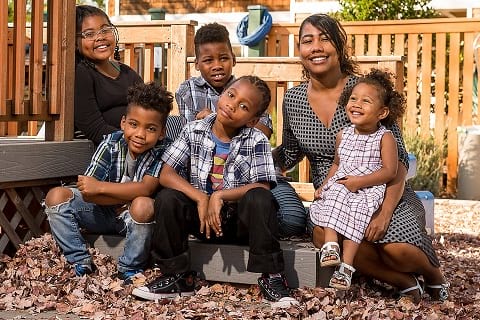 We cannot prescribe a simple band-aid solution to our nation's housing crises, but Anna helps us put the puzzle pieces together. Beyond the obvious fact that we need more housing – period –, Anna emphasizes that this housing must be accessible. "It needs to be in proximity to jobs, schools, and to transportation, and staffing should be reflective of those we are serving. Most importantly, to do this, we need to listen and learn and take lead from communities most impacted."
This also means putting residents and YWCA program participants at the forefront of discussions about the very issues affecting them. When it comes to public policy advocacy, Anna always works to ensure affected people have a platform so their voices and stories can be heard at hearings and events related to affordable housing.
Barriers to Affordable Housing and the Road Ahead
Barriers to affordable and successful housing aren't solely outside forces; sometimes they can come from within the housing system. Along with the racial and economic barriers that preclude access to housing for many, the process to access that housing is itself a barrier. For example, residents may have to prove that their income is not too low or too high or provide documentation that they are experiencing homelessness. "I feel that is putting the burden back on those we are serving, and these are residents who have experienced so many barriers along the way […]. We require a lot out of them and a lot of times, we are another part of that kind of system."
In recognizing the challenges that exist in the multiple facets of working towards affordable housing, it's here where a trauma-informed approach begins to take shape. This is also represented through Anna's YWCA-wide work, and it plays a major role in developing Race and Social Justice work plans as a YWCA-wide initiative. "These plans serve as our roadmap to ensure we are centering those furthest from equity and opportunity, especially African American women and girls."
As Anna and her team work to ease back into a pre-pandemic workflow of resident engagement and interaction, she sings nothing but praises for her time at YWCA, her peers, and the residents and communities she passionately serves. "I see my position here as a culmination of my experience in services in affordable housing. This is where I want to be. I knew it would challenge me and help me grow both professionally and personally, and it absolutely has." With the residents, communities and staff all working alongside her to address barriers to housing both within and without, she says, "I just feel amazingly privileged to be working with such a committed, strong, passionate group of people."
Learn more about Anna's work and the YWCA's affordable housing program at https://www.ywcaworks.org/housing, and follow us on Twitter, Facebook, and Instagram.
 
We share the stories of our program participants, programs, and staff, as well as news about the agency and what's happening in our King and Snohomish community.
Featured Image