While average wages have gone up in Washington State, retail workers are still put in the position of rescheduling their lives on short notice after bosses make last-minute changes to work schedules. "Simone" tells her story of long commutes and missed college classes due to bad scheduling practices, and how gaining a secure schedule changed her life for the better.
Washington State in recent years has been a national leader in raising the minimum wage for working people. Raising the minimum wage has meant greater stability for families, lower suicide rates, and increased purchasing by everyday people.
However, the rise in minimum wage has not been matched by an increase in the standards that employers are held to. For tens of thousands of retail and shift workers in Washington State, there is no guarantee that their bosses will give them their schedule in advance, or adhere to the hours set for their job. Without fair and transparent schedule setting, working moms often scramble to coordinate childcare for Monday after getting their schedule on Thursday. The disruption to and insecurity in their lives means working people struggle to care for family and make rent each month.
Insecure Schedules Put Women at Risk
Simone* experienced this kind of job instability when she worked at a Macy's location in western Washington. She worked in the clothing department, where they would be given their schedules only a week in advance. At the time, she was also going to college full-time and, despite giving her bosses the 10-week schedule for her classes, they would regularly schedule her for shifts during class.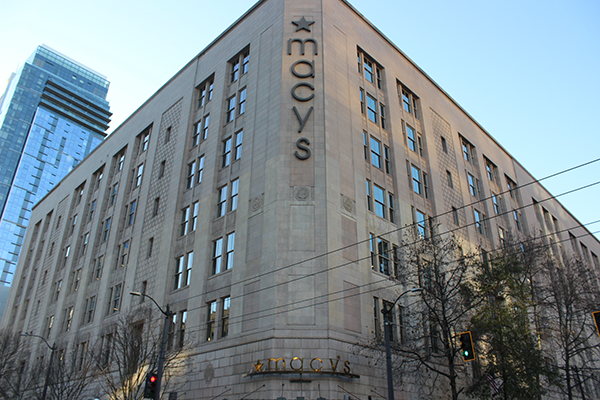 "I would look at the schedule and think 'Oh shoot I have class that day, how am I going to work that day?'" Simone told us. That would require her to call out from work. "I'm going to class, that's more important for my future." But bills would pile up because she wasn't getting her work hours by sticking to her school commitments, and when that would happen, "sometimes I would have to skip class because I needed to work."
To make ends meet, Simone started working nights so she could go to class during the day. This meant a very long day with a real slog of a commute. She started each day at 5 a.m., waking up to drive her car and park at the light rail station. "The light rail parking lot would get full at 6 a.m. so I had to get there earlier because I didn't want to walk home from the light rail that late at night because it wasn't safe." She would then have to go back home, get ready for her day, take a city bus to go back to the light rail station, go to school, and then go to work after school, take the light rail back, get her car from the light rail station and go home.
She traveled this commute for an entire year, before moving on to work at Starbucks in her final year at college.
Security with Flexibility
Starbucks had instituted a secure schedule policy for all its baristas in 2014. "Now, I was getting my schedule three weeks out, and three weeks is a good amount of time to change something." This also meant that Simone was able to work her shifts around her college classes. Importantly for Simone, the secure schedule policy at Starbucks meant she still had flexibility in her schedule, "we're able to swap shifts if we need to, use paid time off hours if we need to do that."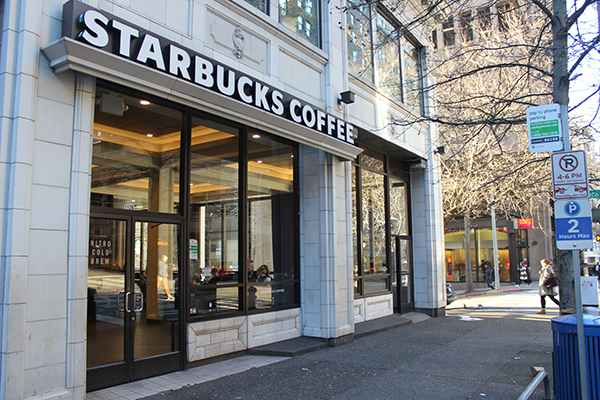 When asked who she thought would benefit from secure scheduling legislation, Simone answered, "Moms, trying to feed their kids. I know that was my mom, she worked her butt off as a single mom, every single day to put food on the table… and I know these people are doing the same thing.
"I just think that set scheduling is very important for students, parents, people who have daycare to plan, moms that have to pick up their kids, dads that have to pick up their kids. Whoever it is, they need that structure in order to live their lives without more stress."
Take Action for Secure Schedules
Want to support the rights of working women to a fair, secure schedule? Join Simone and YWCA by sending a message to your lawmakers right now in just 60 seconds:
*Name changed to protect the privacy of the storyteller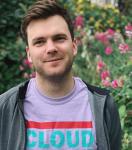 Eric Bronson is the Digital Advocacy and Engagement Manager at YWCA. He manages the Firesteel blog in addition to its social media streams and action initiatives. A graduate of Oberlin College, Eric focuses on the intersection of race and gender within the American political economy.
We tell the stories of those with lived experiences of racism and sexism and invite supporters to take concrete actions to correct the root causes of disparity in our communities.
Featured Image