This month we're exploring how to practice strengths-based storytelling. Below we've compiled a reading list of articles, stories, and videos that provide good examples of strengths-based storytelling.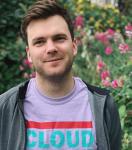 Eric Bronson is the Digital Advocacy and Engagement Manager at YWCA. He manages the Firesteel blog in addition to its social media streams and action initiatives. A graduate of Oberlin College, Eric focuses on the intersection of race and gender within the American political economy.
We tell the stories of those with lived experiences of racism and sexism and invite supporters to take concrete actions to correct the root causes of disparity in our communities.
Featured Image