YWCA has a long history of being on the front line of pushing for gender equity in our community. In honor of Women's History Month, we're highlighting a few of the major milestones of that work here in Washington state.
Government-sanctioned discrimination on the basis of gender is part of the founding story of YWCA, as we were formed from the necessity of combating injustices and inequalities experienced by women. Over time, our focus and inclusivity has grown in how we advance the cause of gender equity and who we include in it. In the earliest years, our focus was explicitly limited to the role of White women in American society. Today, eliminating racism is a co-equal pillar of our mission alongside empowering women.
For Washington women, YWCA Seattle | King | Snohomish has played an important role as a leader in pushing for the end of gender discrimination both by private companies and our governments.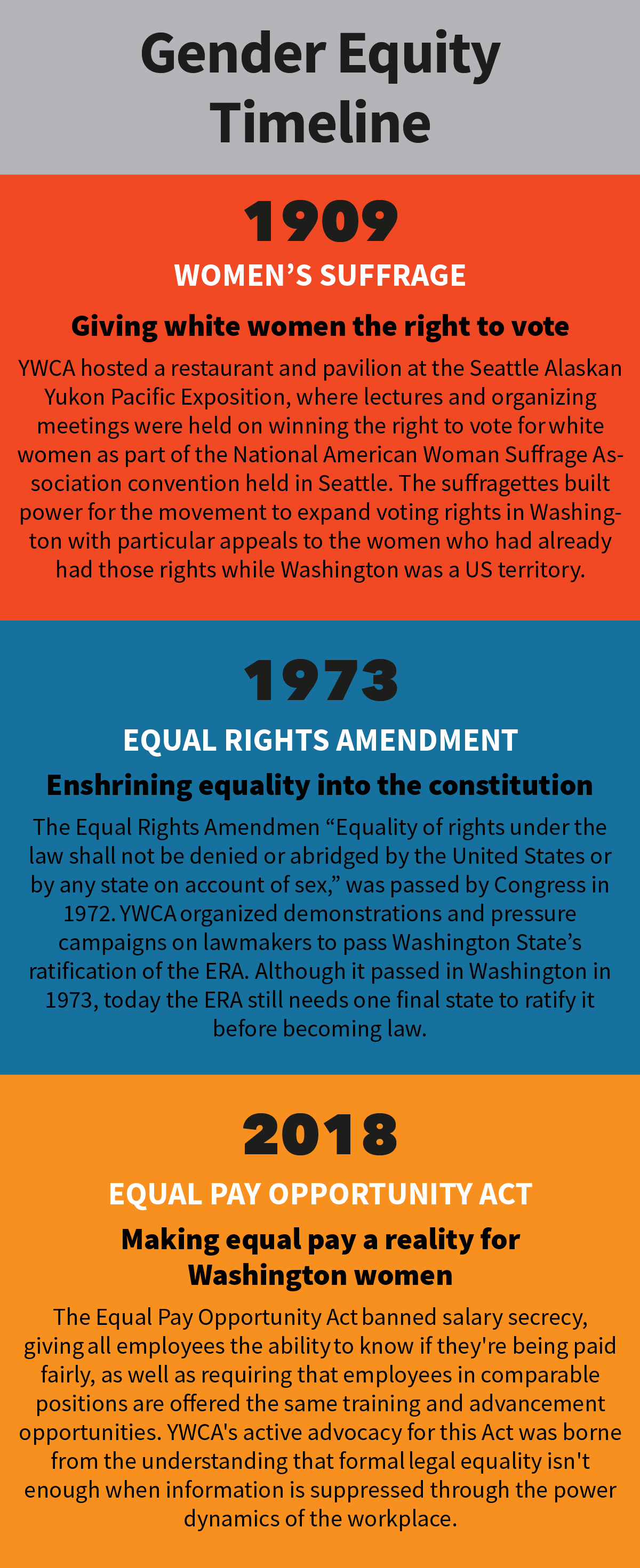 The fight for gender equity is far from over, and we are advancing our advocacy today in areas like transgender and reproductive rights. In 2018, Illinois became the 37th state to ratify the ERA, putting the nation one state away from the three-quarters majority needed for full ratification. By reflecting on our journey in combatting misogyny, we find lessons and strength for our current and future work to secure a better future for all women.
To learn more and celebrate all of the ways YWCA has fought for gender equity in our 125 year history, come join us at our YWCA Inspire Luncheons!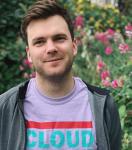 Eric Bronson is the Digital Advocacy and Engagement Manager at YWCA. He manages the Firesteel blog in addition to its social media streams and action initiatives. A graduate of Oberlin College, Eric focuses on the intersection of race and gender within the American political economy.
We tell the stories of those with lived experiences of racism and sexism and invite supporters to take concrete actions to correct the root causes of disparity in our communities.
Featured Image