In April 2018, the King County Auditor's office released a report on the equity and efficiency issues of paid fare enforcement officers on King County Metro's Rapid Ride buses. The report reveals the high cost in human, social, and economic terms of criminalizing homelessness through fare enforcement.
Unlike Metro's regular buses, Rapid Ride buses allow riders to board at any door, greatly speeding up the time they spend sitting at bus stops. Since not everyone boarding the bus is walking past the pay station next to the driver, Metro has contracted with private security companies to board random Rapid Ride buses and check people's tickets.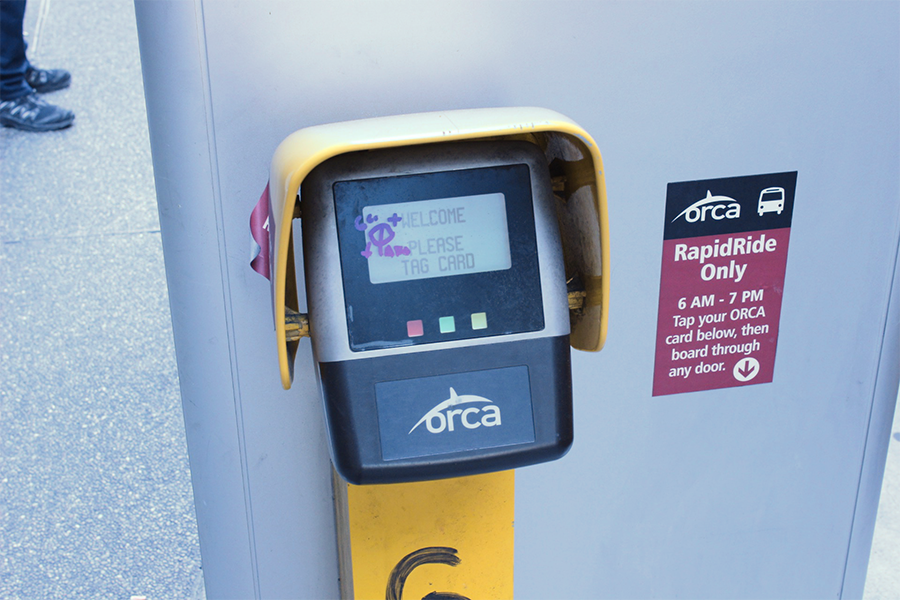 However, as the Auditor's report shows, the buses that see fare enforcement officers is anything but random. Fare enforcement was carried out on A and E line buses more often than any others, which serve areas with large communities of color. Furthermore, 25 percent of all people cited for fare evasion in 2016 were homeless.
Fare enforcement unequally hurts homeless and people of color
To call the King County Auditor's report damning would be putting it lightly. Not only does the report expose the racial and housing discrimination that fare enforcement currently perpetuates, it also reveals that the staggeringly large sums of taxpayer money spent on the scheme have failed to either deter fare evasion, or even to recoup 3 percent of the cost.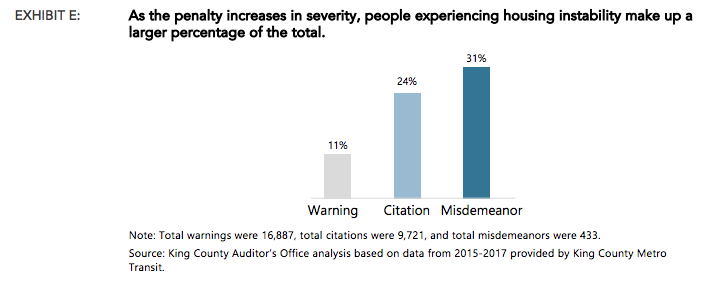 In each successive stage of fare enforcement, beginning with warnings and ending in misdemeanor charges, people experiencing homelessness made up a larger percentage of those who were cited. Of all people charged with misdemeanors in 2016, a third of them were homeless. Like in all instances of the criminalization of homelessness, this further traps people into a cycle of homelessness, as having debt collection or justice system involvement makes it harder to get housed. "The majority of those who were frequently penalized were either people of color or people experiencing homelessness, or both."
Criminalizing homelessness is expensive
Discrimination, as it turns out, is quite expensive. $1.7 million of taxpayer money, which includes sales taxes paid in part by people already in homelessness, was spent in 2016 on fare enforcement. A full fifth of that money is paid by King County Metro to the District Court, which spends the equivalent of almost two full time jobs processing fare evasion fines.
Which brings us to our second example of why criminalizing homelessness is so expensive: riders experiencing homelessness and housing instability don't have the means to pay any fine they might receive. Indeed, the report notes that a "significant share of people cited for fare evasion" do not pay their fines because they simply cannot afford to. As a result, only 3 percent of all citations issued were ever paid back.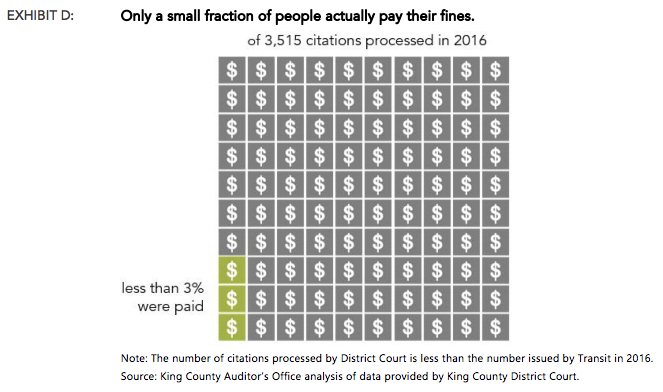 So the county is spending $1.7 million a year while making it harder for homeless people to become housed, and receiving only 3 percent of all fines in return. After all is said and done, only $4,338 was ever returned to the county, leading the District Court to start charging King County Metro for the bill for processing the fines since so few were ever paid.
Fare Enforcement doesn't even work
However, in all of our discussion above, and in the public conversation as a whole, we haven't addressed a very big assumption that is being made about fare enforcement. Metro explains the need for fare enforcement by looking to the ways in which boarding Rapid Rides is different than regular buses. But the assumption that follows from that, that we need officers to check everyone's tickets, is not borne out in the data.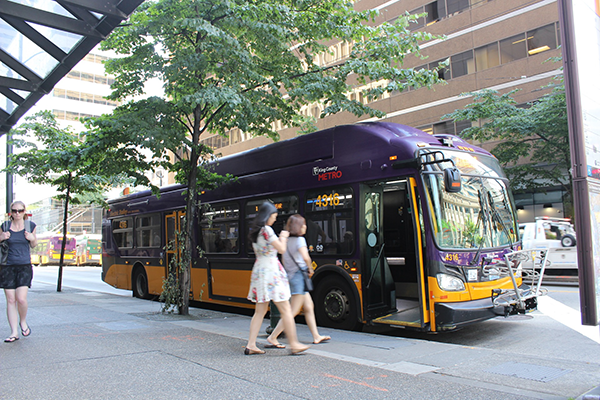 Many bus and rail systems in this country use boarding systems like Rapid Rides, where the user pays on the platform before boarding. However, research has not found any correlation between the level of fare enforcement and fare evasion. As the report says, "systems that have a lot of fare enforcement report fare evasion rates that are similar to those that have more limited coverage." The county ends up spending $1.7 million on a "solution" to a problem it can't even be shown to solve. Meanwhile, what is indelibly provable is the cost this exacts on riders experiencing homelessness and housing instability using public transit to get to work, see their case manager, or access housing services.
A bus route to a more equitable future
But none of this has to be this way. The County Code that gives Metro the ability to levy fines or misdemeanors for fare evasion is what's known as a discretionary law, meaning that the agency doesn't have to do those things if they're not working. And they're not working.
Metro has said that their stakeholder group will have formal recommendations on fare enforcement starting in September. Here are some things they should be considering:
Since research shows no meaningful difference in rates of fare evasion between systems with lots of fare enforcement and those with little, the very least the county can do is reduce the number of enforcement sweeps, and as a result, the cost of them. King County Councilor Claudia Balducci has even asked whether it makes sense to do fare enforcement of this kind at all.
Finally, if Metro still wants to maintain fines of some sort for fare evasion, there are other ways to levy them that are more equitable. "Day fines" are one solution used in Finland, and previously piloted in Milwaukee, WI, which fine each person half of what their daily spending money is based on their income. So a person making $100,000 a year would be fined more than someone making $20,000, while a middle income person would be fined about the same as they would be today under the current system.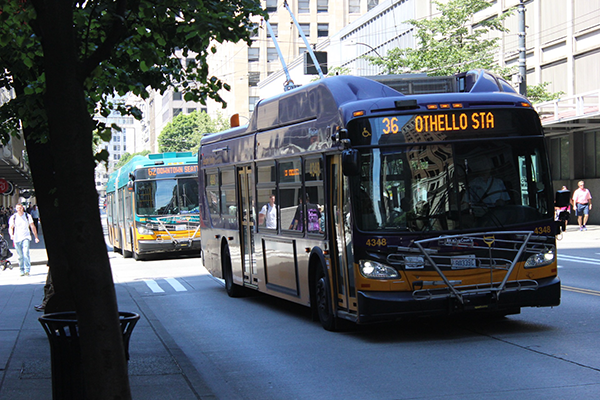 Regardless of how King County Metro decides to change their fare enforcement policies, we should be striving for a system that does not discriminate by race or housing status. The status quo is unconscionable in the ways that it perpetuates causes of homelessness while causing additional trauma to those who are disproportionately impacted. The fact that fare enforcement is being carried out under, at best, dubious proof of its effectiveness while costing the county a fortune is yet another reason to rebuild our fare system within a lens of race and social equity.
We'll keep you updated on when Metro solicits feedback on what their stakeholder group ultimately comes back with. So keep an eye on our Twitter and Facebook pages for updates.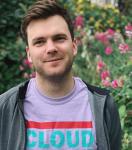 Eric Bronson is the Digital Advocacy and Engagement Manager at YWCA. He manages the Firesteel blog in addition to its social media streams and action initiatives. A graduate of Oberlin College, Eric focuses on the intersection of race and gender within the American political economy.
We tell the stories of those with lived experiences of racism and sexism and invite supporters to take concrete actions to correct the root causes of disparity in our communities.
Featured Image