Washington students joined thousands of their peers last week in the nation-wide walkout to stop gun violence in schools. The walkout was organized as part of the #NeverAgain movement, which was started by student survivors of the school shooting in Parkland, Florida last month. In Washington State, some of the measures supported by these young activists have already been passed, while others failed in the Legislature as recently as this year.
As the generation that's grown up with social media, student activists here in Washington organized the school walkouts online, drumming up support and drawing every major news outlet to their vigils and calls for action. One theme that resonated was the need for students to register to vote in order to create larger changes that would lead to gun reforms and prevent weapons from being used in schools.
Ending violence in our schools isn't a matter of walling them off from the rest of society. Ultimately, the militarization of classrooms does nothing but increase the danger for students, especially students of color. To protect their friends and classmates from harm, these youth activists are calling for changes to our gun laws both inside and outside of the classroom. Many of them also recognize that to address the violence faced by students of color necessitates organizing for solutions to the school-to-prison pipeline, police violence, and institutional racism within education.
So where does Washington fall on the spectrum of protecting our youth from gun violence and school shootings? The organization Everytown, formed by advocates after Congress failed to act following the Sandy Hook massacre, has a helpful tool to visualize our progress towards ending gun violence.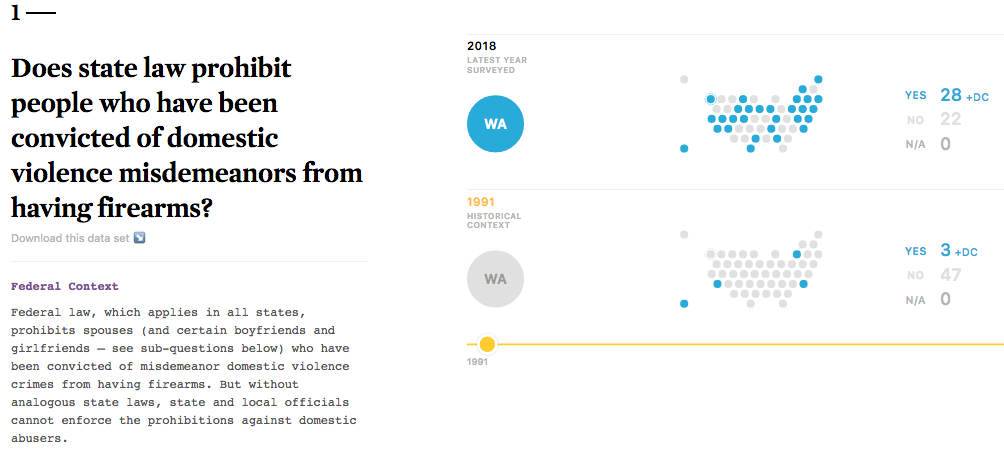 Every state is displayed according to whether or not they have the relevant law preventing guns from being sold or owned by dangerous people, such as those with domestic violence convictions. Washington's laws are quite comprehensive on requiring background checks and restricting people under the age of 21 from carrying concealed weapons. However, Washington does not require any firearms training before allowing concealed carry, and are allowed to conceal their weapons even if law enforcement has found that they pose a danger to public safety.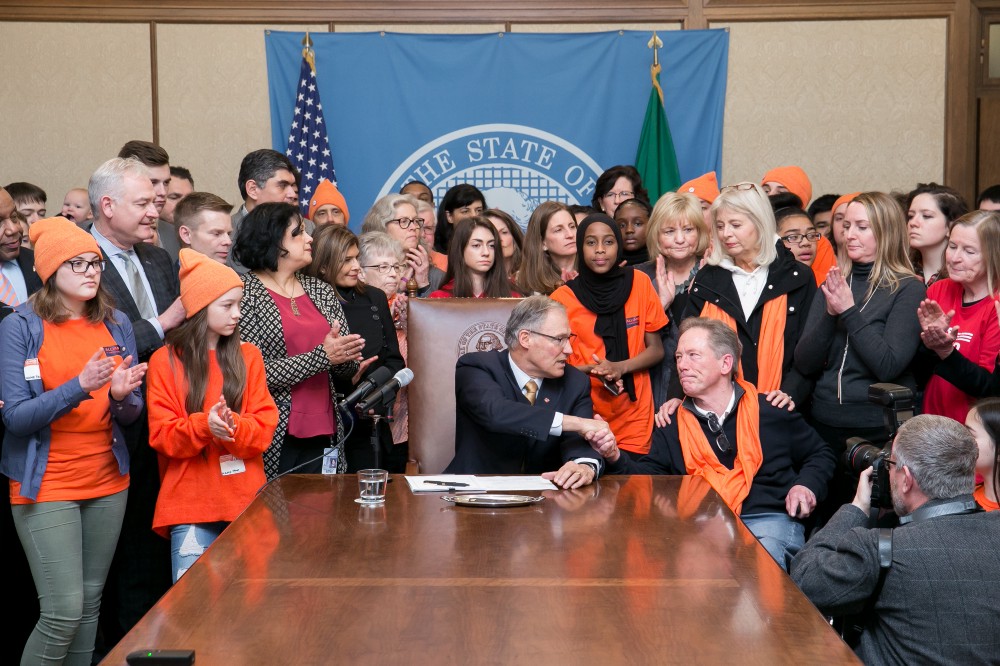 This legislative session in Olympia saw a number of bills introduced to curtail gun violence and keep guns out of the hands of dangerous people. One such bill, Senate Bill 5992, was passed by large margins of bipartisan support to ban bump stocks from being sold and used in Washington State. Bump stocks, like the kind used by the Las Vegas shooter, allow guns to shoot much faster than normal, increasing their lethality. 
The bump stock ban was passed with the help of an intensive advocacy campaign by Washington's Alliance for Gun Responsibility, who also supported closing a loophole in state gun laws by making domestic violence harassment a conviction that prevents someone from owning a gun. Threats of assault by abusers against their partners are highly predictive of further violence, including gun violence, by those harming their partners.
However, many of the bills introduced by lawmakers never even made it to a vote in the legislature, including bans on assault-style rifles, high capacity magazines, and raising the age to buy an assault rifle to 21. With 96 Americans killed every day by guns, it is likely that many of these efforts will return in next year's legislative session.
Youth activists against gun violence aren't waiting though, and they're taking their message directly to Washington D.C. this weekend to press for needed reforms to keep students of all backgrounds safe in class. The March for Our Lives will happen in the nation's capital on March 24, and there is already a Seattle-area march scheduled to coincide with the national one. Get ready for a masterclass in using social media to mobilize for social causes, as these teenagers march to protect students around the nation.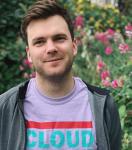 Eric Bronson is the Digital Advocacy and Engagement Manager at YWCA. He manages the Firesteel blog in addition to its social media streams and action initiatives. A graduate of Oberlin College, Eric focuses on the intersection of race and gender within the American political economy.
We tell the stories of those with lived experiences of racism and sexism and invite supporters to take concrete actions to correct the root causes of disparity in our communities.
Featured Image